Equity comp has taken a hit with tech stocks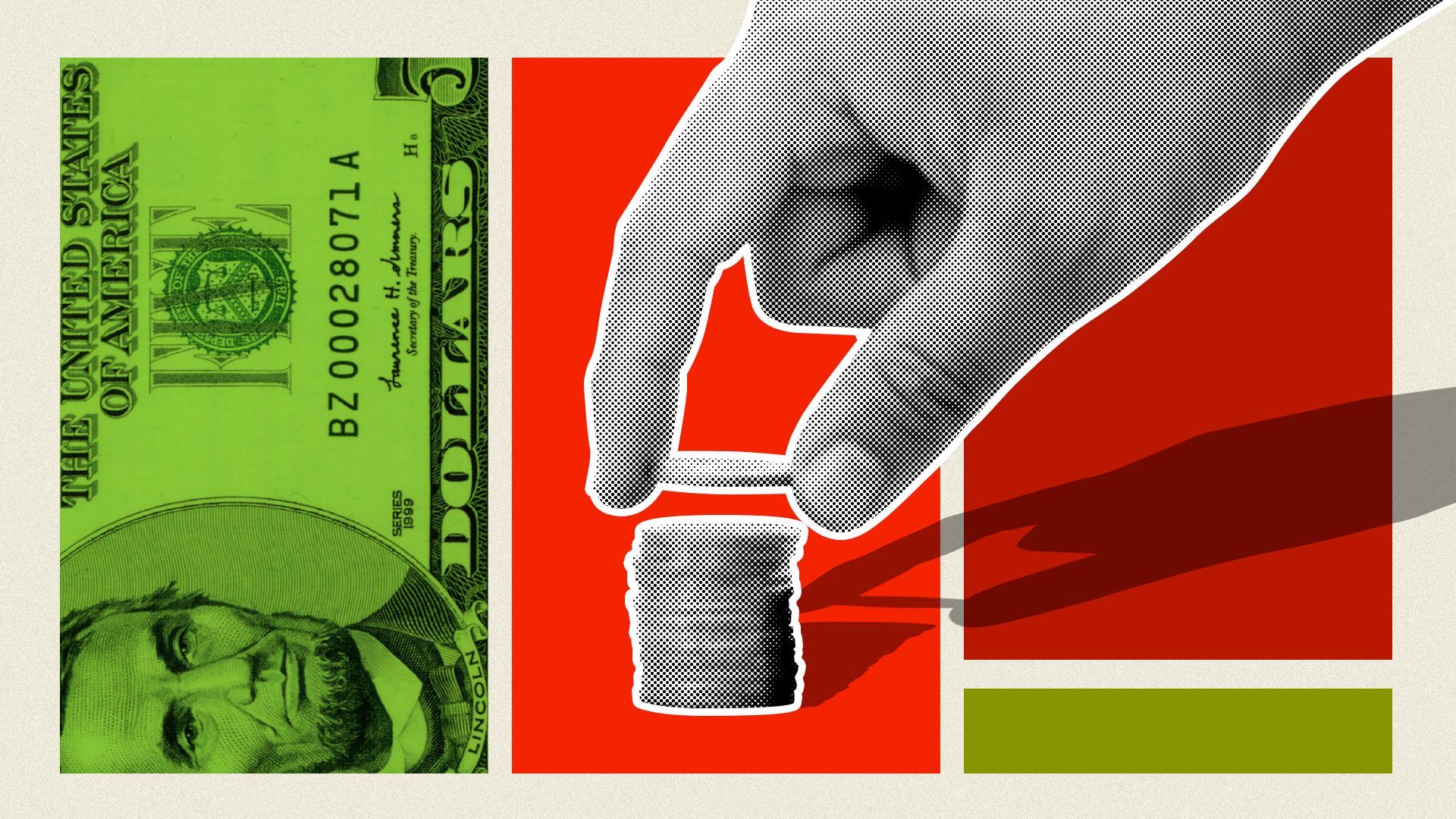 With more conservative (or as some would say, "sane") startup valuations, it can be a good time to get in at a lower "entry price" as an employee — but it's not exactly a free-for-all all either.
Zooming in: Not only has hiring been down this year compared to 2022, but employee equity packages are down as well, according to equity management software company Carta.
In fact, the equity portion of startup compensation packages declined more than cash salaries did from the first quarter to Q2 of this year (9% versus 1%), head of insights Peter Walker tells Axios.
By the numbers:
New hires (who are granted equity) across Carta companies in January 2022: 68,562
New hires (who are granted equity) across Carta companies in January 2023: 38,250
In Q2 of 2023, only 26% of startup workers exercised their stock options, the lowest quarter in the past five years — and tied for Q2 in 2020.
There's also been a significant spike in options repricing in the last three quarters, though that remains a rare benefit for startup employees. Only about 200 companies did that last quarter, according to Walker.
Between the lines: Tighter compensation packages compared to the recent boom times suggest that "given the slow pace of hiring, during the negotiation, the candidate doesn't have as much leverage," he says.
In contrast, when there's an abundance of startup funding, it's reflected in employee compensation and headcount growth.
The bottom line: The savviest of startup workers will be able to take the most advantage of this market.
Go deeper