Honey, I shrunk the house: High mortgage rates are making American homes smaller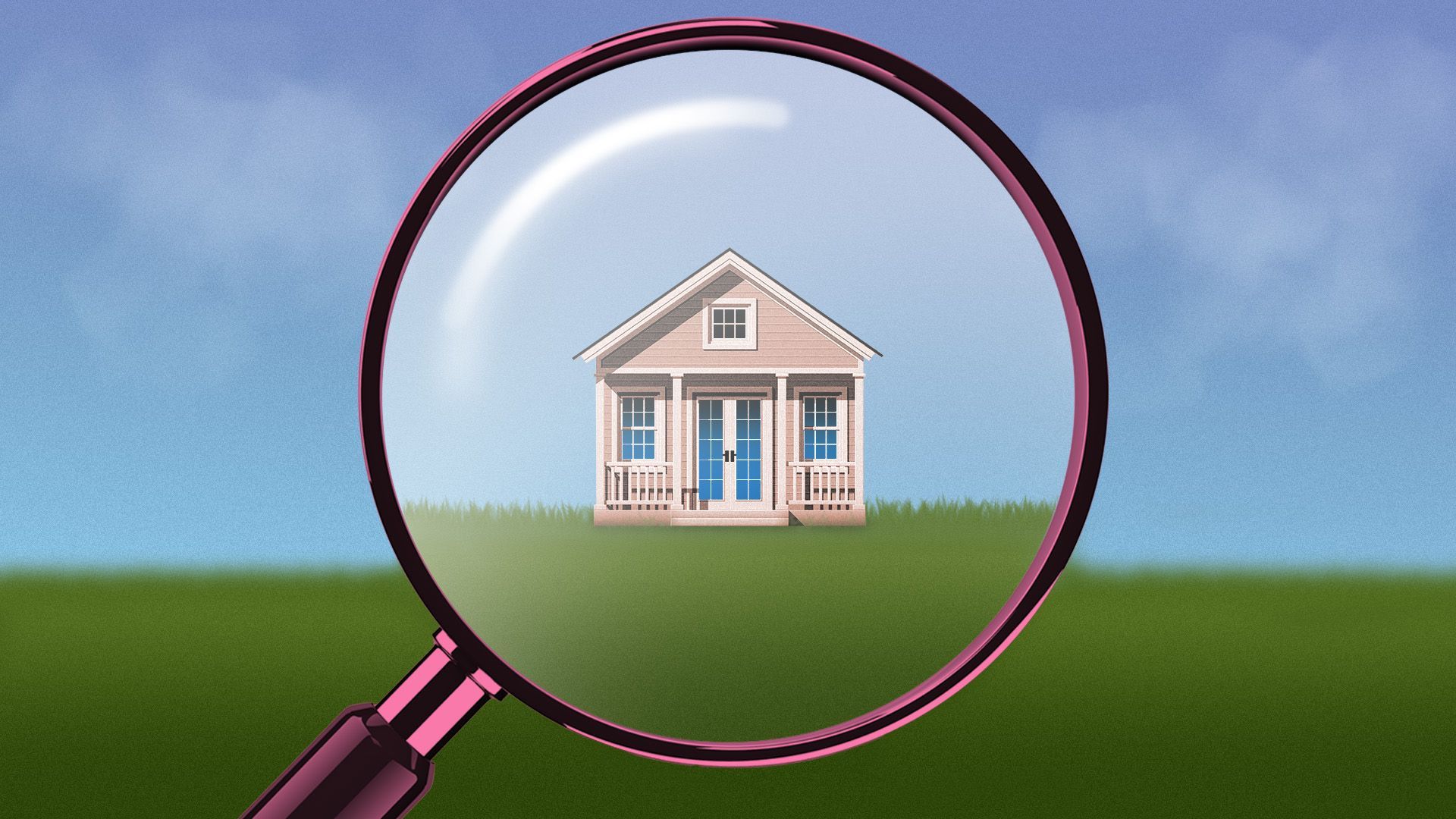 High mortgage rates and lifestyle changes are shrinking the American house. Think smaller living rooms and fewer bedrooms.
Why it matters: People are holding onto their homes longer, and newly constructed abodes are getting smaller to compensate for rising costs, experts told Axios.
The big picture: The composition of freshly built houses changed last year. New builds got smaller and contractors started building more attached homes, according to Zillow.
Construction on homes with fewer than three bedrooms increased 9.5% in 2022 over the year before.
New construction of attached homes — with more stories but fewer bedrooms — was up 37% compared to 2019. Detached homes increased 11% over the same time period.
Between the lines: Homeowners locked into lower mortgage rates are holding onto their houses, said Richard Martin, an associate professor at the University of Georgia's real estate program. This means pre-built starter homes aren't going on the market as often.
"People are investing in their existing home instead of moving up, which could cause the median size of what's purchased to go down," Martin said. "People are not moving up to the next better and bigger house like they used to."
Zoom out: Builders are also adapting to the needs of buyers, who have smaller household sizes than before, Martin said.
"If the average household is smaller, you're naturally going to see less square footage demanded," he said.
Reality check: Homes have been increasingly used as workspaces since the COVID pandemic began.
Builders and architects are increasing the size of multi-use rooms like kitchens and great rooms, per the WSJ.
"People are essentially changing the layout of their homes to reflect the fact that it's more expensive to get a 30-year fixed mortgage and people are typically working two days a week out of their homes," said Timothy Savage, a clinical assistant professor at NYU's Schack Institute of Real Estate.
Go deeper: Brutal market for buyers: Home sales fall amid high rates, low inventory
Go deeper