Spain's women's soccer team to boycott play until federation president resigns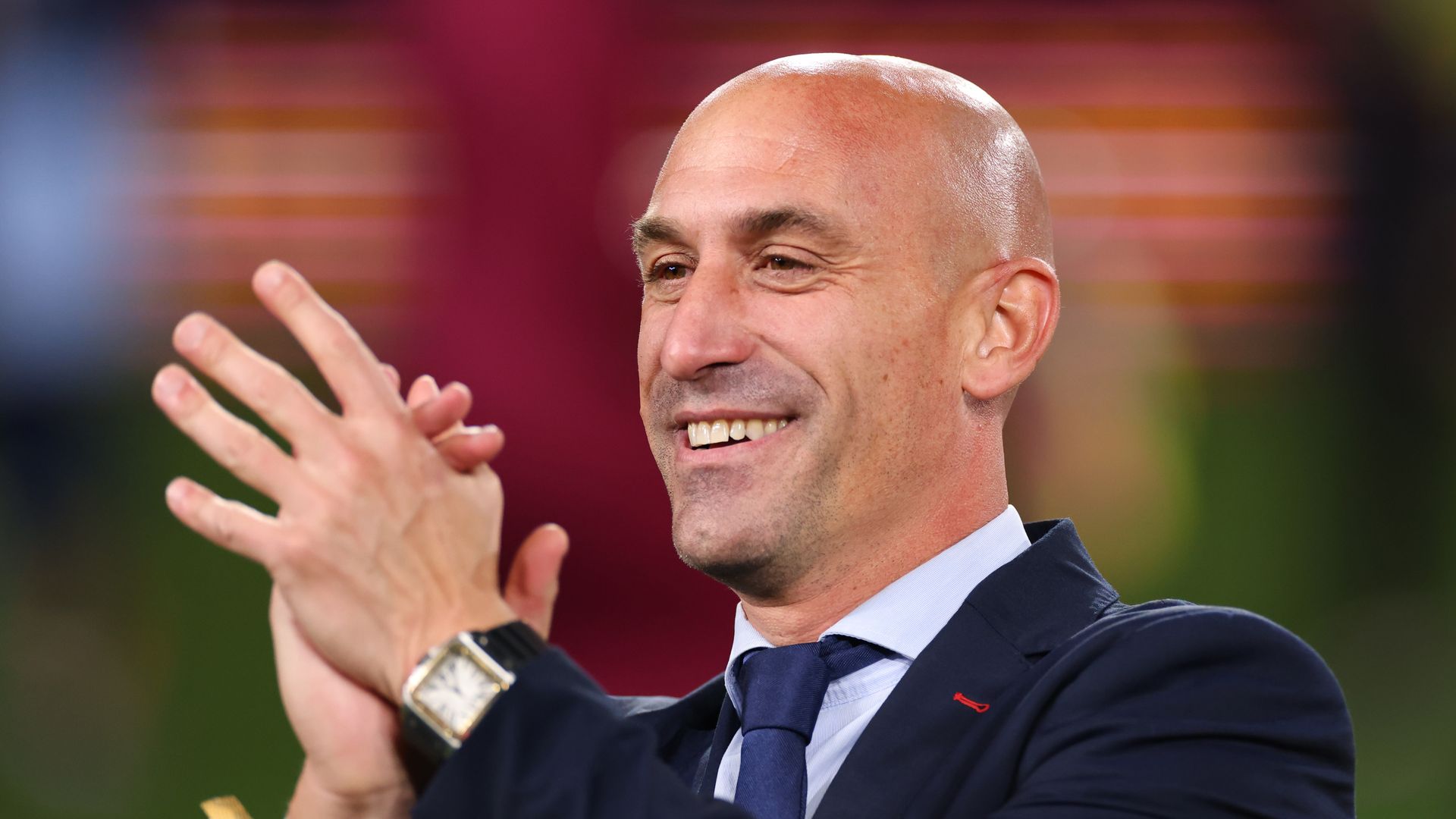 Spain's World Cup-winning women's soccer team, La Roja, is refusing to play as long as the president of the Royal Spanish Football Federation (RFEF), Luis Rubiales, remains in his position, according to a team-wide letter Friday.
Driving the news: The statement comes after Rubiales said he would not step down from his role following his kissing of Spain's forward Jenni Hermoso at the medals ceremony in Sydney.
Catch up quick: Despite widespread criticism of the allegedly unwanted kiss and calls for his resignation, Rubiales addressed the general assembly of Spain's soccer federation Friday, insisting the kiss was consensual and refusing to resign.
"Is a consented kiss enough reason to get me out of here?" Rubiales said to the general assembly.
RFEF did not immediately respond to Axios' request for comment.
Following Rubiales' speech, Spain's Sports Council said Friday they are taking steps to try to remove Rubiales from his position, according to ESPN.
Hermoso rejected Rubiales' claims that the kiss was consensual, saying in a statement on X: "I want to make it clear that at no time did the conversation to which Mr. Luis Rubiales refers to in his address take place, and, above all, was his kiss ever consensual."
"I want to reiterate as I did before that I did not like this incident," she added.
Hermoso said she felt "vulnerable and a victim of an impulse-driven, sexist, out of place act" without any of her consent.
Of note: Rubiales' actions reportedly span beyond his allegedly unwanted kiss toward Hermoso.
Rubiales appeared to make a "crotch-grabbing-gesture" only steps away from the queen of Spain right after the team won the World Cup, per NPR.
Go deeper