Riot Games wants to "refresh" its oldest esport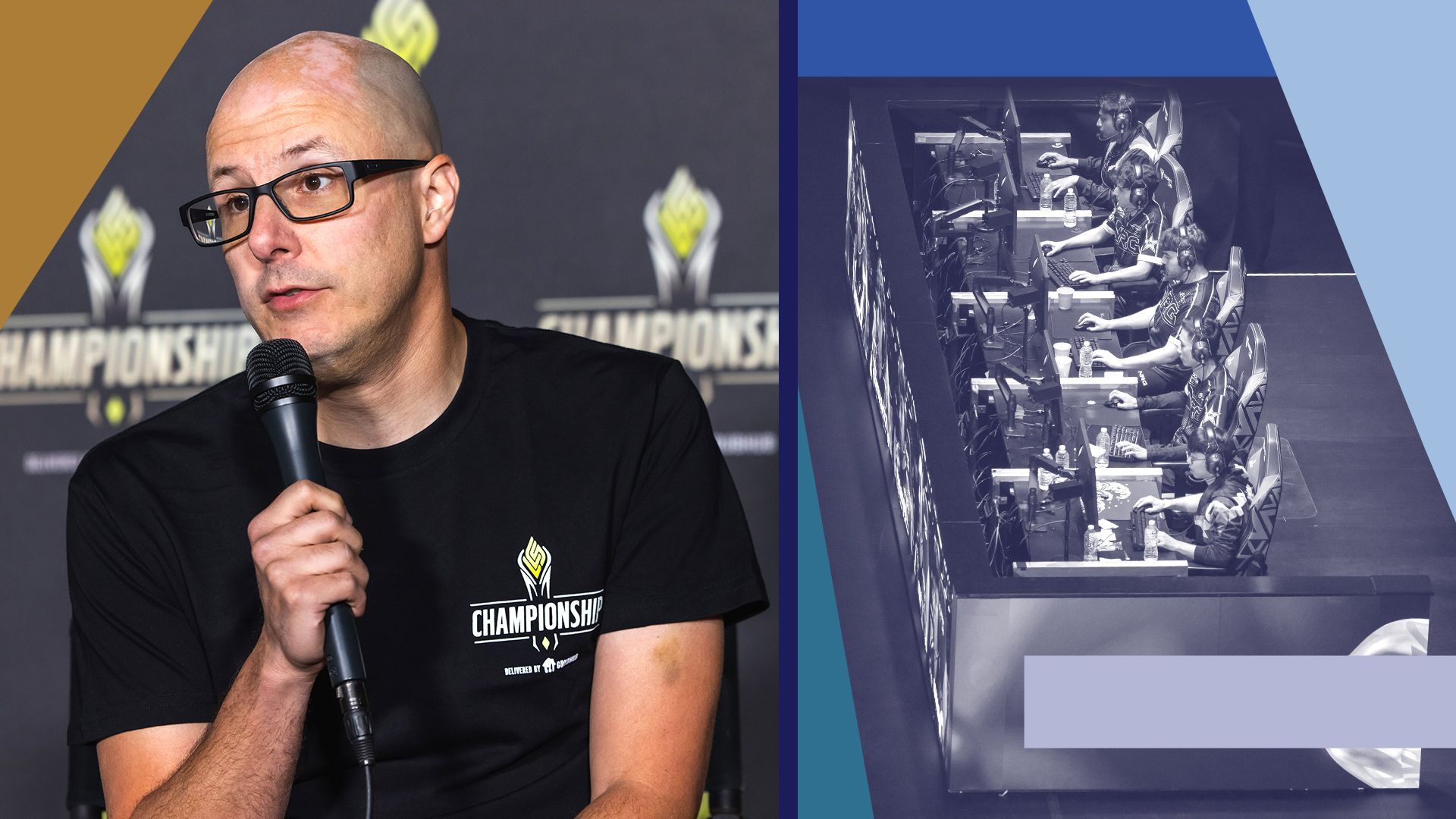 Despite widely attended events, including last Sunday's LCS Summer Finals at the Prudential Center in Newark, New Jersey, Riot Games' long-running League of Legends esports league is not breaking even, Raul Fernandez, Riot's senior director of esports in the Americas, told Axios in Newark last weekend.
Why it matters: Tencent-owned Riot runs some of the world's most popular multiplayer games, including League and the first-person shooter Valorant, but running a thriving sports business around them is still a work in progress.
What they're saying: "We're trying to find our footing, trying to find a way to refresh our league," Fernandez said as a crowd of nearly 7,000 people cheered a finals match between favorites Cloud9 and upstart NRG.
Fernandez said Riot expected the matches to be viewed by more than 100,000 people online, but he added viewership has been declining.
The Newark event itself, he said, was not losing money and would be a boon to the city and teams involved.
Be smart: Riot believes its esports fans are also its players, that people don't watch League of Legends tournaments out of the blue but instead start playing the game and then discover esports as a spectacle they can enjoy and even learn from.
The company doesn't pursue the kind of broadcast rights that help finance traditional sports.
Instead it wants to better monetize its esports through in-game items a fan can use that are themed to their favorite teams, players or events and through the sale of digital passes for better access to competitions.
Between the lines: One of League's challenges, Fernandez said, is its complexity. The game has been getting updates for over a decade, making it trickier to understand and leading to a proliferation of more than 100 playable characters.
That expanded roster has made it hard for Riot to sell in-game items themed to top players or teams, given that such goods might not work with the character a given fan prefers to play as.
Fernandez and other Riot esports bosses, contrast League with their more recent game Valorant, which has fewer characters and teams and benefits from that simplicity when Riot designs virtual goods for fans.
It also helps that Valorant was designed to be an esport from day one, Fernandez said, allowing the needs of Riot's esports team and game designers to gel.
Yes, but: League's old age could help Riot in one key way.
The company believes there are League players and fans who've drifted away over the years.
"During this play-watch-play loop, life might get in the way," Fernandez says. Riot wants to make it easier for those fans to come back.
Sign up for the Axios Gaming newsletter here.
Go deeper