A Tejana voice in the Middle East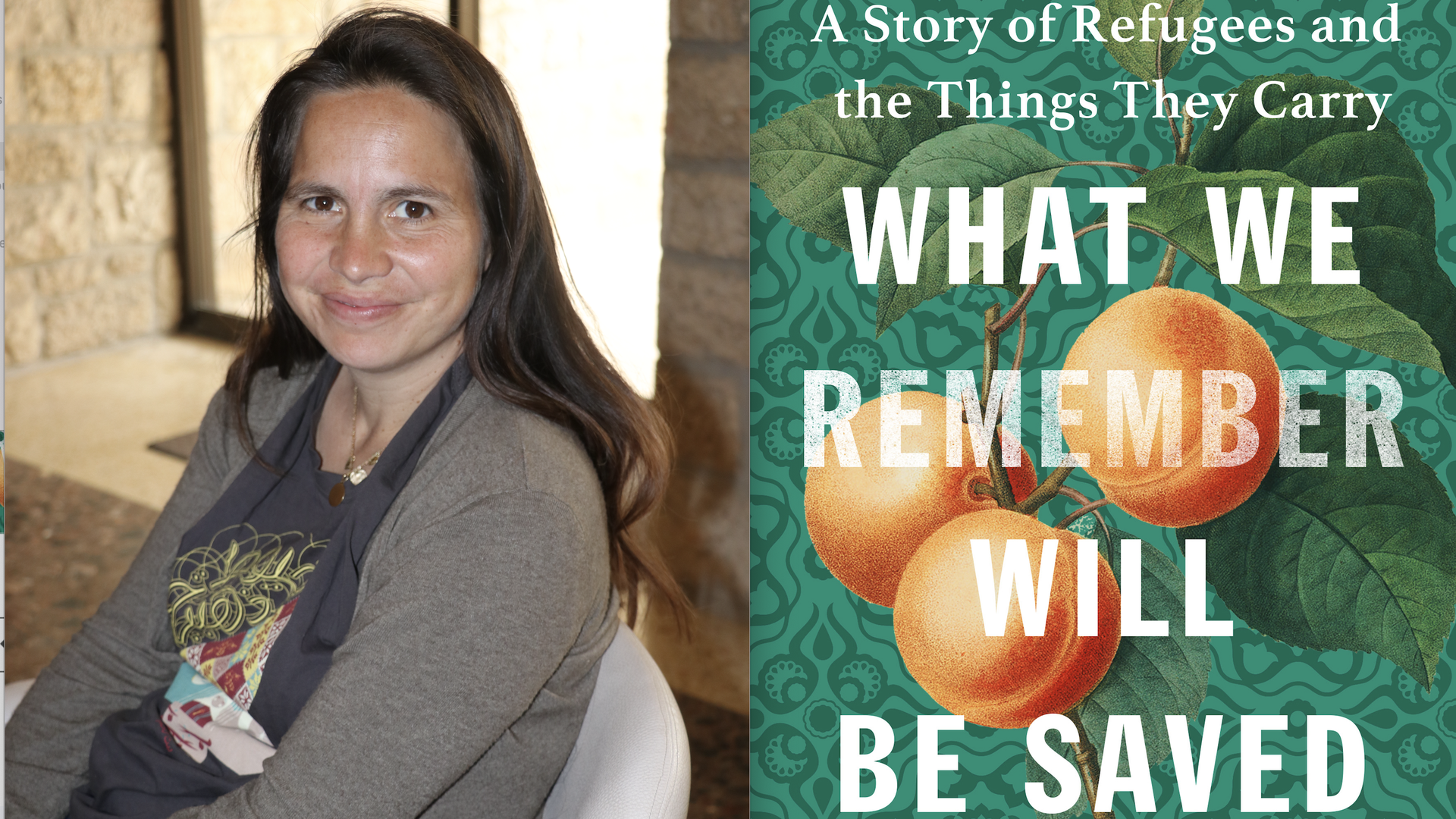 Journalist and religious scholar Stephanie Saldaña's new book about refugees from the Middle East celebrates remembering — something she says her Mexican American family lost during their migration story to Texas.
The big picture: Saldaña is a U.S.-born Latina writer based in the Middle East who has earned acclaim for empathic reporting. Her latest work is a lyrical homage to memory and survival through borderlands.
Details: In an interview with Axios Latino, the San Antonio native turned Bethlehem resident says she sought to tell the stories of refugees "who are agents of their own stories."
"There are over 100 million people who are displaced in the world and the diversity of these stories is as diverse as these 100 million people."
She was moved to write about people fleeing violence in Mosul, Iraq, and Aleppo, Syria, because their stories resonated with her own family's history.
Zoom in: "What We Remember Will Be Saved: A Story of Refugees and the Things They Carry," to be published Sept. 12 by Broadleaf Books, follows the lives of six people who leave their homeland as they seek to save family histories and languages.
Saldaña introduces her readers to Muslim and Yazidi refugees who refused to forget stories of inter-religious friendship and to a woman who recreated her fallen city of Qaraqosh, Iraq, through artwork on a dress.
She spent years traveling to nine countries and conducted dozens of interviews.
The intrigue: Asked if her background as a Mexican American helped her understand migration and border conflicts in the Middle East, she told Axios, "I've been waiting years for somebody to ask me that question."
"There is just such familiarity from growing up in San Antonio. And I felt those connections immediately."
She was especially interested in hearing stories about Aramaic-speaking people (the language spoken by Jesus) who tried to save their language. She and most of her family no longer speak Spanish.
Yes, but: The Arabic-speaking writer said she wanted to include as little as possible of herself in her latest work to allow refugees to tell their own stories.
Background: Saldaña moved to the Middle East 20 years ago for a fellowship that brought her to Jerusalem, and then Syria.
Since then, she's offered dispatches from the Middle East across many countries. Her 2017 New York Times piece details how refugees in a Greek migrant camp experienced Christmas.
Zoom out: Saldaña's book arrives as migrants from the Middle East continue to find a home in Latin America.
There are estimates that at least 18 million Latin Americans are of Arab descent, including Brazilian Minister of Finance Fernando Haddad and Mexicans Carlos Slim, a millionaire, and the actress Salma Hayek.
Mexico, Brazil and Argentina were havens for the Lebanese diaspora during the 19th and 20th centuries, while Chile and Central American nations welcomed Palestinians during that period.
Salvadoran President Nayib Bukele is of Palestinian descent.
More recently, the region has opened its doors to Syrian refugees; a nonprofit runs a program in Mexico that lets young Syrians who fled their country finish their university.
Fun fact: Saldaña said her best friend in Bethlehem is a Palestinian woman whose first language is Spanish. She grew up in the Dominican Republic and Mexico.
"Her first language is Spanish, but she doesn't speak Arabic. I speak Arabic, but I don't speak Spanish."
Go deeper