The GOP debate's energy moments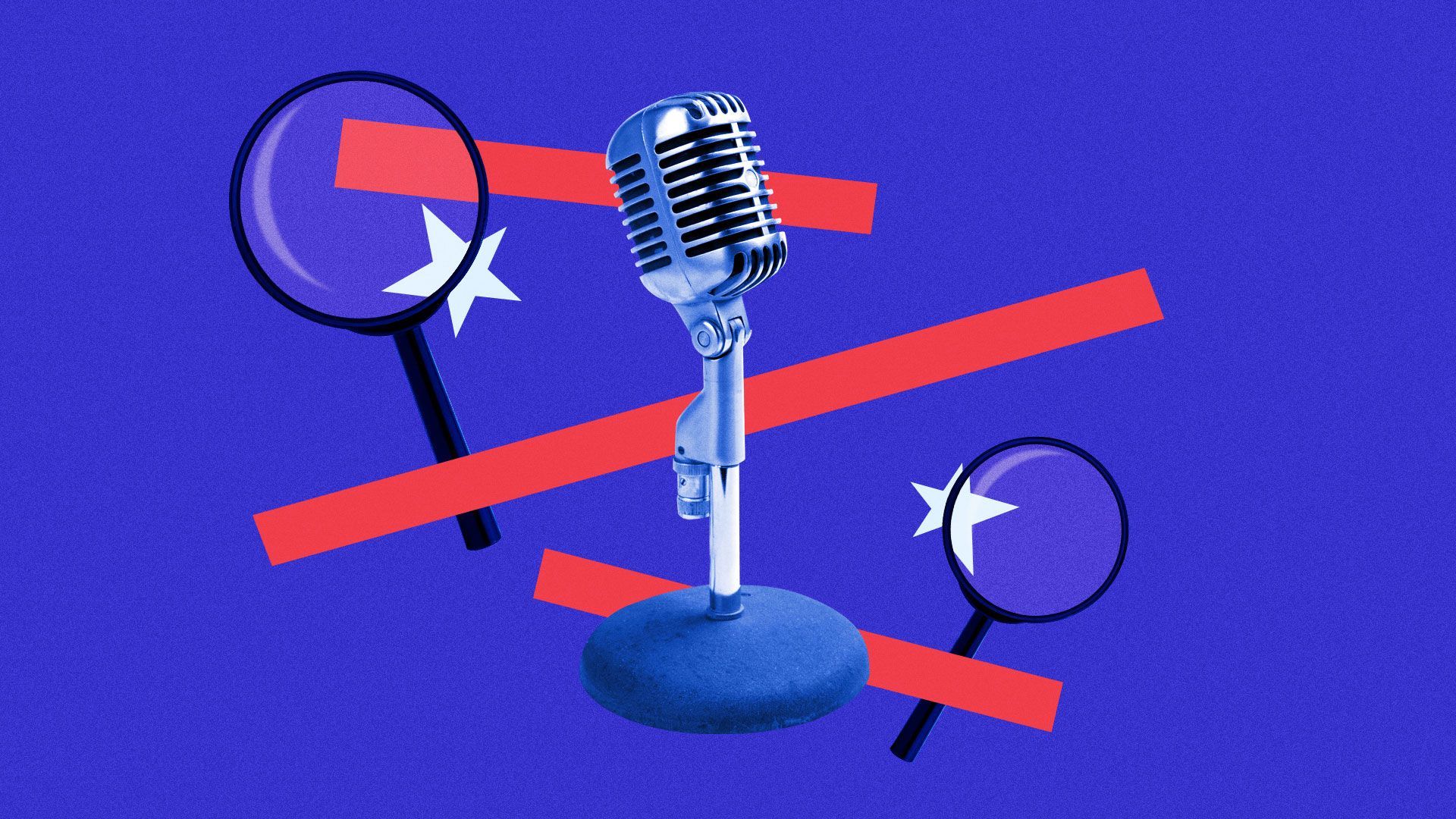 A Donald Trump-less Republican debate exposed fissures between the candidates, who sparred with each other amid hopes the former president's massive lead isn't bulletproof.
Why it matters: Early on, the event created opportunities for the contenders to discuss the environment, energy policy, and President Joe Biden's climate policies.
There was a GOP divide on climate: Insurgent businessman Vivek Ramaswamy said "the climate change agenda is a hoax," adding, "the anti-carbon agenda is the wet blanket on our economy."
One could argue the term "agenda" before "hoax" is a policy view, not a comment on the existence of climate change. But he repeatedly praised fossil fuels.
Ex-South Carolina Governor Nikki Haley offered a contrast with, "Is climate change real? Yes, it is," while arguing that what really matters is telling China and India to cut emissions.
What they're saying: Multiple candidates argued Biden's climate law helps China.
"If we're going to stop buying oil from the Middle East and start buying batteries from China, we're just trading OPEC for Sinopec," North Dakota Gov. Doug Burgum said.
"These green subsidies that Biden has put in, all he's done is helped China," said Haley, citing EV batteries produced there.
Yes, but: lots of climate law incentives are aimed at onshoring green energy equipment manufacturing, which is prompting major new investment in the U.S.
Florida Governor Ron DeSantis blocked the chance to see the whole field's willingness (or not) to back the scientific consensus on human-caused climate change.
Fox moderator Martha MacCallum asked for a show of hands, but DeSantis broke in, "Look, we're not schoolchildren, let's have the debate."
He avoided the question and instead bashed President Biden's response to Hawaii's wildfires.
Gas prices surfaced a few times, in a sign that while they're below 2022 peaks, they're still high enough to create political headaches for Biden.
Editor's note: This story has been revised to reflect the correct wording in Vivek Ramaswamy's quote, in which he cites the "anti-carbon agenda" rather than "anti-climate."
Go deeper