Communicator Spotlight: Ben Krauss, CEO of Fenway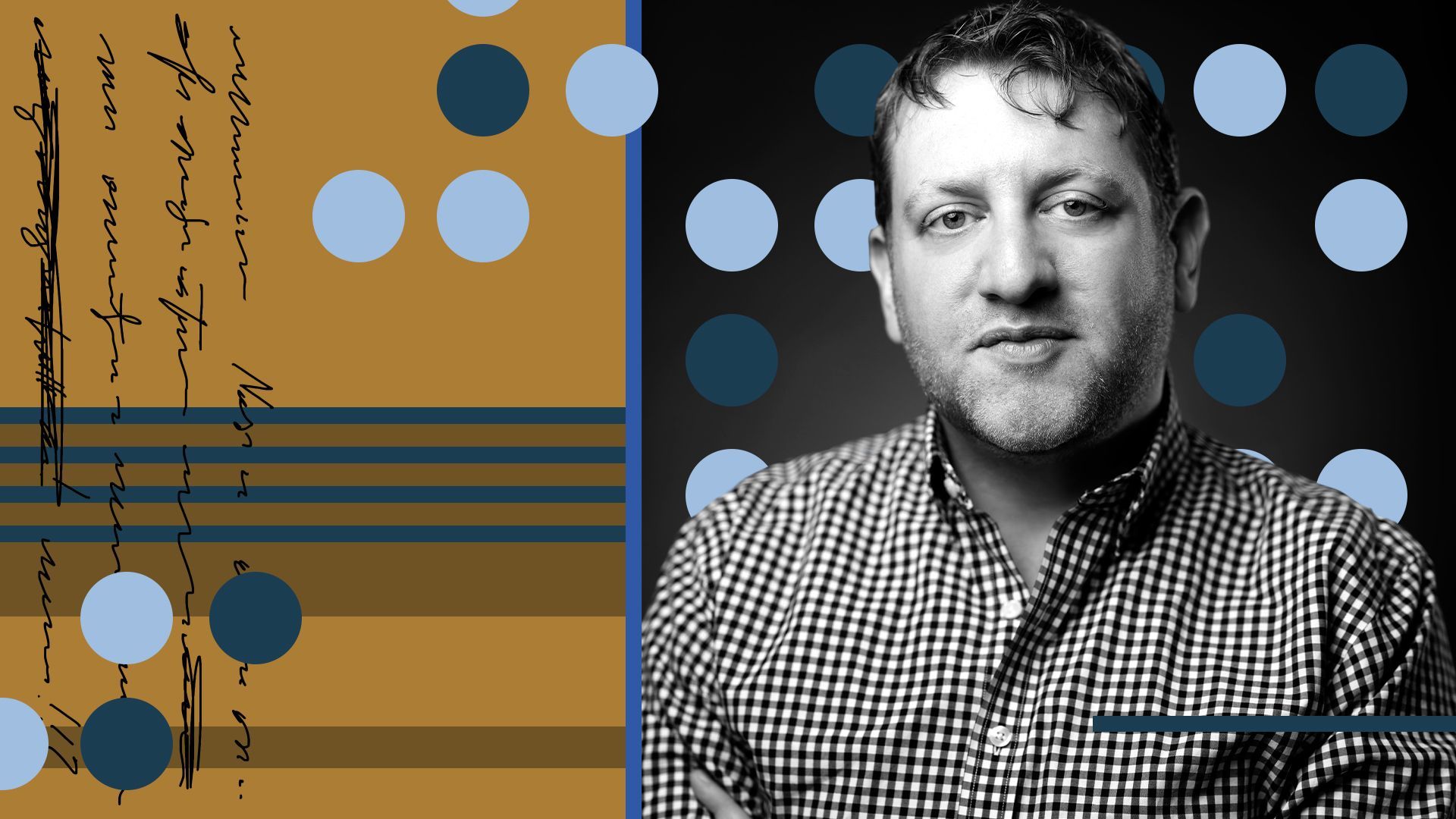 Krauss has scripted prominent American leaders, like President Biden, Vice President Kamala Harris and former Secretary of State Hillary Clinton.
Now, he's leading a team of 18 senior writers at Fenway, an executive communications and speechwriting firm founded by Jon Favreau and Tommy Vietor in 2013.
🗣 What he's saying: "The measure of success for a speechwriter is not about finding the best words on the page, or how close your principal sticks to the script. All that matters is how confident your principal feels when they are on stage, under the lights," Krauss told Axios.
"You want to give them the sense that they've gotten across what they intended to communicate and that they represented themselves in an authentic way. ... It's 5% writing and 95% therapy — that's what the job really is."
🧭 How he got here: Krauss has spent most of his career in the political arena and got his start in research and polling for international political parties.
His boss at the time was former Bill Clinton speechwriter Jeremy Rosner, and through him, Krauss saw a career path in the art form.
🌡 Toughest assignment: Writing announcement speeches for the vice presidential running mate, before the running mate had been chosen.
"Over two general elections in 2016 and 2020, I was behind the process of writing 13 speeches, two of which were delivered and 11 of which were not," says Krauss.
"You have to write speeches for everyone who's being considered, and that process is unlike anything else. You have a little more information than the general public, but honestly, not much more ... and you're crafting these remarks on spec without any ability to talk to the person who's going to be saying the words at what will be the biggest moment of their lives."
💡 Speechwriting tips: Avoid long, throat-clearing introductions. Instead, just get to the point.
"For the most part, no one should speak for more than 10 minutes because that's the natural human attention span. And if you only have 10 minutes, you shouldn't use two of those minutes on [long-winded] throat-clearing and thank yous. It sucks all the energy out of the room."
Bonus: If you want to persuade people, you have to keep it simple. "Ultimately, this is an art of persuasion, and to persuade people is to meet them where they are. You do that by talking like a human being."
🤖 Trend spot: How generative AI will be a useful tool in the right hands.
"If you're looking to crank out a basic structure or a high volume of words, ChatGPT can be a tool for that. We don't view it as really disrupting what we do just because we're usually writing high level strategic [material] for leaders who — for better or worse — are people with emotions and egos."
"They don't necessarily want a robot defining their legacy, and the inherent need for person-to-person collaboration means there will always be a pretty robust market for human writers, so long as they can produce better material than an algorithm."
🗺 Free time: If he's not working and spending time with his rescue dog, Sasha, Krauss is traveling.
"We've often found that moving around a bit helps things not feel static and helps people get inspired. We're trying to lead by example, and make sure people are able to lead fulfilling lives in addition to working really hard."
His most recent excursions include Scandinavia, the Republic of Georgia and Israel.
🧠 Best advice: Don't give in to impostor syndrome.
"Impostor syndrome is really just a sign that you're a good person, because [jerks] don't get impostor syndrome. Don't let that hesitation hold you back from pursuing whatever it is that you want to do."
Go deeper