1 in 5 mothers were mistreated during pregnancy care: U.S. report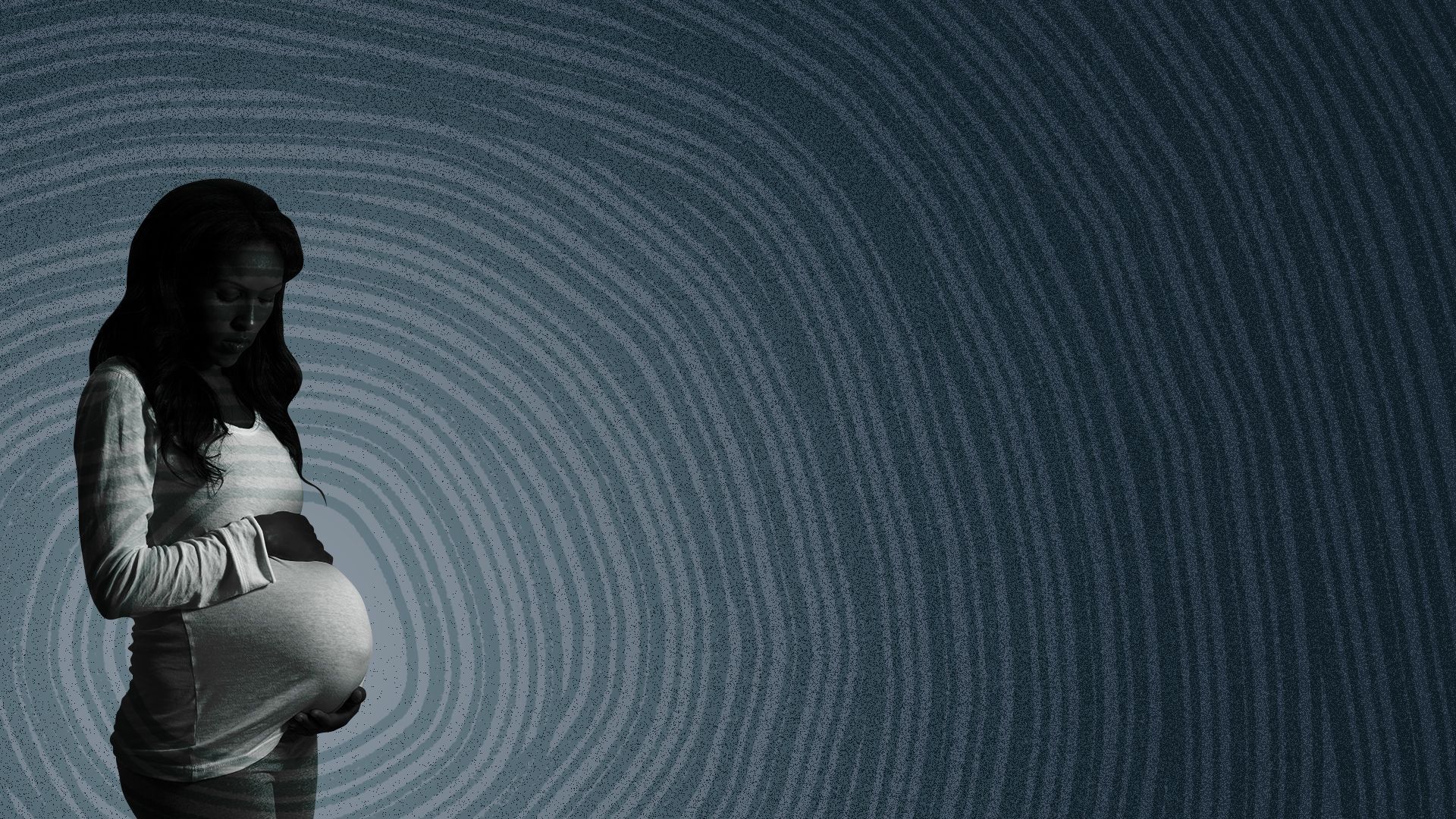 As the U.S. battles rising maternal death rates, 1 in 5 mothers say they were verbally abused, ignored or otherwise disrespected by health care providers during maternal care, according to a new government survey.
Why it matters: Ensuring that patients are treated respectfully during pregnancy, childbirth and the postpartum period is key to reducing pregnancy-related deaths, said the Centers for Disease Control and Prevention, which published the survey.
Respectful care includes providers communicating effectively with patients and offering equitable care.
Zoom out: U.S. maternal mortality rates are startlingly high, nearly doubling from 2018 to 2021 to 32.9 deaths per 100,000 live births, according to CDC data.
For non-Hispanic Black women, the rate was far higher, at 69.9 deaths per 100,000 births in 2021.
About 80% of deaths related to pregnancy are preventable.
What they're saying: CDC chief medical officer Debra Houry called the survey results "unacceptable."
"We know mistreatment and discrimination can have a negative impact on the quality of maternity care. We have to encourage a culture of respectful maternity care."
The new data shows disparities in who experienced mistreatment, which includes being ignored by their provider, being scolded or yelled at, violations of physical privacy, threats of withholding treatment and being forced to accept care they didn't want.
Among Black, Hispanic and multiracial respondents, about 30% reported mistreatment.
Women with public insurance like Medicaid or no insurance also reported higher rates of mistreatment.
Additionally, about 40% percent of Black, Hispanic and multiracial respondents said they were discriminated against during their care.
Nearly half of all respondents said they held back from asking questions or bringing up concerns with a provider.
Of note: Three-quarters of respondents who experienced mistreatment were still satisfied with their pregnancy care.
Where it stands: Health systems can improve maternal care by training providers on unconscious bias and effective communication with patients, CDC says.
Recruiting and retaining diverse health care providers and engaging with midwife and doula programs can also improve experiences for patients from minority backgrounds.
Go deeper