The Fed's high-growth conundrum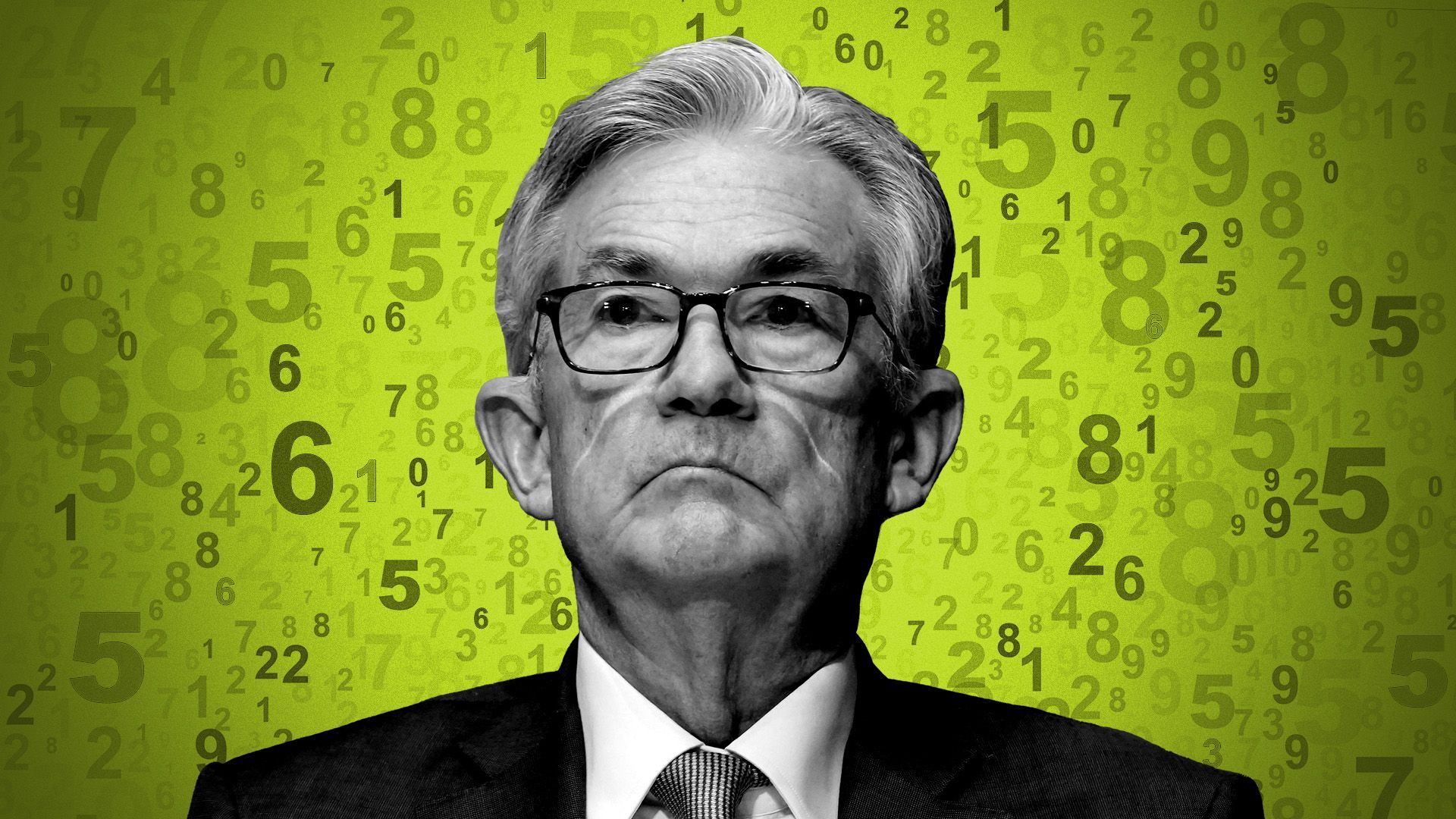 Growth is running hot this summer. And that creates a quandary for the Federal Reserve.
Why it matters: The Fed has hitched its wagon to the theory that a period of slow growth will be needed to bring down inflation. Yet growth has, if anything, accelerated in recent months even as inflation has slowed.
That creates a dilemma of whether the central bank should believe its own economic models and keep raising rates to slow growth or accept the progress on inflation as a sign it's done enough.
State of play: As recently as June, the median Fed official was projecting 1% GDP growth for 2023, comfortably below the 1.8% they viewed as the economy's long-term growth rate.
This would amount to a period of "bel0w-trend" growth, as Fed leaders call it, that should enable economy-wide supply and demand to come into balance.
But actual growth indicators are coming in much stronger.
By the numbers: The economy grew at a 2% annual rate in the first quarter and 2.4% in Q2.
Early estimates for Q3 — just past halfway through — are even stronger. The Atlanta Fed's GDP "Nowcast" is a scorching 5.8% annual growth rate for Q3. The S&P Global Market Intelligence tracking estimate is at 3.3%.
Even if the actual numbers don't end up quite so gaudy, if the number is above 1.8%, it will be the fifth straight quarter of above-trend growth.
The Fed's anticipated below-trend 2023 growth would only materialize if there is a complete collapse in the remaining months of 2023. And we're running out of year.
Yes, but: There are ways to reconcile the above-trend GDP growth with diminishing inflationary pressure. One would involve the cause of strong growth. If it is driven by improving supply conditions — growth in the labor force and improved business productivity — it wouldn't be inflationary.
Moreover, underlying growth may not be as robust as the overall GDP numbers imply. As the minutes from the Fed's last policy meeting note, private domestic final purchases, "which often provides a better signal of underlying economic momentum than does GDP," look to have decelerated.
As an added complexity, a range of factors have driven market interest rates up in recent weeks, which could do some of the Fed's work to engineer a growth slowdown.
What they're saying: Last week's minutes "show the Fed is trying to bring rate hikes to an end," Timothy Duy, chief U.S. economist at SGH Macro Advisors, wrote in a note.
"The inflation data, for now, are cooperating, but the growth data is not."
The bottom line: In his speech this Friday in Jackson Hole, chair Jerome Powell has the opportunity to signal that hot growth may mean more rate hikes ahead — or explain why, in his view, it should be shrugged off.
Go deeper