Catching up with Charli D'Amelio's dad-ager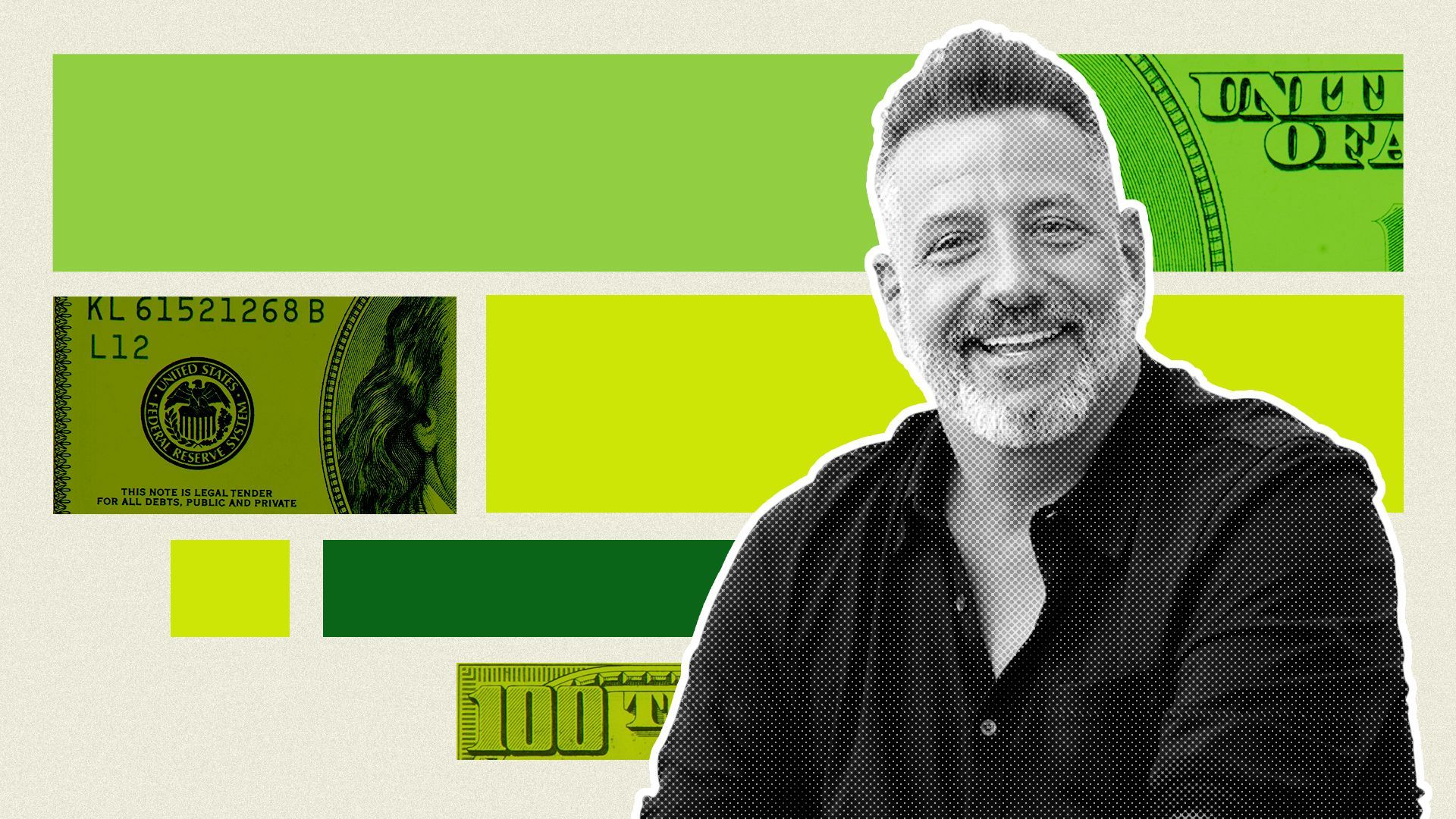 "We've realized that just because you have a following, doesn't mean you have a customer," Marc D'Amelio, CEO of D'Amelio Brands and dad to TikTok stars Charli and Dixie, told me this week in an interview about new funding and getting into food.
Why it matters: All social media stars have to figure out the shape and limits of their popularity, and resulting financial success, as they expand their businesses.
Some additional excerpts from our conversation:
D'Amelios ❤️ endorsements: "We definitely are going to continue to do endorsement deals," he confirmed.
"[They] are going to be with companies where we think we can help them elevate their brand while elevating our brand. We won't do something that is competitive…. We won't be endorsing another snack deal going forward," he added.
But a car company (for example)? The family has "no plans to be the next Tesla or Ford," so that's fair game.
He also confirmed that so far, the D'Amelios haven't terminated any endorsements because of conflicts with their own products.
Beyond Charli and Dixie: "One of the things I want as not only the CEO but also the dad of this whole operation is that I want to make sure that our family has options," said D'Amelio.
"If Charli decides tomorrow that she wants to go back to school and she doesn't want to do this, we want these brands to be able to stand up by themselves."
So while the family is absolutely using its own audiences and popularity to market D'Amelio Brands' products, it is looking at other potential influencers to work with in the future (D'Amelio also pointed out that talent management powerhouse UTA is an investor in the company).
Between the VC lines: "That's going really well…they do the heavy lifting as far as looking at the companies," D'Amelio said, addressing the family's year-old venture firm, 444 Capital. It's mainly run by professional investors at its helm.
For the family, this foray into venture capital is mostly a financial investment opportunity it has, he admitted.
The types of companies 444 Capital tends to invest in are filling a gap – they aren't really the deals they'd get pitched as potential endorsements or products they'd develop themselves via D'Amelio Brands.
But the D'Amelios are, of course, happy to use their fame to help the portfolio companies, wherever possible.
Go deeper