Streaming guide: What's new on Hulu, Netflix and more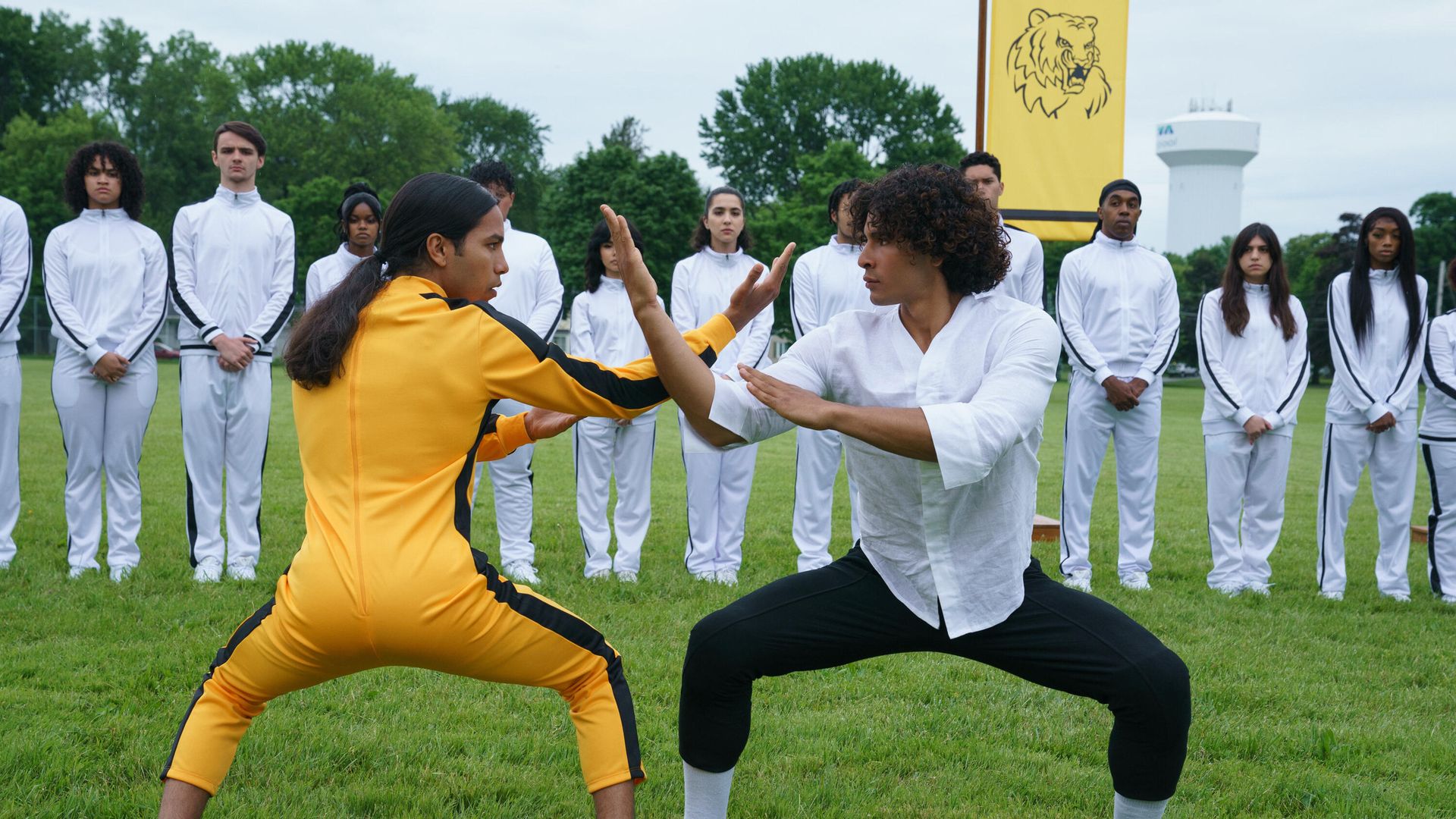 Find out why Miguel wants to fight, cheer on the Monkey King or watch one of the greatest comeback stories in music.
What's happening: This coming-of-age comedy follows Miguel, a high school student who has never been in a fistfight and desperately wants to change that.
Quick takes: In the midst of Hollywood's remake era, it felt good to watch a movie that feels original and imaginative.
What they're saying: "It's a story about friendship, standing your ground, believing in yourself, and being around people that stand up with you," Oz Rodriguez told Axios.
This is the second feature film for former "Saturday Night Live" segment director Rodriguez, who also made 2020's "Vampires vs. The Bronx."
What's happening: In his first stand-up special since 2017, the two-time Emmy-nominated comedian tackles dating in his 50s, Brooklyn gentrification, and his harrowing 2014 car accident which led to serious injuries and a settlement.
The intrigue: Premiering one day before the 46th anniversary of Presley's death, this film documents the television special that revived his singing career after seven years of appearing only in movies.
Jenifer Lewis ("Black-ish") and Marsha Warfield ("Night Court") guest star in the fourth season of this sitcom. Available now.
In season two of this comedy series, Craig (Craig Robinson) and Jillian (Claudia O'Doherty) continue to chase their American Dream that's threatened by human and non-human obstacles. Available now.
This film within the "Untold" docuseries profiles Victor Conte, the go-to guy for athletes in search of steroids in the late '90s and 2000s. Eventually, Conte was linked to high-profile doping scandals in sports such as that of Barry Bonds, Tim Montgomery, and Marion Jones. Available now.
Jaden Michael who appeared in Oz Rodriguez's, "Vampires vs. The Bronx" stars in this adaptation of Harlan Coben's New York Times bestseller. Available Friday.
This animated family film based on a Chinese tale stars Jimmy O. Yang ("Crazy Rich Asians") as the titular hero and Bowen Yang ("Saturday Night Live") as the villainous "Dragon King." Available Friday.
With the exception of Snow White, each Disney princess is voiced by the same actress from their respective films. Richard White is also reprising the role of "Gaston," whom he voiced in 1991's "Beauty and the Beast." Available Friday.
This reality show about world heavyweight champion boxer Tyson Fury and his large family dives into his life after boxing, mental health issues, and passing his family's boxing legacy to his younger brother, Tommy. Available now.
Go deeper