Health Care Vitals: Expanding Equitable Access to Health Care – Madison, Wisconsin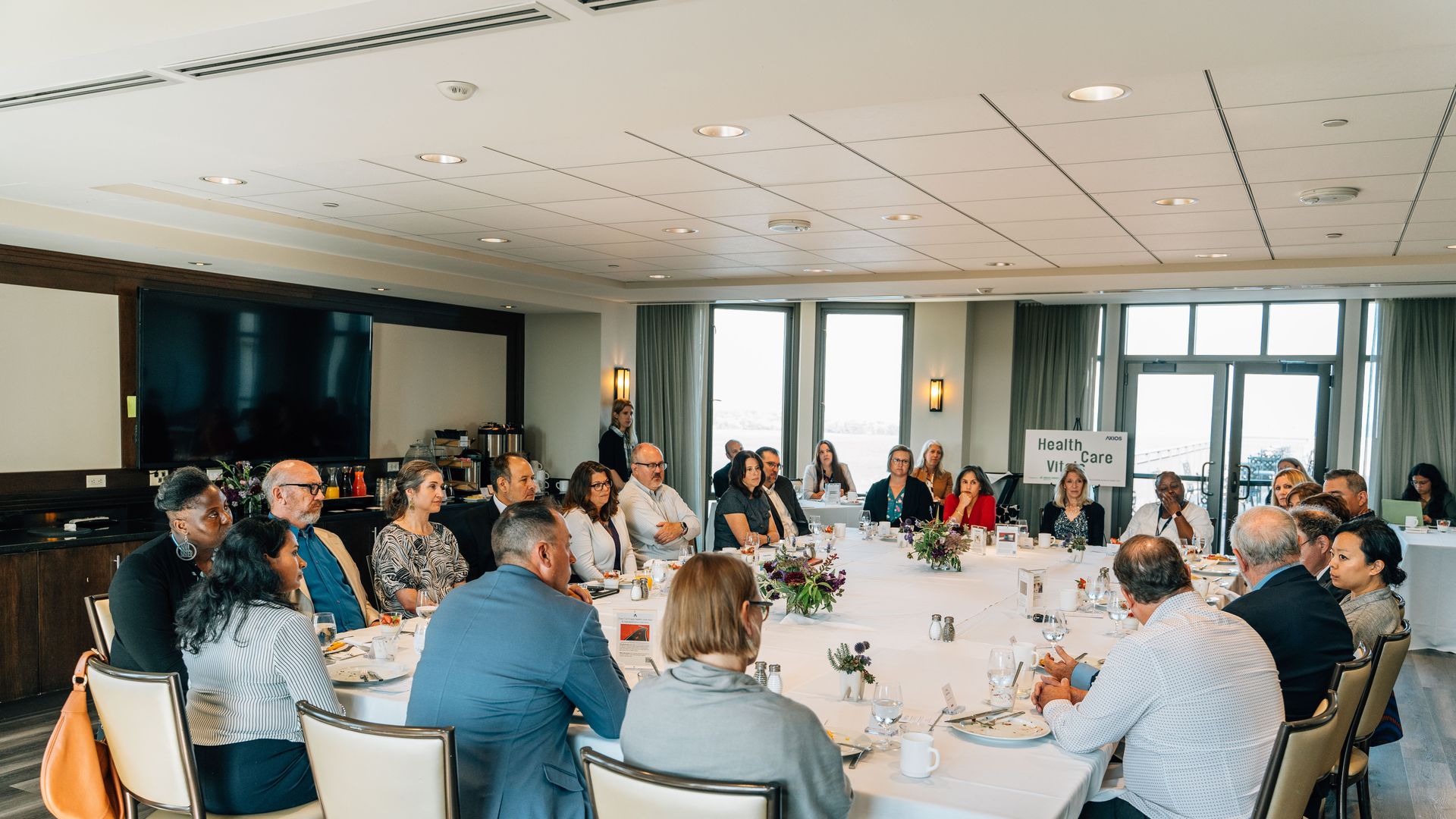 An Axios Expert Voices Roundtable Discussion in Madison, Wisconsin
On Tuesday, August 15, Axios hosted an Expert Voices roundtable discussion in Madison, Wisconsin featuring leaders in health care across local and state government, nonprofit organizations, industry groups and academia. Guests discussed the main barriers and potential solutions to addressing issues impacting health care access and quality in Wisconsin. Axios senior health care editor Adriel Bettelheim led the conversation.
On challenges facing Wisconsin's health care systems
Attendees shared their perspectives on several different challenges impacting health care in Wisconsin, from effectively communicating information around Medicaid redetermination and inadequate amounts of government funding to meeting the needs of patients and simplifying health care system structures.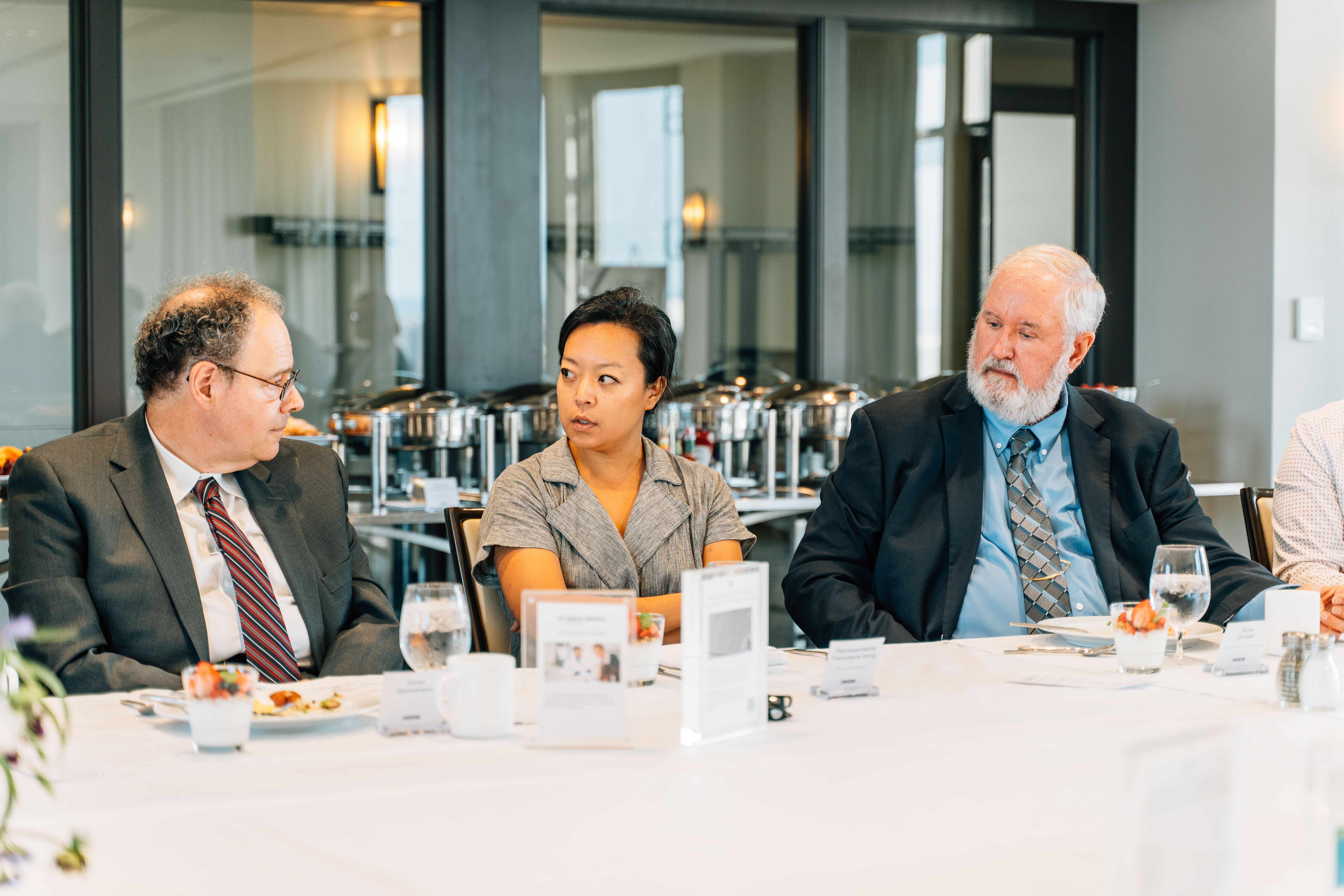 Stephanie Harrison, CEO, Wisconsin Primary Health Care Association: "I do think that the Medicaid redetermination is obviously a big, huge project on the scale of which we just haven't seen or done before in Wisconsin. I think that the patients that are typically served by the Medicaid program are people who move a lot, so I think that one of the biggest risks is not having up to date information around keeping track of where folks are, how to get communications to them, and then making sure that they actually register on the portal to get their redetermination connected up."
Sheri Johnson, Professor & Director, University of Wisconsin Madison Population Health Institute: "I think there is an important conversation about detangling health related social needs from social determinants, the actual conditions that we create and social determinants of equity, the ways in which people have a say so in how conditions are created. And I think the health care industry is focused on individual health related social needs and trying to match services or community resources to individual patients, but two studies out of Health Affairs just showed that the efforts in the accountable care organizations aren't really hitting the mark yet. The evaluation showed that most of the folks that were screened in with health related social needs didn't actually get those needs met."
Rep. Francesca Hong, State Representative, 76th Assembly District, Wisconsin State Legislature: "I think the responsibility lies in the fact that those with the most power in the legislature are choosing not to listen. I think it's important to recognize that the state has been chronically underfunding and really deteriorating our health systems for the past 10 to 15 years. The fatigue felt is in the community, goes from the physicians to the working folks to folks in agencies, where they now have to build up capacity for implementation with funds that may be coming in from the federal level, but their turnover in staffing, the realities of where folks are at, we need to be looking not only at detangling but really oversimplifying the health care system, and I think that's going to take a coordinated effort not just from the state but at the federal and community level."
On telehealth, behavioral health & care delivery improvements
Participants highlighted the success of telehealth and other state programs in expanding access to behavioral health care and dental care in Wisconsin, and noted the need for telehealth's continued use and expansion into other types of care.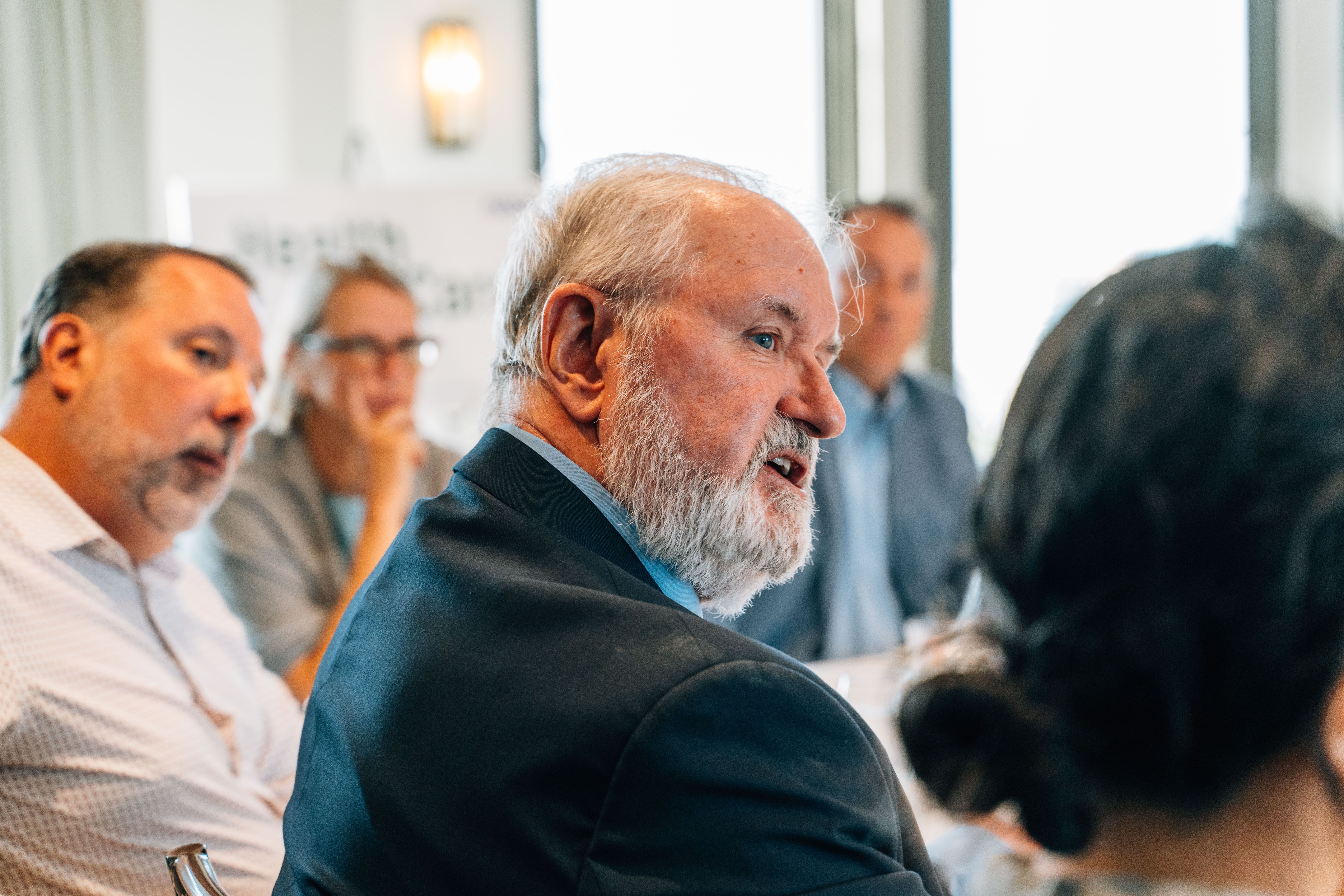 Sashi Gregory, Director of Policy and Research, Wisconsin Primary Health Care Association: "I would say there is definitely a parity in how the workers are financed as well, so for our social workers and marriage and family therapists, all of that. But to speak to kind of the systems that are being built up, I would say health centers…are trying to work with community members. So I would say half of our community health centers work with schools to provide behavioral health care. I would say with the advent of the use of more telehealth, that has really helped in trying to get behavioral health care to people who can't get that transportation or things like that. And then I think just working with counties, so a lot of the behavioral health care systems are very county-based, but I think more and more organizations are trying to kind of build up those resources together to help bring that care to folks."
Russell Dunkel, WI State Dental Director & Chief Dental Officer, WI Department of Health Services: "From a medical perspective, it's really helped the behavioral health scenario. From a dental perspective, there is a need for it. I actually worked on the protocols in Medicaid to set those telehealth policies up for dental, but there's limitations. What it has helped from the patient perspective is at least if the original provider that they're talking with is out of their scope of practice or they don't feel comfortable doing that procedure, it eliminates one extra visit that that patient has to try to find transportation, child care, et cetera, in order to get to the provider…that's a big benefit from that standpoint as well."
Doug Ballweg, President & CEO, Delta Dental of Wisconsin: "Here in Wisconsin, one of the programs that we're very proud of is our partnership with the state of Wisconsin, the Seal a Smile program. We've been involved with that program since 2009, and roughly each year almost 50,000 students receive oral health care in a school-based setting to reduce caries and cavities by receiving the sealant."
Thank you to the Delta Dental Institute for sponsoring this event.
Go deeper