CVS shares tank after major insurer ends its PBM relationship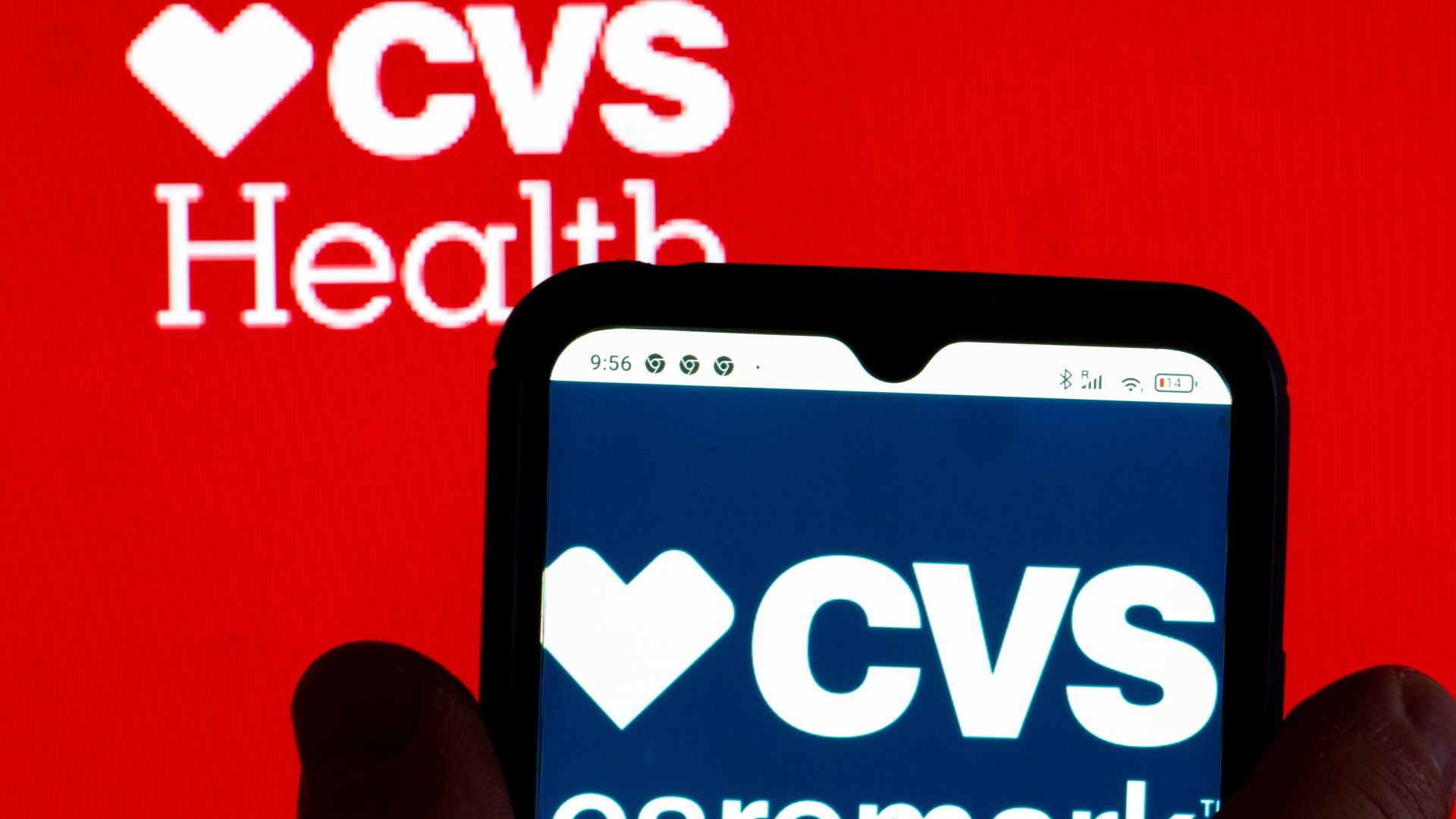 CVS Health shares were trading down 8% on Thursday after Blue Shield of California announced plans to cut back on its pharmacy benefit management services.
Why it matters: CVS Caremark is one of three PBM players that control roughly 80% of the industry. But there are increasing concerns about the regulatory environment as the industry comes into the crosshairs of the Federal Trade Commission and Congress.
UnitedHealth Group, which has Optum Rx, another of the major PBMs, saw its own shares drop about 2% on Thursday.
Driving the news: Blue Shield of California said it expects to save $500 million a year by restructuring its pharmacy care model by partnering with companies like Amazon and Mark Cuban's Cost Plus Drugs, instead of solely relying on CVS to serve as its PBM.
PBMs negotiate prices with drug companies, and also help insurers decide which drugs are covered for a patient.
CVS Caremark will continue to provide specialty pharmacy services for Blue Shield members with complex conditions.
But Prime Therapeutics, another midsize PBM, will work with Blue Shield to negotiate its prices with drug manufacturers on brand-name drugs while establishing an affordable pricing model for generic drugs through Cost Plus Drugs, officials said.
Abarca will pay prescription drug claims and Amazon Pharmacy will provide drug delivery.
What they're saying: "It isn't necessarily about CVS, per se. It's about the fact that this pharmacy distribution system we operate under is irretrievably flawed and we need to start from scratch," Paul Markovich, president and CEO of Blue Shield of California, told Axios.
By the numbers: In an SEC filing, CVS said "the financial impact associated with the partial termination of the Blue Shield of California contract is not expected to have an impact to our previously issued 2023 guidance and is expected to have an immaterial impact on our longer-term outlook," pointing out specialty drugs represent about 50% of spending in the marketplace
In a note to investors, Evercore ISI analyst Elizabeth Anderson said she estimates the insurer has between $3.3 billion and $5 billion in annual drug spending.
Anderson estimates the impact on CVS is about $30 million to $100 million in 2025.
Between the lines: While many of the headlines focused on CVS essentially being fired from its role, there's an argument to be made this is a great deal for the company," said Rob Andrews of Healthcare Transformation Alliance, a cooperative of self-insured employers like Coca-Cola and American Express.
CVS will go from adjudicating and providing customer services to 100% of the members will now be providing those services to only 2% of those members. But it will retain all of the specialty drug spending, while makes up roughly 25% of the business.
"They've got a lot of fewer people to take care of, but a big chunk of the money," he said.
Go deeper