Coinbase's futures grab is another crypto leap onto Wall Street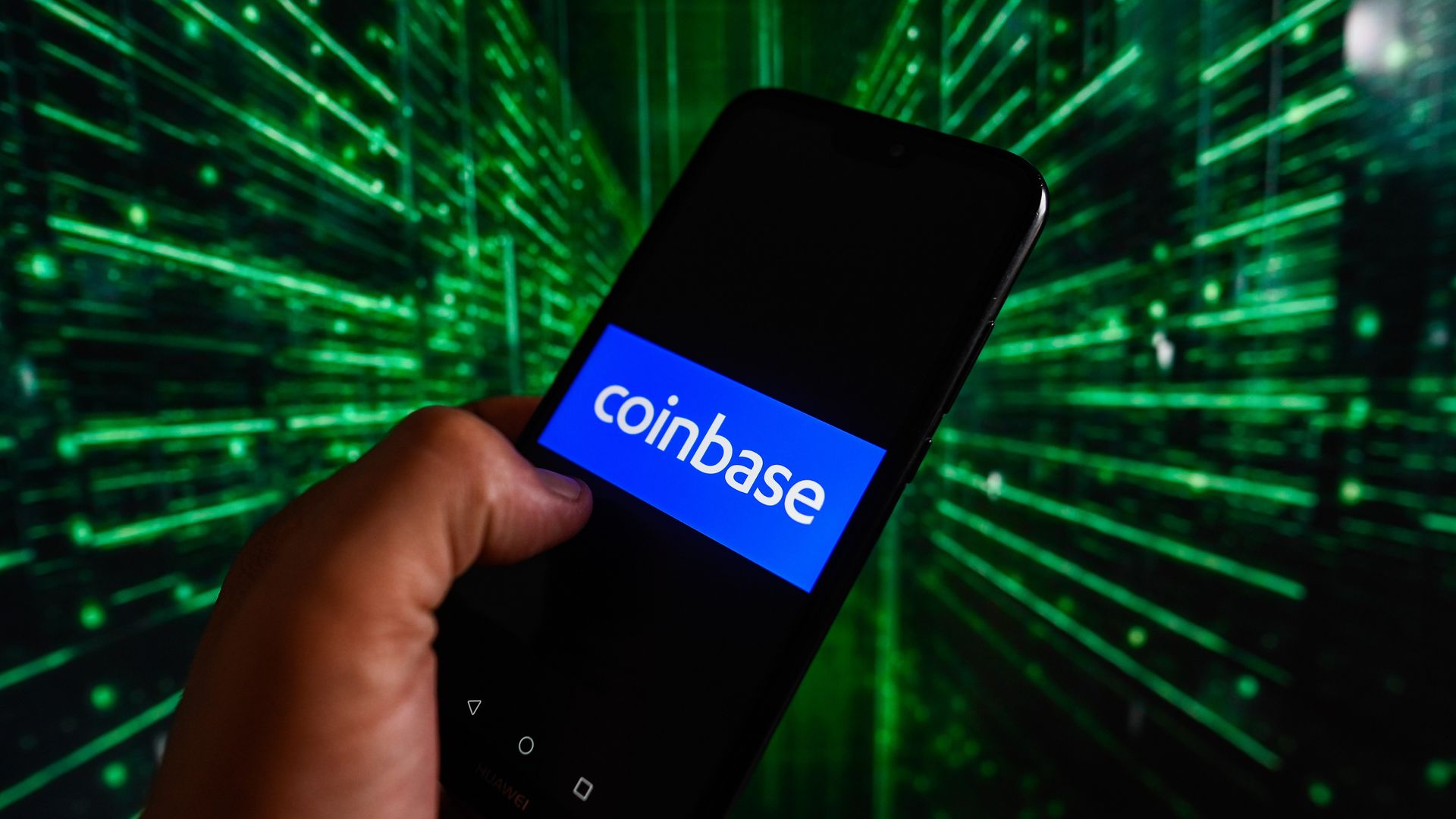 The U.S.'s largest crypto exchange, Coinbase, is expanding its line of crypto products and services to include regulated futures trading.
Why it matters: For Coinbase, derivatives present another source of revenue (a bigger potential market than spot trading). For the industry, it would appear to bone up the crypto trading ecosystem.
For customers, derivatives can be a useful trading tool. Futures allow traders to do things like short-sell (bet that prices on a given asset will fall) and trade on leverage — borrowing funds to increase one's trading position beyond what they have handy.
Driving the news: Coinbase Financial Markets got regulatory approval Wednesday from the National Futures Association (NFA), a CFTC-designated group, to be a futures commission merchant (FCM).
Of note: The FCM model is what FTX US tried to move away from just last year, prompting the ire of Wall Street's middlemen as well as a congressional hearing that most folks probably would like to forget.
The intrigue: Coinbase, as an FCM, is now registered at the CFTC — what the SEC has been trying to get crypto exchanges to do under its own regulatory umbrella.
In the weeds: In the U.S., futures trading runs through middlemen — the FCMs — that absorb counterparty risk.
It's what Coinbase is now allowed to be, and what FTX tried to circumvent.
FCMs work with derivatives clearing organizations (DCOs), which clear and settle derivative transactions.
Nodal Clear provides central counterparty clearing services for Coinbase Derivatives.
What we're watching: Whether Coinbase as an FCM will scale by clearing its futures transactions with more DCOs, like LedgerX, which was acquired out of FTX's bankruptcy, or a shop like Cboe Clear Digital.
What they're saying: "We don't have anything additional to share at this time as we assess the needs of our customers ahead of product availability," Megan Cook, a spokesperson for Coinbase, tells Axios.
Details: Coinbase intends to roll out futures trading in the coming weeks to its retail customers first, according to Cook.
When asked how much leverage customers will be able to take on, Axios was pointed to Coinbase's website: Up to 4x leverage.
What others are saying: "The retail futures market has historically been run by offshore entities not operating in a regulated environment. Now you see Coinbase entering with a regulatory stamp," Matt Hougan, chief investment officer at Bitwise Asset Management, tells Axios.
"The crypto derivatives market has not taken off in the U.S. because the legacy infrastructure is challenged," Chris Perkins, managing partner at CoinFund with expertise in FCMs, tells Axios.
Post Dodd-Frank, FCM numbers have thinned and many are big banks with Basel requirements that make crypto a difficult undertaking, according to Perkins.
Between the lines: Coinbase's entry is welcome.
Go deeper