The great corporate treasury shake-up of 2023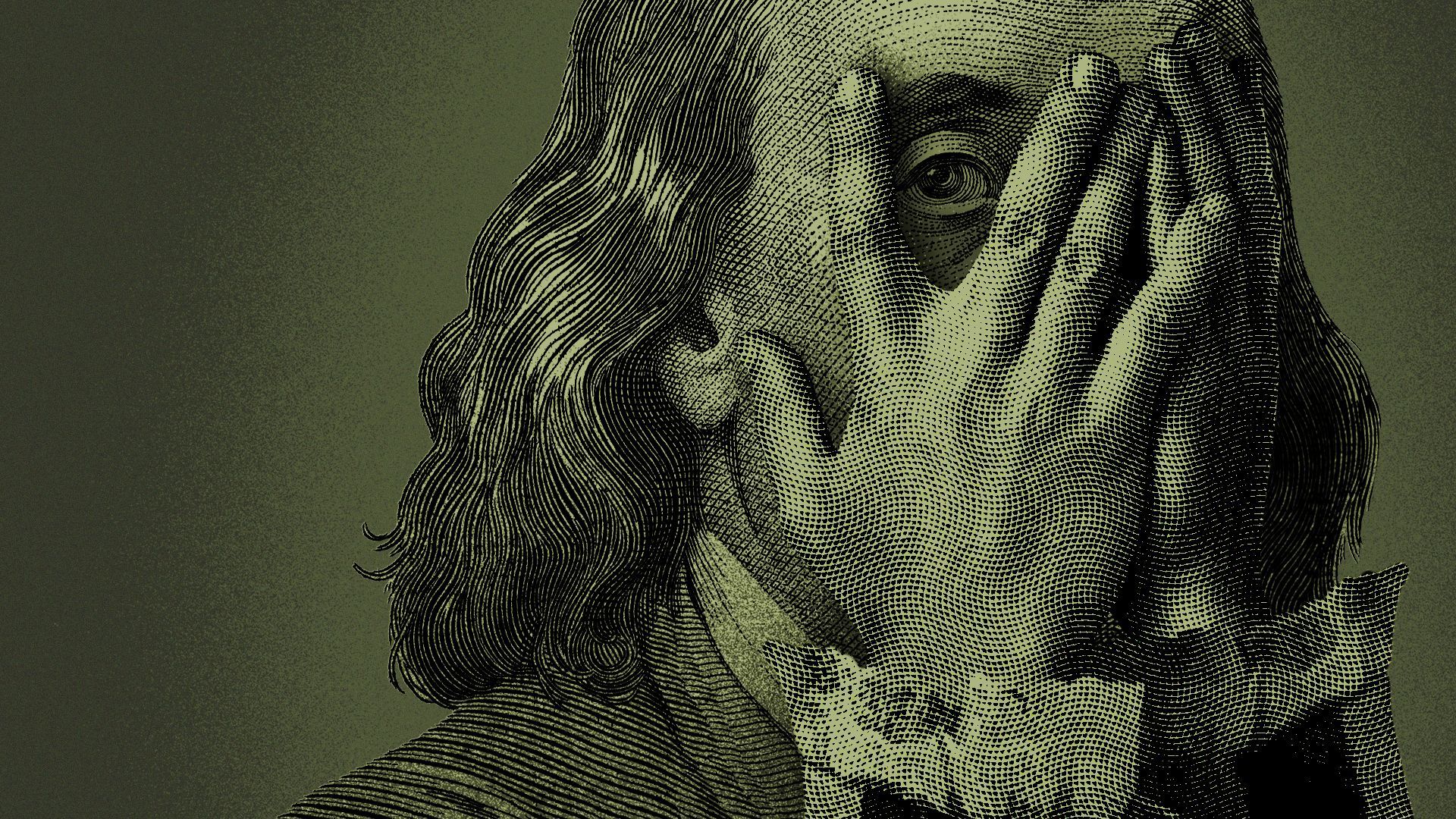 The largest treasury departments in corporate America switched up their banks earlier this year after the implosion of Silicon Valley Bank.
Why it matters: Multibillion-dollar companies, it turns out, are just like us! Even more so, in fact. They got complacent when it came to managing their cash, and then scrambled to get their finances in order once they were alerted to the risks they weren't aware they were taking.
The big picture: Cash management decisions were historically solidly within the purview of corporate treasurers, while the top brass concentrated on more strategic issues.
Now, such decisions are increasingly made by the CFO, the CEO, or even at the board level, says Cody Lott, a treasury expert at data management company Clearwater Analytics.
By the numbers: 50% of corporate treasury departments changed the banks holding their cash and short-term investments after SVB collapsed, per a Clearwater survey of 155 treasurers managing more than $500 million.
If you look just at departments holding more than $1 billion, and if you look just at their cash rather than their investments, the percentage goes even higher.
Lott has met with roughly 80 of these sizable companies in the last six months and tells Axios that "80% of them are making moves."
"I think they got complacent," he says.
Driving the news: Moody's downgraded 10 banks last week and put six more on review for possible downgrades, including too-big-to-fail Bank of New York Mellon and State Street.
Such moves reflect a broader nervousness about the health of the banking system, which has helped precipitate the move by corporate treasurers away from bank accounts and towards ultra-safe Treasury bills, money market funds, and highly-secured overnight loans known as reverse repos.
The losers: Nearly all banks lost deposits in the first half of 2023 — not just the large regional banks dominating the news.
Among too-big-to-fail banks, for instance, total deposits at scandal-prone Wells Fargo fell by 2.8%, while State Street's fell by 5.6%.
The winners: The most copper-bottomed banks of all, JPMorgan and Bank of New York Mellon, saw their total deposits rise by 2.5% and 4.7%, respectively.
The bottom line: SVB's failure was a wake-up call that genuinely caused a lot of formerly sleepy corporate treasury departments to wake up and take real action.
Go deeper