Bubblegum maker Bazooka to be sold for $700 million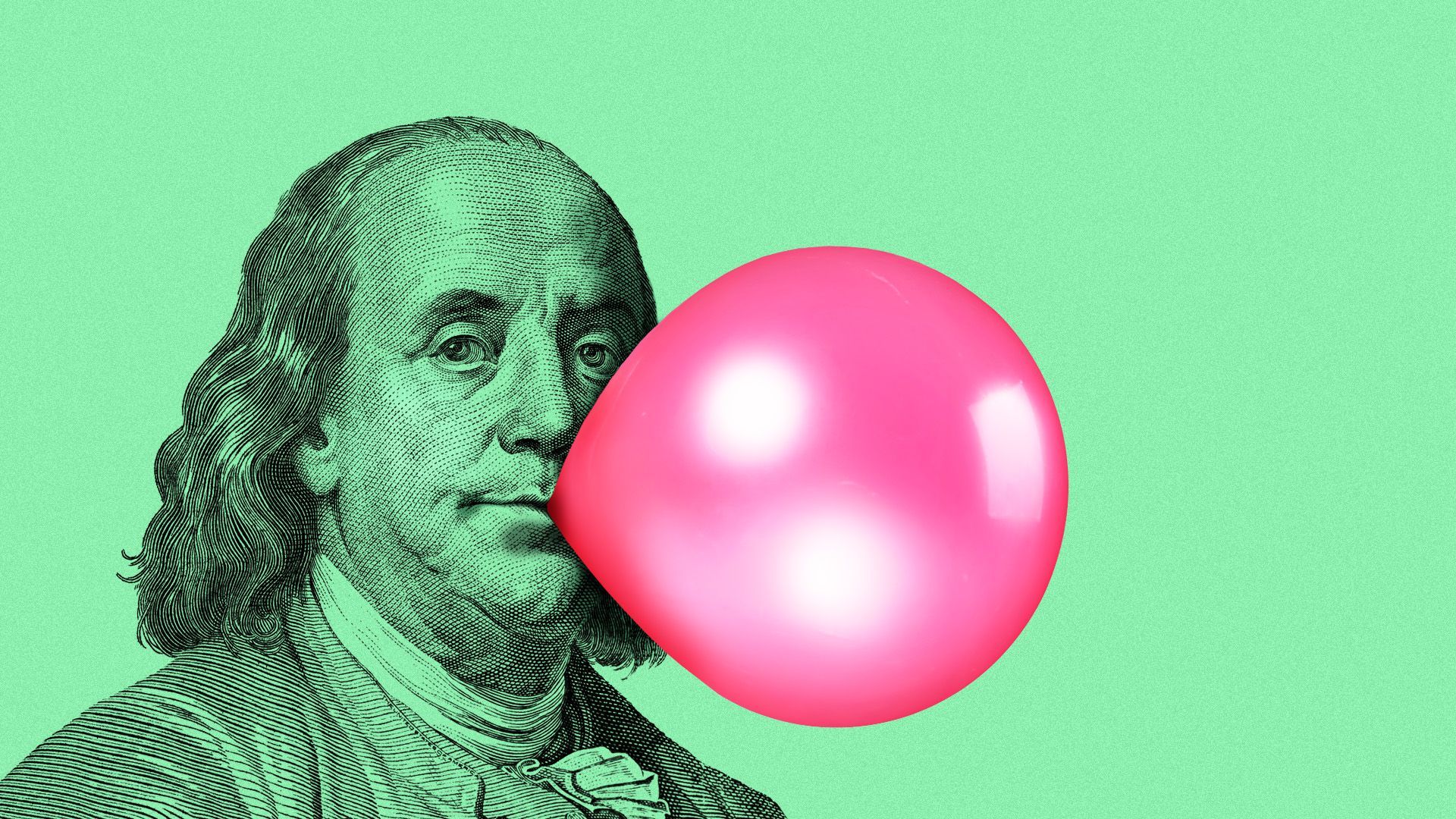 Private equity firm Apax Partners has agreed to buy Bazooka Candy Brands for around $700 million, as first reported by the WSJ.
Why it matters: This is a pretty sweet salvage job by the sellers, Madison Dearborn Partners and former Disney CEO Michael Eisner.
Madison Dearborn and Torante in 2021 agreed to take the company via SPAC at a $1.3 billion valuation, when it still included the Topps trading cards and collectibles business. But that deal was killed when Topps lost its exclusive licensing deal with Major League Baseball to Fanatics.
The firms then sold off Topps to Fanatics for $500 million while holding onto the confectionary business, which is now going for $700 million (including debt).
That means $1.2 billion in sale value versus the $1.3 billion SPAC. But given where most SPACs have traded post-merger, that haircut is probably a gain.
Behind the scenes: This isn't really about bubblegum.
A source familiar with Apax's thinking says that Bazooka's namesake product only accounts for around 2% of annual sales, with the bulk coming from brands like Ring Pop, Push Pop, Juicy Drop and Baby Bottle Pop.
The source adds that company revenue is up around 30% year-over-year in 2023, due in part to distribution wins, and that non-chocolate confectionary industry fragmentation could turn Bazooka into something of an acquisition platform.
Go deeper