Ticketmaster is selling "listening seats" with "no view" for Beyoncé's tour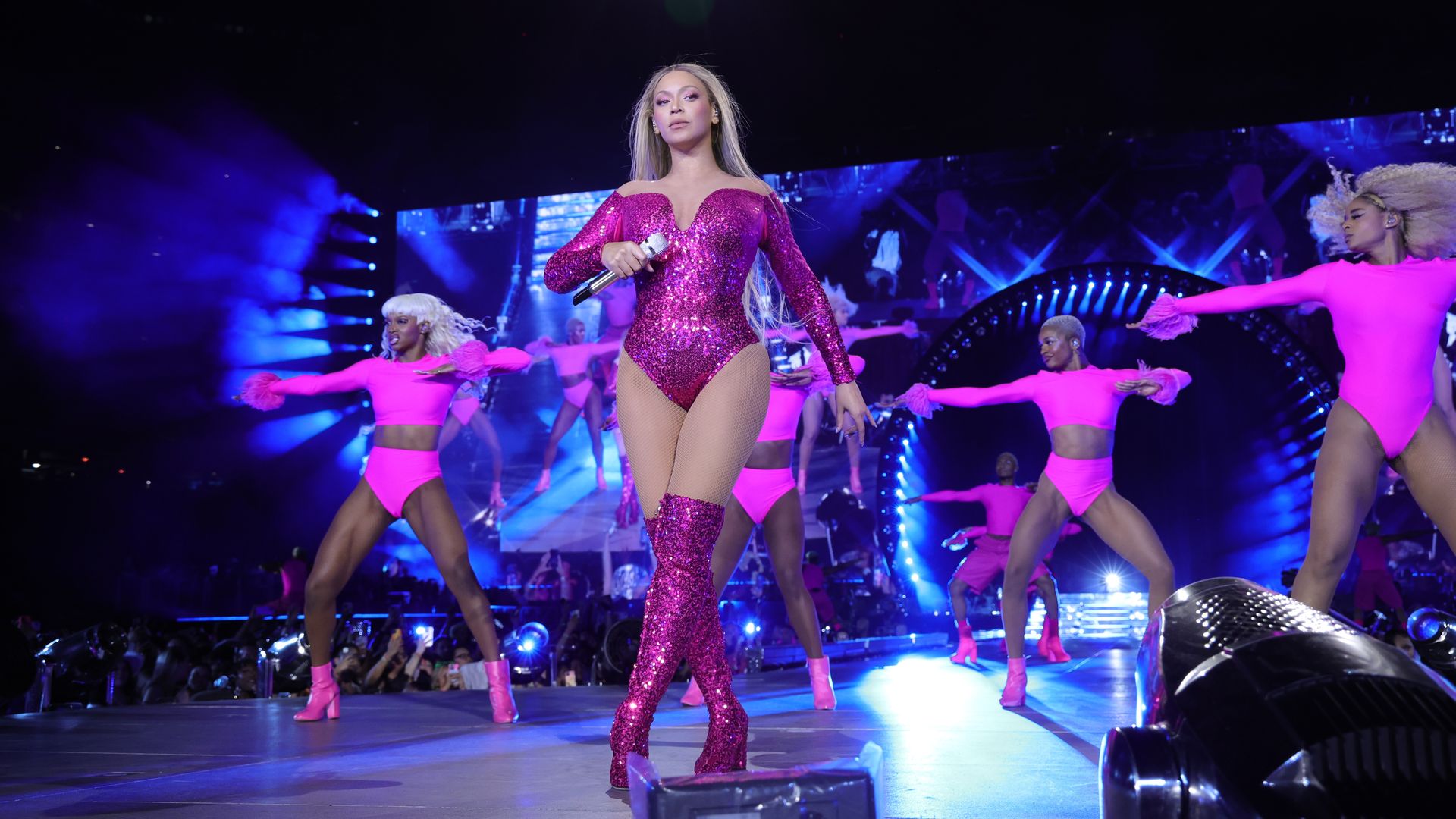 The music industry has found a new way to squeeze revenue out of its biggest acts: "listening seats."
What's happening: Ticketmaster has been quietly selling "listening seats" or "listening-0nly" seats at some stops on Beyoncé's mega tour, listing them as having "no view" or "no stage view."
One Axios staffer bought a listening-only seat at the last minute for Beyoncé's recent Renaissance World Tour stop in the Washington, D.C. area for about $50.
She could see the screen during the concert and caught fleeting glimpses of Queen Bey herself when the superstar walked to the edge of the stage.
The intrigue: One person who bought a listening-only ticket for the show in East Rutherford, New Jersey, actually could see the stage from the side, Insider reported.
Fox 5 Atlanta reported that listening-only seats for the show at Mercedes-Benz Stadium were being sold for $226 plus taxes and fees.
What they're saying: It's not clear how widely these tickets are available and whether they're being sold for other tours.
Ticketmaster did not respond to a request for comment.
💭 Nathan's thought bubble: Suddenly "standing room only" seats don't sound so bad.
Go deeper