Venture capitalist's cancer scare highlights debate over full-body scans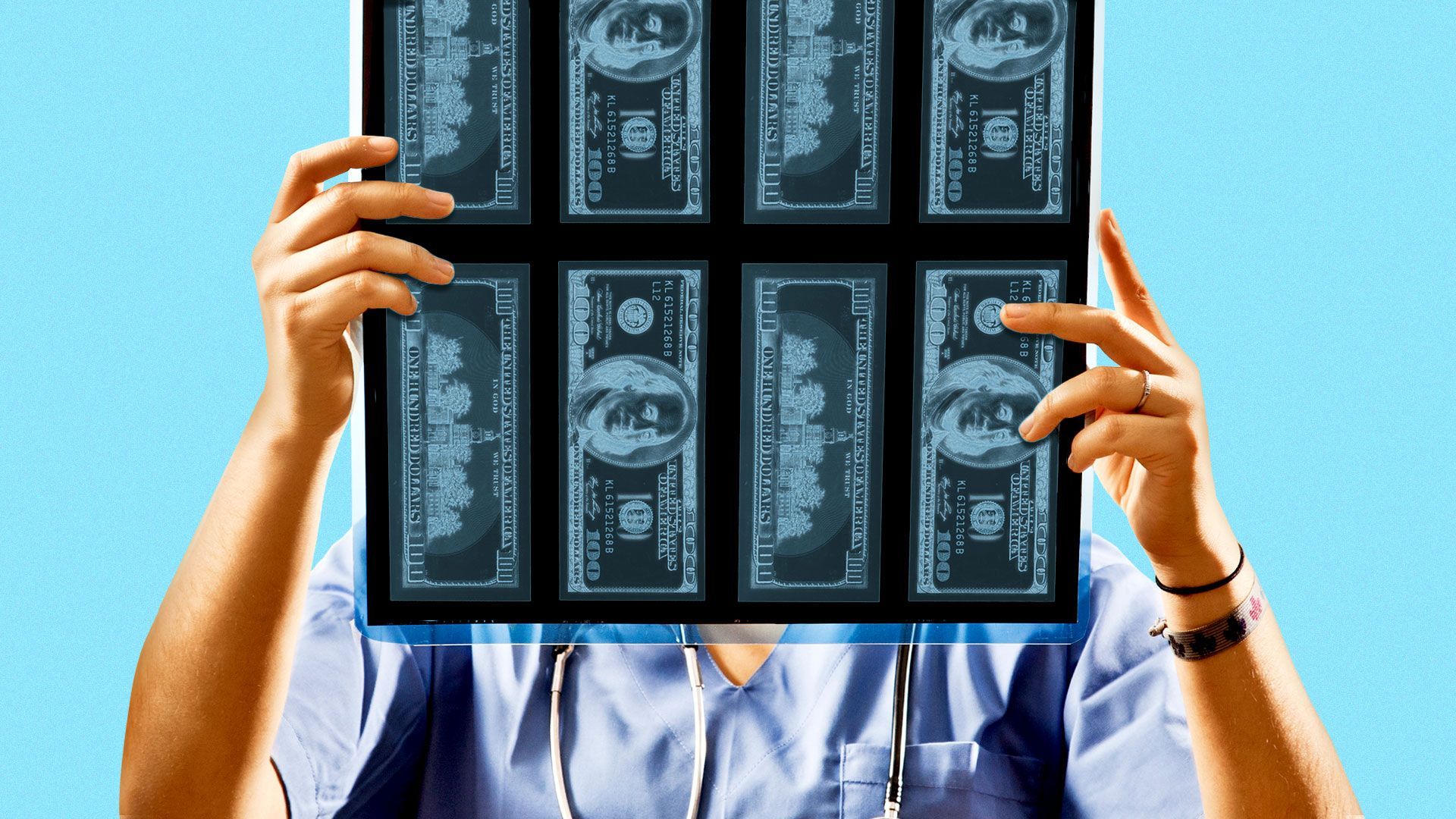 Robert Nelsen is one of the most successful biotech VCs ever, having backed over three dozen companies that reached billion-dollar valuations. He's also a thyroid cancer survivor who credits early detection to a company in which his firm, Arch Venture Partners, never invested.
Why it matters: There is a simmering medical debate over the value of full-body scans, like the one Nelsen received, and the growing cohort of venture-backed startups that provide them.
Advocates argue that such scans can find abnormalities that would typically be missed by a standard physical exam, including conditions that could lead to catastrophic events like aortic aneurysms.
Opponents argue that such pricey scans have not been shown to be cost-effective, particularly because they can result in false positives that result in unnecessary follow-up care and/or interventions.
What to know: This is a chicken-and-egg situation. More scans are needed to prove out their value — and possibly help get insurance to cover the high costs — but discouraging their usage will result in fewer scans.
Moreover, additional scans could help train AIs to better identify both acute abnormalities and false positives.
Some of the providers, like Prenuvo and Ezra, utilize existing MRI technology. Another called Neko Health has developed its own tech stack based on lasers and sensors.
Back to Bob: Nelsen says that he has a family history of cancer, so began getting annual Prenuvo scans around 10 years ago.
The early scans showed a nodule in his thyroid, but doctors didn't believe it was problematic. Then a scan in 2018 showed that the nodule had changed, which isn't supposed to happen in healthy people.
"When I went into Stanford for surgery, I asked how many patients they'd had with five years of longitudinal data on their thyroid, and they said I was the first," Nelsen tells Axios. "The medical profession is trained to be reactive, not proactive."
He adds that the scans also discovered a small scar on his brain, which he assumes came from falling off his bike and getting knocked out when he was 11 years-old.
Elsewhere: Hjalmar Nilsonne is CEO of Neko Health, which he co-founded with Spotify CEO Daniel Ek. Both of his parents are medical school professors, while his brother is a physician.
"For my entire life, I've heard that you should only check for things once there is a symptom," he says. "But often that means that the problem has been there for years, and is now at an advanced stage."
The bottom line: One knock on full-body scans is that it's mostly a concierge service being utilized by venture capitalists, celebrities, and other wealthy health hackers. And that's fair.
But if venture capitalists maintain their interest, then costs might get subsidized to the point where there are enough scans done to determine whether or not it's a useful technology for the broader population.
Go deeper