Former NFL star Michael Oher sues to end Tuohys' conservatorship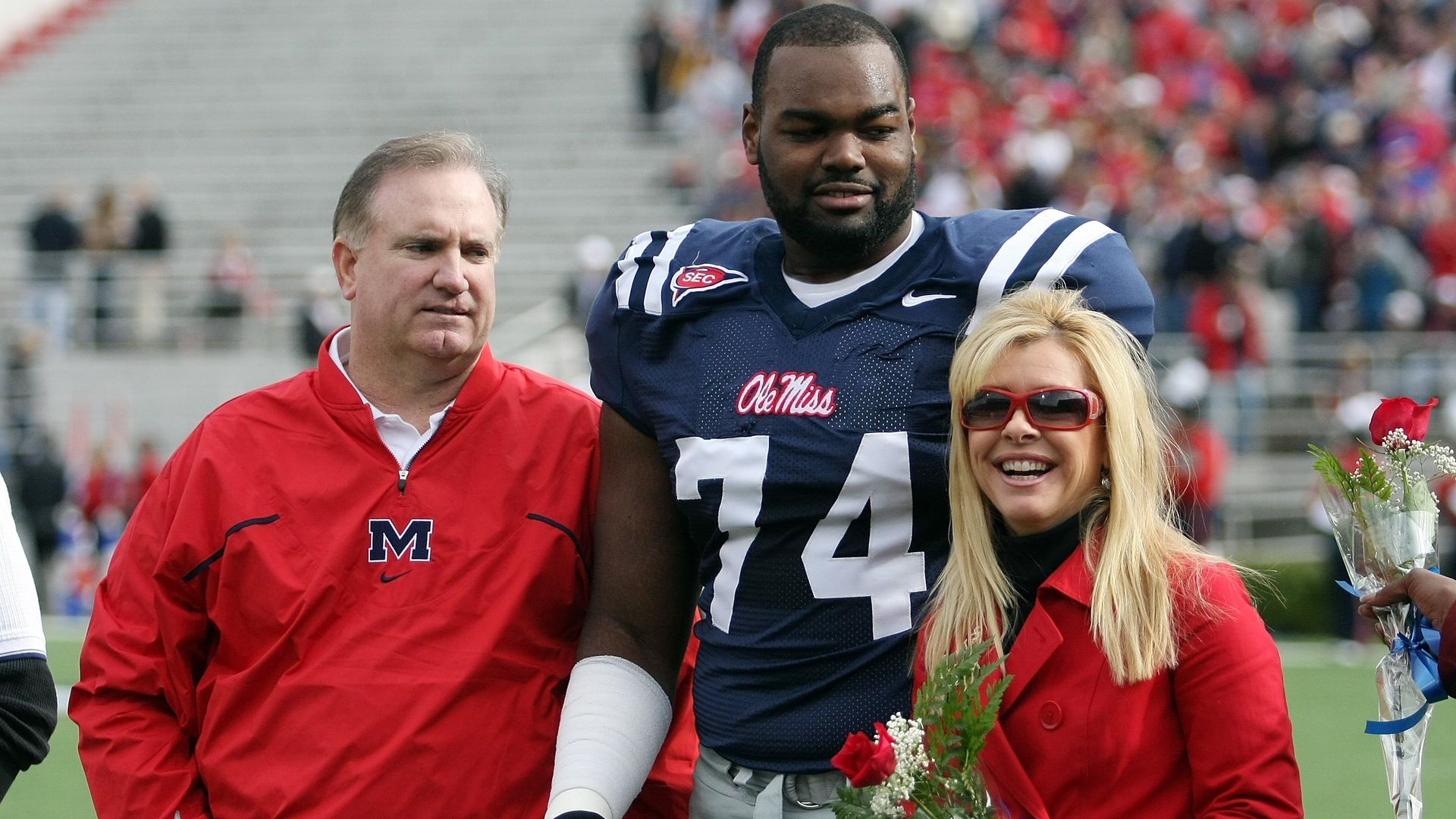 Retired NFL star Michael Oher, who inspired the 2009 film "The Blind Side," filed a petition in a Tennessee court on Monday accusing Sean and Leigh Anne Tuohy of tricking him into making them his conservators rather than adopting him.
Why it matters: The lawsuit alleges that the Tuohys enriched themselves at Oher's expense and asks a probate court to terminate their conservatorship over him.
It asks the court to order the Tuohys to provide a full accounting of the money they made from using Oher's name and likeliness and to bar the couple from using them in the future.
It also requests that Oher be paid for unspecified compensatory and punitive damages.
The big picture: The allegations undermine the central component of the Oscar-winning movie: that the Tuohys, a rich white family, took Oher, who is Black, into their home as their adopted son.
The petition claims that while the Tuohys "have falsely and publicly" represented themselves as his adoptive parents, they instead had lied to Oher to gain "ultimate control" over all of his contracts.
It asserts that they used that power to negotiate a deal that would pay them and their two birth children millions of dollars in royalties from the movie, which has grossed more than $330 million dollars and earned several awards.
Oher had not known that what he signed when he was 18 years old were conservatorship papers and not adoption papers until after February 2023, according to the petition.
Go deeper