Virtual software flameout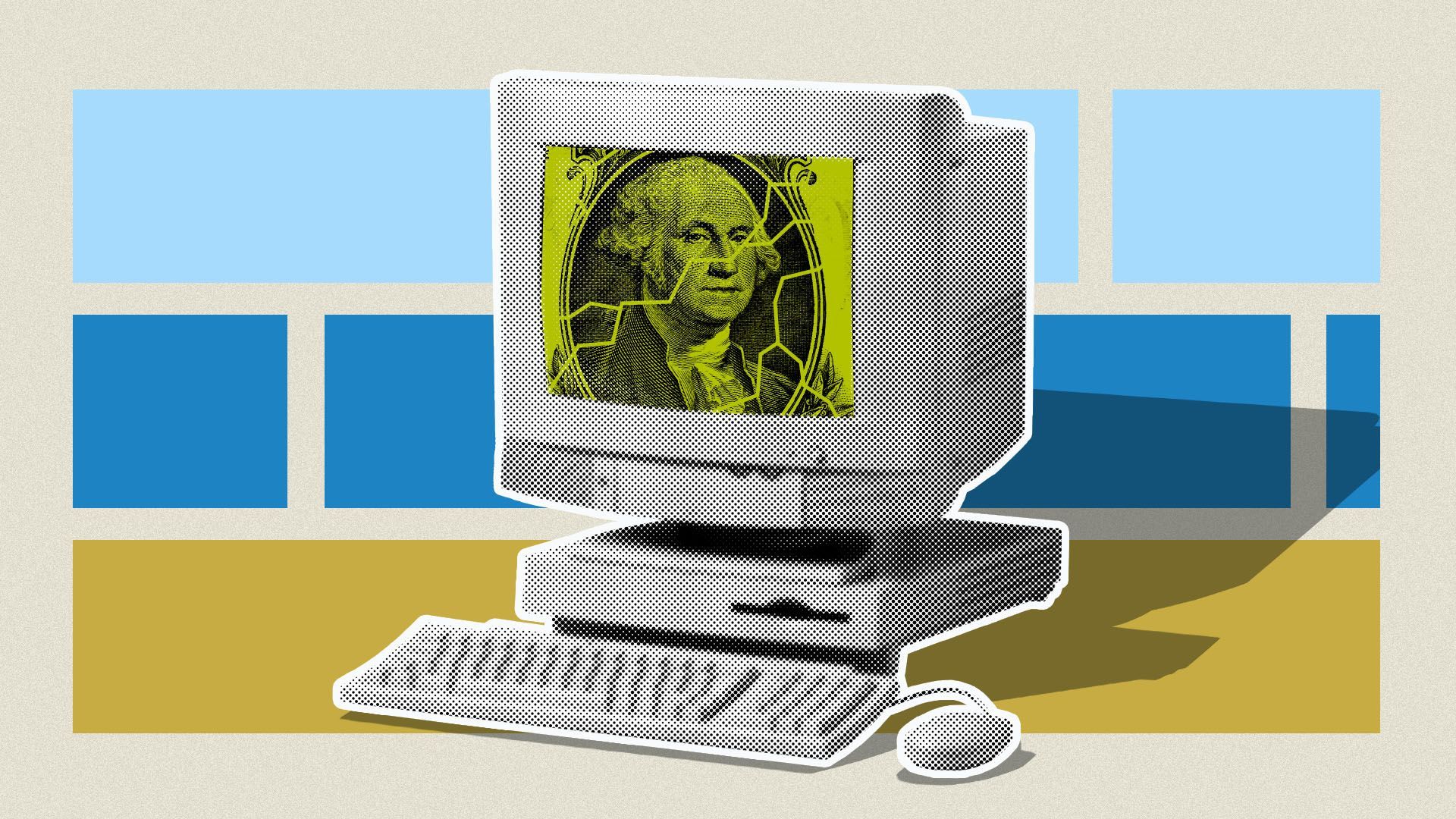 Another star that burned brightly during the pandemic and dimmed just as quickly is virtual event software.
Driving the news: In the past two weeks, Hopin — once valued at $7.8 billion — sold its virtual event software to RingCentral for a mere $15 million (which could grow to $50 million if it meets certain targets).
Founder Johnny Boufarhat (who took a $200 million secondary as part of the 2021 financing) also announced he's stepping down as CEO. The company is now focused on video streaming and has a valuation closer to $400 million.
Meanwhile, smaller competitor Run the World sold to EventMobi for an undisclosed amount (the startup raised $15 million from the likes of Andreessen Horowitz and Founders Fund).
Why it matters: As the pandemic sent in during the spring of 2020, experts and business leaders rushed to proclaim the end of physical interactions, now that technology makes it possible to attend meetings and conferences from the comfort of our homes.
Companies like Hopin boomed as organizations flocked to online alternatives to keep their events, big and small, going even as people couldn't physically rub shoulders.
Some venture capitalists — also stuck working from home — bought into the predictions, believing a never-ending explosion of virtual events was ahead. Hopin alone raised more than $1 billion in venture capital.
The intrigue: Hopin itself was clever when it came to mergers and acquisitions..
Its new path is based on its 2021 acquisition of video streaming company StreamYard, for $250 million in stock and cash.
During the height of the market (while it was swimming in cash) it also acquired a number of other companies, including Attendify, Topi, Jamm, and Boomset.
Between the lines: In a way, it was smart arbitrage — of the resources it had available, and of where the market is headed and what customers are looking for.
The bottom line: If you need any more evidence that we're not in 2020 anymore, Verizon is shuttering BlueJeans, the video and conference calling company is bought in April 2020 for hundreds of millions. Meanwhile, Zoom is calling employees back to the office (yes, you read that right).
Go deeper