Playing football linked with higher odds of Parkinson's disease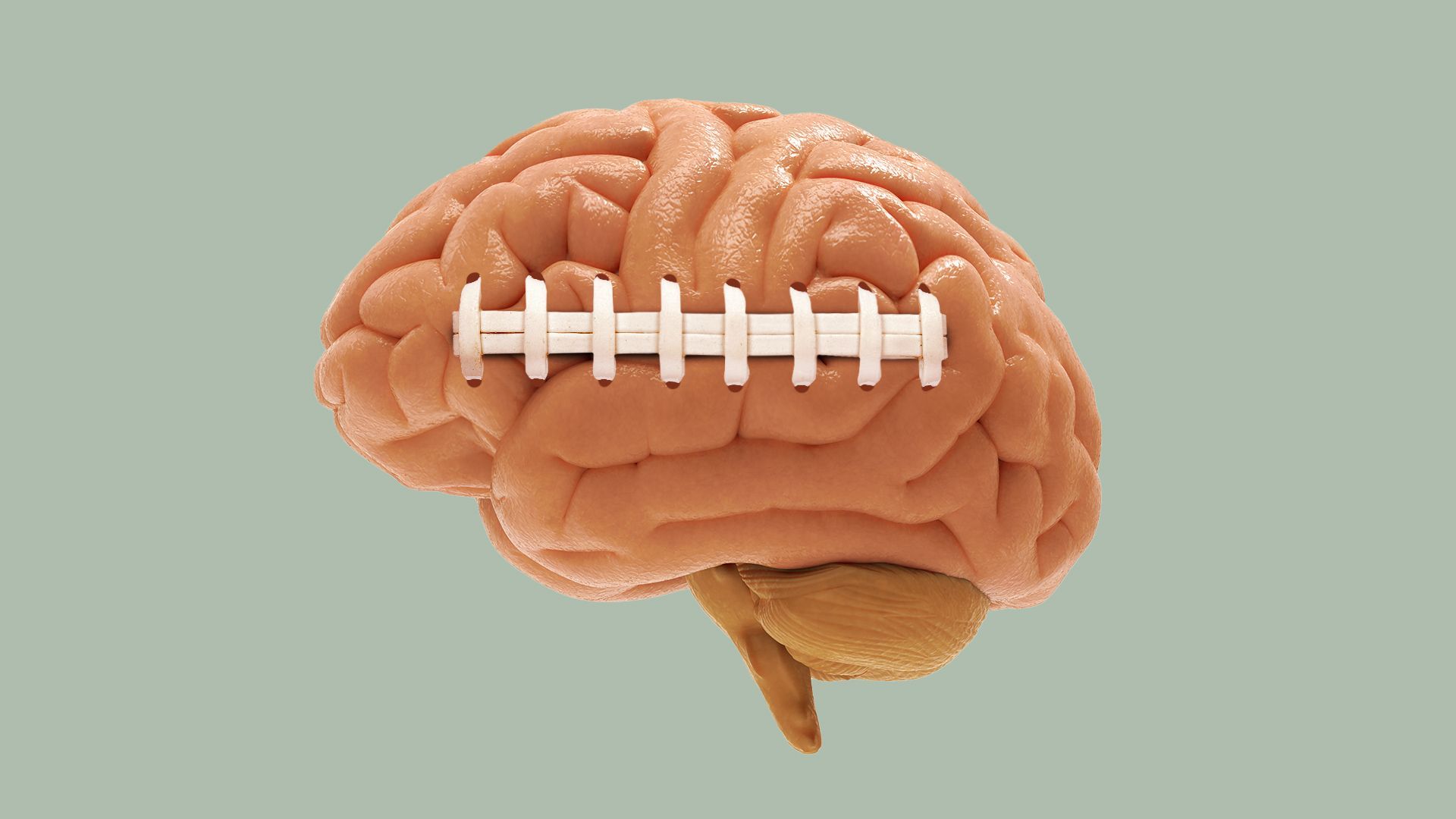 Men who play organized football have higher odds of developing Parkinson's disease or Parkinson's-like symptoms, researchers wrote Friday in the journal JAMA Network Open.
Why it matters: While plenty of attention has been focused on the long-term effects of head injuries in professional football, this study highlights a previously undocumented risk that exists even for those playing at the amateur level who make up the majority of those playing the game.
Between the lines: Researchers led by Boston University examined 1,875 men enrolled in an online study by the Michael J. Fox Foundation.
They concluded a history of playing football was associated with 61% higher odds of having a Parkinsonism or a Parkinson's diagnosis — and that those who played the sport at a higher level were 2.93 times as likely.
The longer one played, the higher the odds of developing a condition, at a rate of 1.12 times as likely per season, researchers wrote.
There are many factors associated with Parkinson's, not all linked with repetitive head impact, they said.
Yes, but: The researchers noted limitations to the study, including the fact that 98% of study participants were white and that researchers relied on self-reporting. Women were excluded due to the low number of participants in tackle football.
Parkinson's disease or Parkinsonism is a motor syndrome characterized by rigidity, tremors and slowness of movement. There's no cure, but medications can help manage the symptoms.
Be smart: Researchers previously linked traumatic brain injuries, as well as repetitive head injuries from boxing, with an increased risk for Parkinson's disease and Parkinsonism.
Go deeper