Supreme Court stops Purdue Pharma bankruptcy deal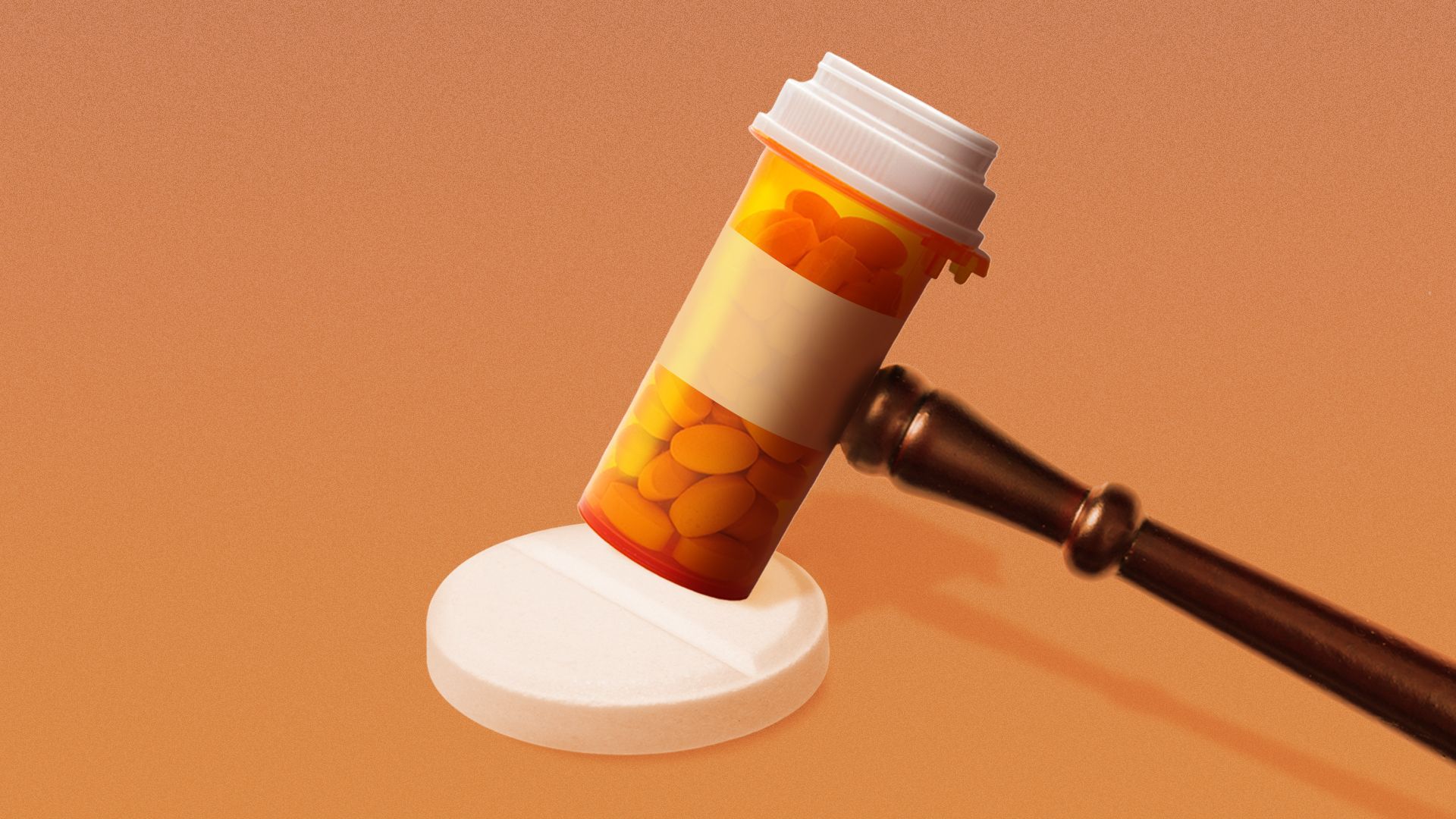 The Supreme Court on Thursday froze a bankruptcy reorganization plan for OxyContin maker Purdue Pharma that would have shielded members of the Sackler family, who own the company, from civil claims in exchange for paying up to $6 billion to address the U.S. opioid crisis.
Justices will review the agreement and hear arguments in the case in December.
The big picture: It marks a win for the Biden administration after the Justice Department argued the bankruptcy court couldn't grant the family members legal immunity from claims by opioid victims.
Purdue said it was confident in the legality of the reorganization plan and optimistic the high court would agree, per NBC News.
Background: The 2nd U.S. Circuit Court of Appeals ruled in May that the bankruptcy plan could proceed, reversing a lower court ruling against immunity since the Sackler family members weren't declaring bankruptcy themselves.
The deal furthered a settlement that would send billions of dollars to states, local governments and Indigenous tribes affected by the opioid epidemic.
But experts questioned whether it would lead to copycat cases, in which corporations tried to limit liability through bankruptcy courts.
Purdue filed for bankruptcy in 2019 after facing thousands of lawsuits over its marketing of the highly addictive painkiller OxyContin.
Sabrina Moreno contributed to this report.
Go deeper