America's cool inflation summer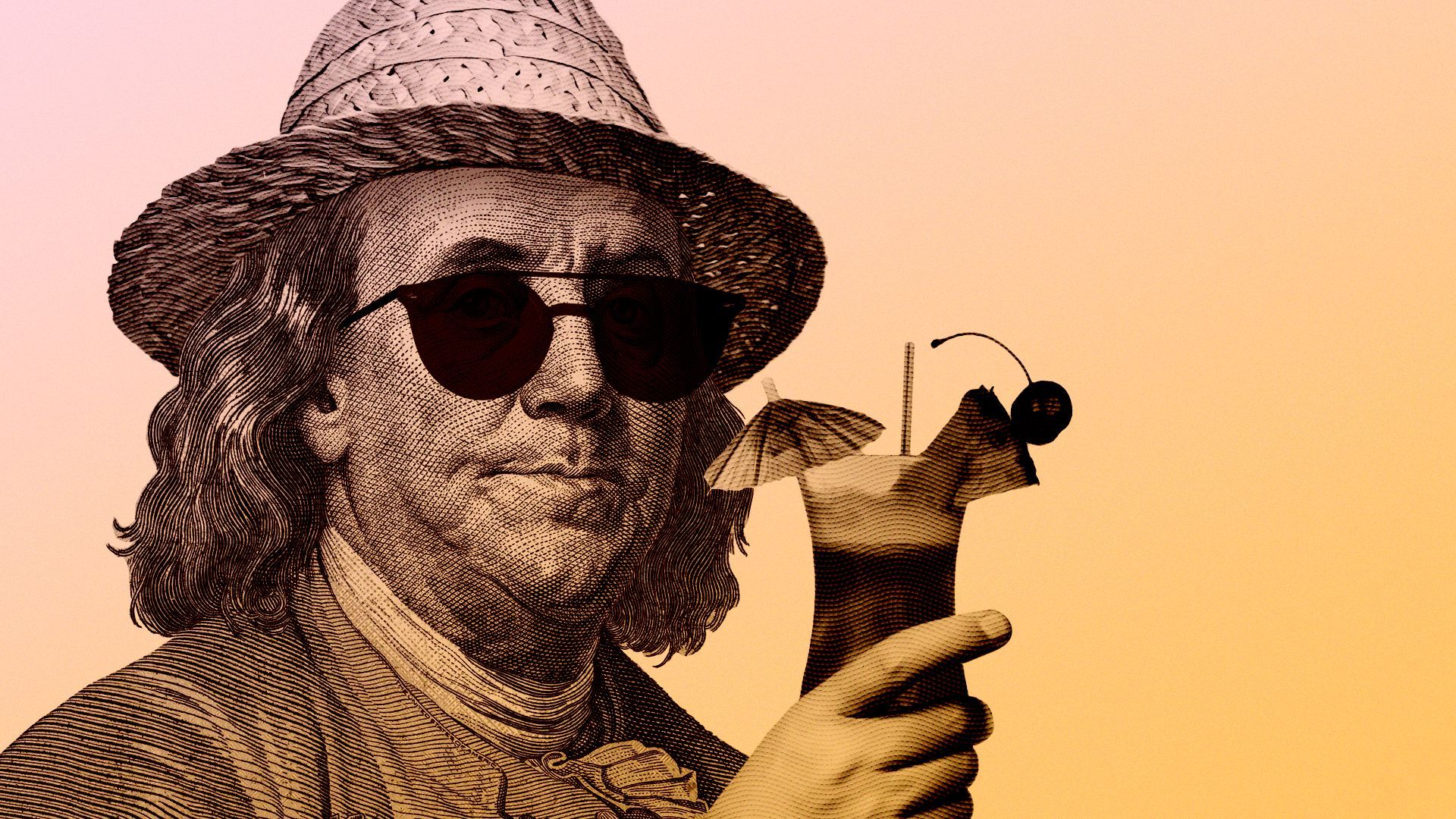 This year's hot, hot summer has been met with consistently cooling inflation. And the moderate price gains seen in recent months may stick around this time.
Why it matters: The July Consumer Price Index is the latest data release that confirms easing price pressures that should bring relief to American consumers burdened by sticky inflation.
The problem isn't over; inflation is still elevated. But the July figures add to a run of data showing it's on a downward path.
By the numbers: Overall CPI rose 0.2% for the month and stands at 3.2% in the 12 months through July.
Core CPI, which excludes energy and food, continued to ease. In the 12 months through July, it's up 4.7% — down a tick from the 4.8% in June.
Over the past three months, core prices are up an annualized 3.1% — the lowest in nearly two years and down from 5% as recently as May.
That's within spitting distance of the Fed's 2% inflation target, especially given that the Fed targets a measure that runs a bit lower than CPI.
The intrigue: That easing in core CPI, closely watched by policymakers for clues about underlying inflation, comes despite a rapid increase in shelter prices that accounted for more than two-thirds of the total increase.
But sharp declines in a slew of other items — including used vehicles (-1.3%) and airline fares (-8.1%) — resulted in the more moderate core measure.
Moreover, rent inflation was still high in the July numbers — and private sector indicators of residential rents suggest those numbers will come down in the months ahead.
Yes, but: There were notable pullbacks in inflation in the summers of 2021 and, to a lesser degree, 2022. Both proved temporary breathers before inflation surged back.
But the summer 2023 disinflation looks different. Economists are saying, in effect: "No no no, it's real this time."
"[A]dd today's CPI numbers to the pile that we've seen over the past several months, and they continue to build the case that the economy is headed in the right direction," NerdWallet's Elizabeth Renter wrote this morning.
The other side: Nothing about the economic ups and downs of the last three years has been predictable, and there are some looming areas of worry that could limit, or reverse, the disinflationary trend seen this summer.
Two in particular stand out: health care and commodities.
By the numbers: Health care has exerted a downward pull on inflation over the last year, contrary to the pattern seen over recent decades. But some of that may be either illusory or poised to reverse.
Meanwhile, other areas of health care have shown surprisingly low inflation rates. Prices for physicians' services are up a mere 0.4% over the last year in the CPI data.
Given staffing shortages in the medical sector, rising wages and the labor-intensive nature of the industry, bigger price increases could be on the way, which would exert upward pressure on core inflation.
Also flashing warning signs are recently surging prices for energy and some other commodities.
The price of a barrel of oil has jumped from around $68 a barrel in late June to just under $84 this morning.
Grain and other food commodities could come under pressure as Russia seeks to disrupt Ukrainian agriculture exports as a lever in the war.
The bottom line: The broad-based easing of price pressures, paired with the expected feed-through of lower shelter inflation, offers hope that inflation will cool along with the weather as 2023 proceeds.
But further improvement in the inflation picture isn't a certainty.
Go deeper