Biden's ban on Chinese AI investments will change venture capital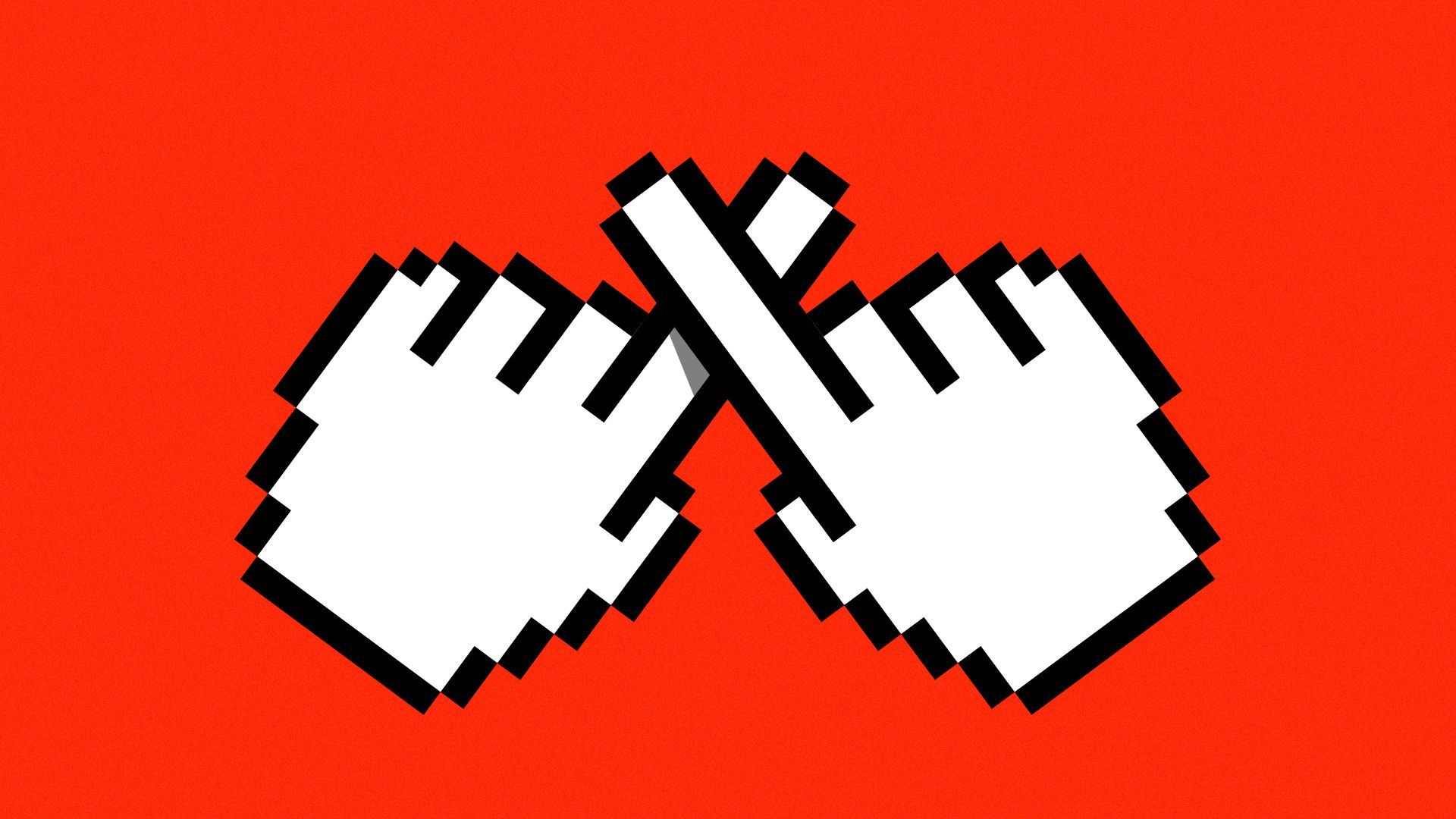 President Biden on Wednesday proposed an effective ban on U.S. venture capital and private equity investments into Chinese tech companies, via an executive order aimed at bolstering national security.
Why it matters: This is the end of unfettered globalization in venture capital and private equity.
Details: This is the so-called "reverse CFIUS" rule that's been expected since last year, and its implementation is subject to a comment period and rulemaking by the U.S. Treasury Department.
It would prevent U.S. individuals and institutions from making equity investments in Chinese companies involved in the development or production of artificial intelligence, quantum information technologies and semiconductors/microelectronics. Also blocked would be related M&A, greenfield and joint venture transactions.
There would be carveouts for passive public equity investments, including in exchange-traded funds, and for debt investments that aren't structured as convertible notes. Also exempted would be limited partner commitments into venture capital or private equity funds.
The rule would not be retroactive, although Treasury would want notification of deals agreed to since yesterday's announcement.
Behind the scenes: The White House justified its focus on private markets by arguing that VC/PE investors offer "intangible benefits" that are absent in most public equity deals, such making introductions and connecting various portfolio companies.
"The thing we're trying to prevent is not money going into China overall, because they have plenty of money," says a senior administration official.  "The thing they don't have is the know-how."
What to know: Yesterday's big rhetorical adjective was "narrow," in an effort to highlight how the administration continues to value cross-border investment.
But it's hard to see this as anything other than a blanket ban on U.S. investment in privately held Chinese tech companies, given that virtually all tech companies either are touting their AI efforts or soon will be.
It also could be interesting to see if some Chinese tech companies accelerate IPO plans in an effort to tap foreign investment (particularly if U.S. allies follow suit).
Look ahead: While many U.S. VC/PE firms had already slowed their investments in Chinese tech companies, there are still several for whom that strategy is central to both strategy and structure.
Expect to see more firm breakups, similar to what Sequoia Capital announced earlier this summer.
The bottom line: Carlyle Group co-founder David Rubenstein used to say that private equity, broadly defined, was "one of the the great exports of the United States." That may not be true for much longer.
Go deeper