Sixto Rodriguez, subject of "Searching for Sugar Man" documentary, dies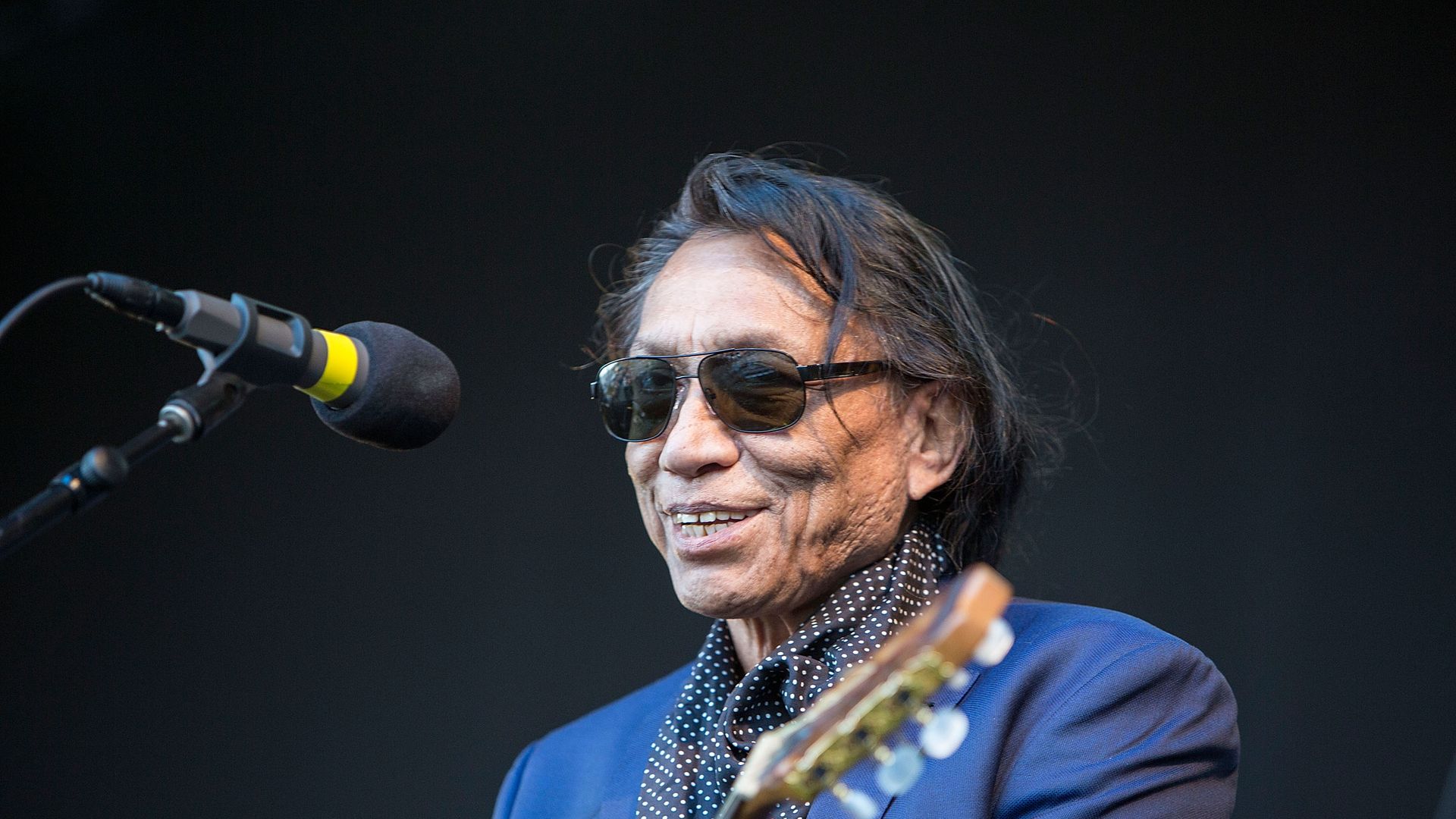 Sixto Rodriguez, an obscure musician in the U.S. who became a mysterious star and voice of protest under South Africa's Apartheid unbeknown to him, has died. He was 81.
Driving the news: His official website Sugarman.org announced his death Wednesday and his daughter, Regan, confirmed the death to the Detroit News.
He has been in declining health for years. He died following a short illness, his wife, Konny Rodriguez, 72, told The Associated Press.
"We extend our most heartfelt condolences to his daughters ― Sandra, Eva and Regan ― and to all his family," the post said
Details: Known simply as Rodriguez, the Mexican American songwriter was the subject of the 2012 Oscar-winning documentary, "Searching for Sugar Man."
The documentary showed how this unknown singer had been a legend in South Africa for decades among liberal white residents but no one there knew anything about him.
The film showed how South African fans went on a search for him after Apartheid fell and found him as a construction worker in Detroit who had given up his music dreams years in the 1970s.
He had no idea he had become an icon in South Africa.
Zoom out: "Searching for Sugar Man" written and directed by Malik Bendjelloul, won the Academy Award for Best Documentary Feature in 2013.
Rodriguez refused to go to the ceremony to not take away attention from Bendjelloul, who died by suicide the next year.
Between the lines: Rodriguez's folk style and lyrics about poverty and pain won acclaim once he was rediscovered following the film.
He later went on tour in South Africa and gain notoriety in the U.S. only to give most of his money away while continuing to live modestly in Detroit.
Go deeper