Black and poor people found less likely to access medication abortion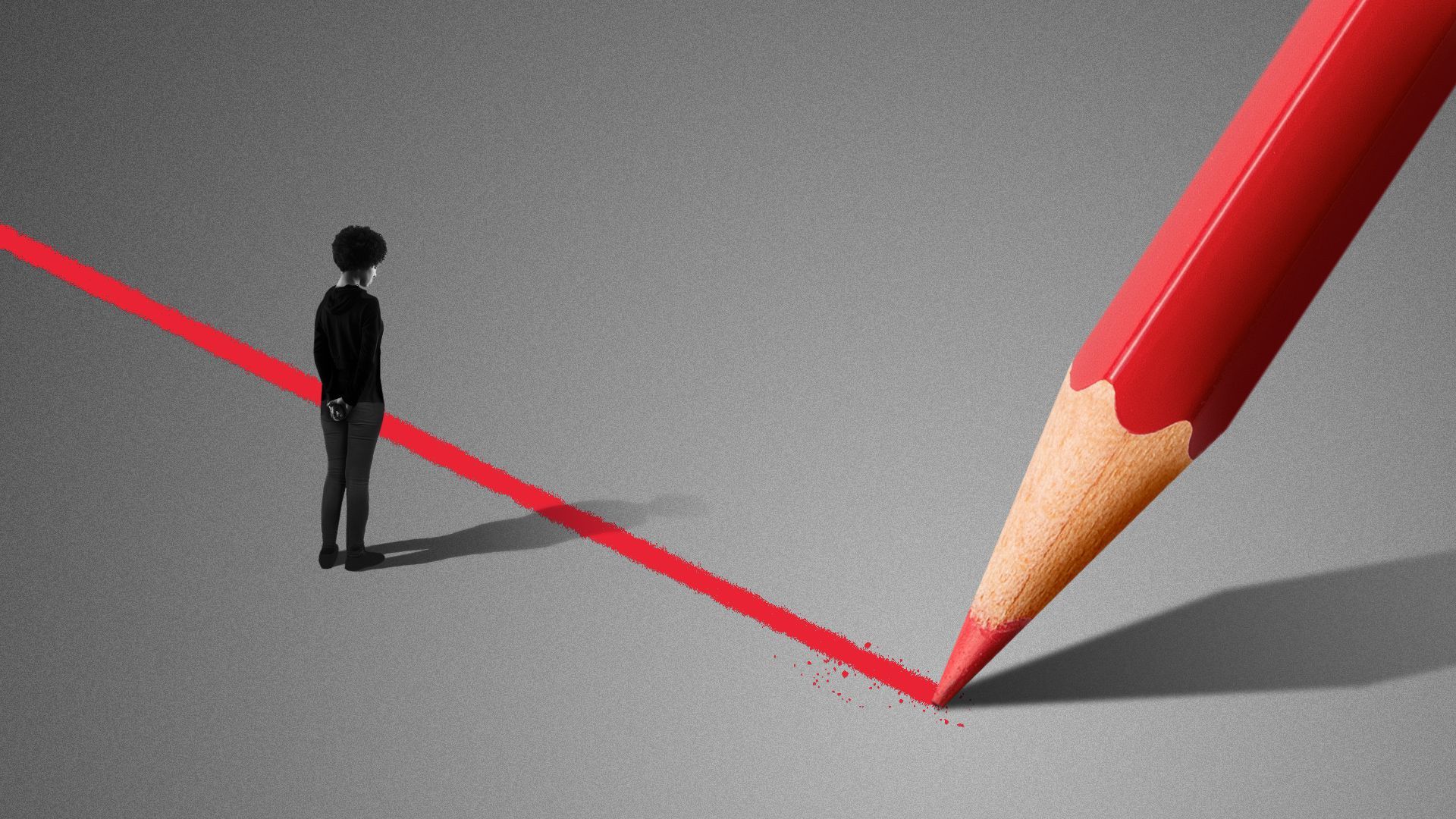 Black pregnant people and pregnant individuals below the poverty line are less likely to access medication abortion, according to surveys of more than 4,700 patients by the Guttmacher Institute.
Why it matters: It's evidence of how race and economic status can disadvantage some groups, especially in areas where medication abortion is the only option available.
21 states have moved to ban or restrict abortion following the Supreme Court's decision to overturn Roe v. Wade, putting added emphasis on medication abortion as a means to maintain access.
What they found: The survey, drawing on data from 43 clinics concentrated in the South and Midwest, found 57% of respondents were obtaining, or expected to obtain, a medication abortion, as opposed to a surgical one.
Medication abortion was higher among individuals aged 18–19 (64%), those who identified as Asian (69%) or white (65%).
It was least common among Black respondents (48%), individuals with family incomes below the poverty threshold (53%), and those using insurance (49%).
What they're saying: "It's important to recognize that people need access to the method of abortion that's most suitable to their lifestyle and preferences," said Rachel Jones, principal research scientist at Guttmacher, an abortion-rights organization.
Surgical abortion can be preferable to medication abortion — a process that can involve several days, including time for recovery and rest.
The survey found that people who reported having a prior abortion were more likely to have a procedure the second time around.
The bottom line: The demise of Roe v. Wade made access to abortion even more challenging for those living in the Midwest and the South, Jones said, noting that even in states where the procedure is legal, the cost of the procedure and travel remain significant barriers.
Go deeper