Former Pence legal aide: Trump's hold on GOP puts democracy "in grave peril"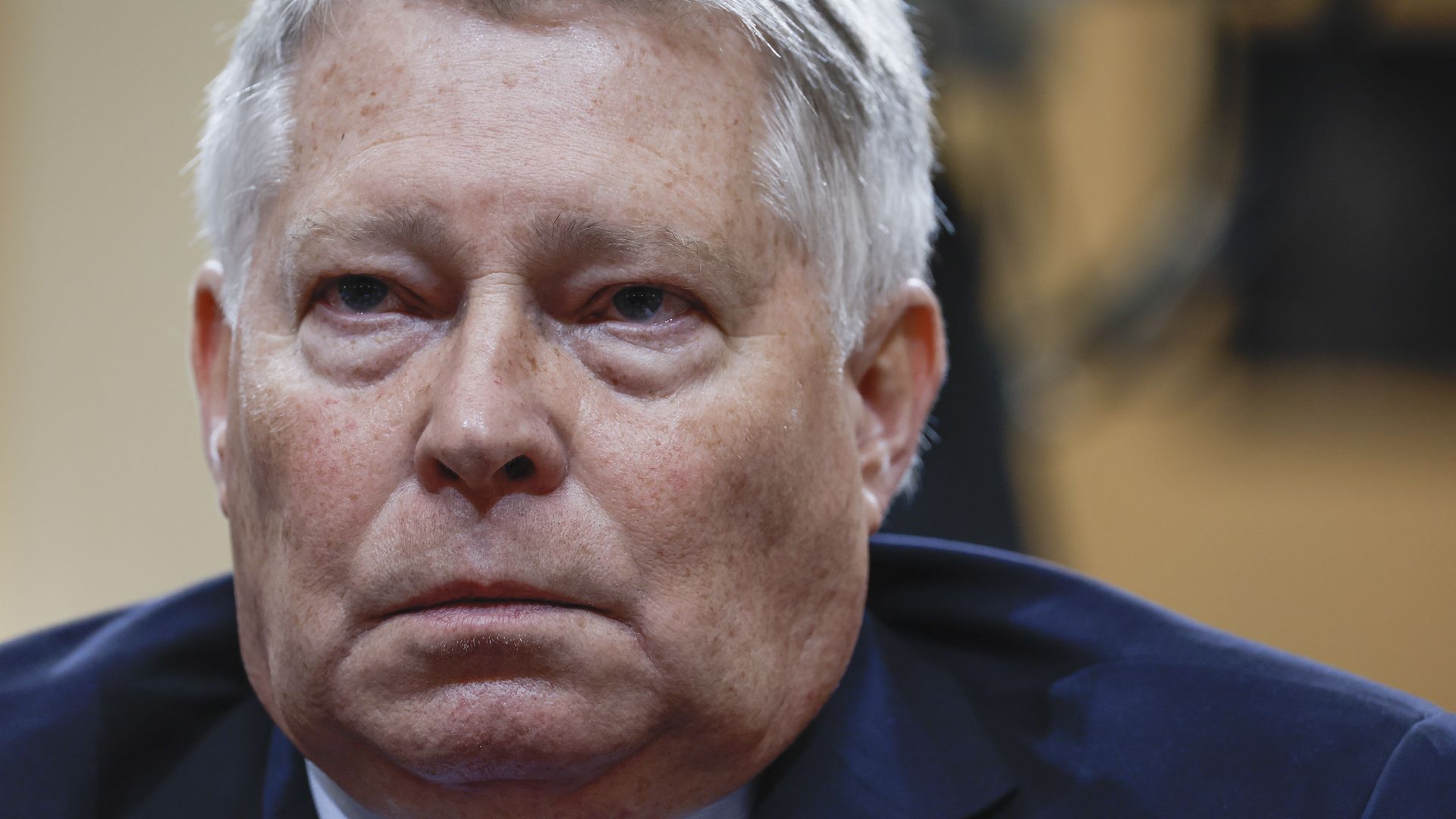 J. Michael Luttig, a former federal judge and legal adviser to former Vice President Mike Pence, said on Wednesday he believes former President Trump's hold on the Republican party puts democracy "in grave peril."
Why it matters: Trump remains the GOP frontrunner in the 2024 presidential election despite facing a potential fourth criminal indictment.
Trump has been indicted in special counsel Jack Smith's probes over alleged efforts to overturn the 2020 election and over his handling of classified documents after leaving the White House.
Driving the news: "American democracy simply cannot function without two equally healthy and equally strong political parties," Luttig said.
He went on to say that with Trump's vice on conservatives, there is "no Republican Party to counter the Democratic Party."
"Until or unless the Republican Party can pull itself together into a credible Republican Party, political party, then we simply don't have two competing parties in America," he added.
What they're saying: In an interview Sunday, Luttig said that Trump's and his supporters' claims surrounding his loss of the 2020 presidential election have "laid waste to Americans' confidence in their elections, in their democracy and in their institutions of law and democracy."
Flashback: Luttig testified in the Jan. 6 select committee's public hearings last year, and advised Pence that his only role was to "count the electoral college votes as they have been cast."
He said that if Pence had declared Trump the president in 2020, it would have been "the first constitutional crisis since the founding of the republic."
The bottom line: Luttig said he does not believe either the end of Trump's multiple trials or the election will end "the corrosion of American democracy."
"But were the former president to win this election, we would have little hope of saving American democracy in the...near future," he said.
Go deeper