U.S. taps cyber pros to develop AI cybersecurity tools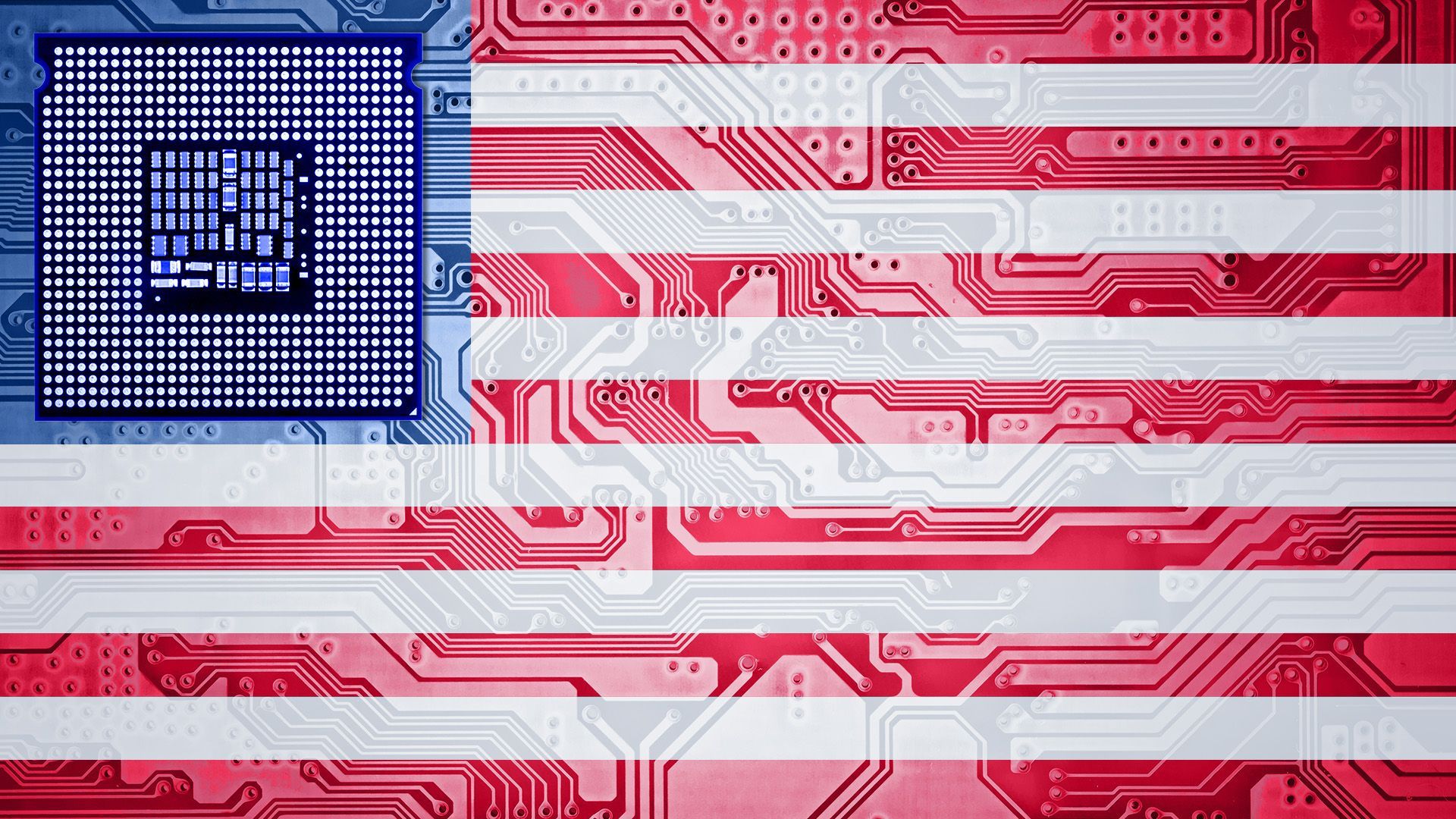 The Defense Department is putting up $18.5 million to encourage U.S. cybersecurity professionals to find novel ways to use artificial intelligence to safeguard the country's critical infrastructure and government systems.
Driving the news: The Defense Advanced Research Projects Agency (DARPA) kickstarted a two-year cybersecurity challenge at the Black Hat conference in Las Vegas Wednesday.
The challenge seeks projects that use AI to build cybersecurity tools.
Several AI companies, including Anthropic, Google, Microsoft and OpenAI, will make their models available to participants looking to win some of the $18.5 million reward pot.
Why it matters: The race is on for cyber defenders to tap AI to protect their systems faster than attackers trying to leverage AI in their campaigns.
DARPA and the Biden administration are hopeful this challenge will strengthen the slight edge defenders have right now.
How it works: DARPA's competition will run over the next two years with events taking place at the 2024 and 2025 DEF CON hacking conferences.
The competition, dubbed AIxCC, kicks off next spring when participants compete to qualify for the semi-final competition.
Semi-finals will take place at DEF CON 2024, and five finalists will compete at the 2025 conference. The top prize will be $4 million.
Each participant will spend each round building on the same idea for an AI-enabled system that can automatically detect and defend critical infrastructure from cyberattacks.
The big picture: U.S. critical infrastructure, including public utilities and government systems, has suffered a swath of high-profile cyberattacks in recent years.
Much of public infrastructure also struggles to keep up with cyber advances due to budget constraints and a lack of technical staff.
Between the lines: The AIxCC will ask prize winners to make their systems widely available to the public for free, Perri Adams, program manager at DARPA's Information Innovation Office, told reporters.
The intrigue: The federal government could possibly apply whatever open-source tools the prize winners produce to some of its own systems, depending on what's produced, a senior White House official told reporters.
What they're saying: "The recent gains in AI, when used responsibly, have remarkable potential for securing our code," Adams said ahead of the announcement.
"This challenge is an opportunity to apply some of our greatest technical resources to protecting Americans," she added.
What's next: DARPA is releasing more details about the AI challenge on its newly launched website.
Go deeper