New home trend: Spa-like showers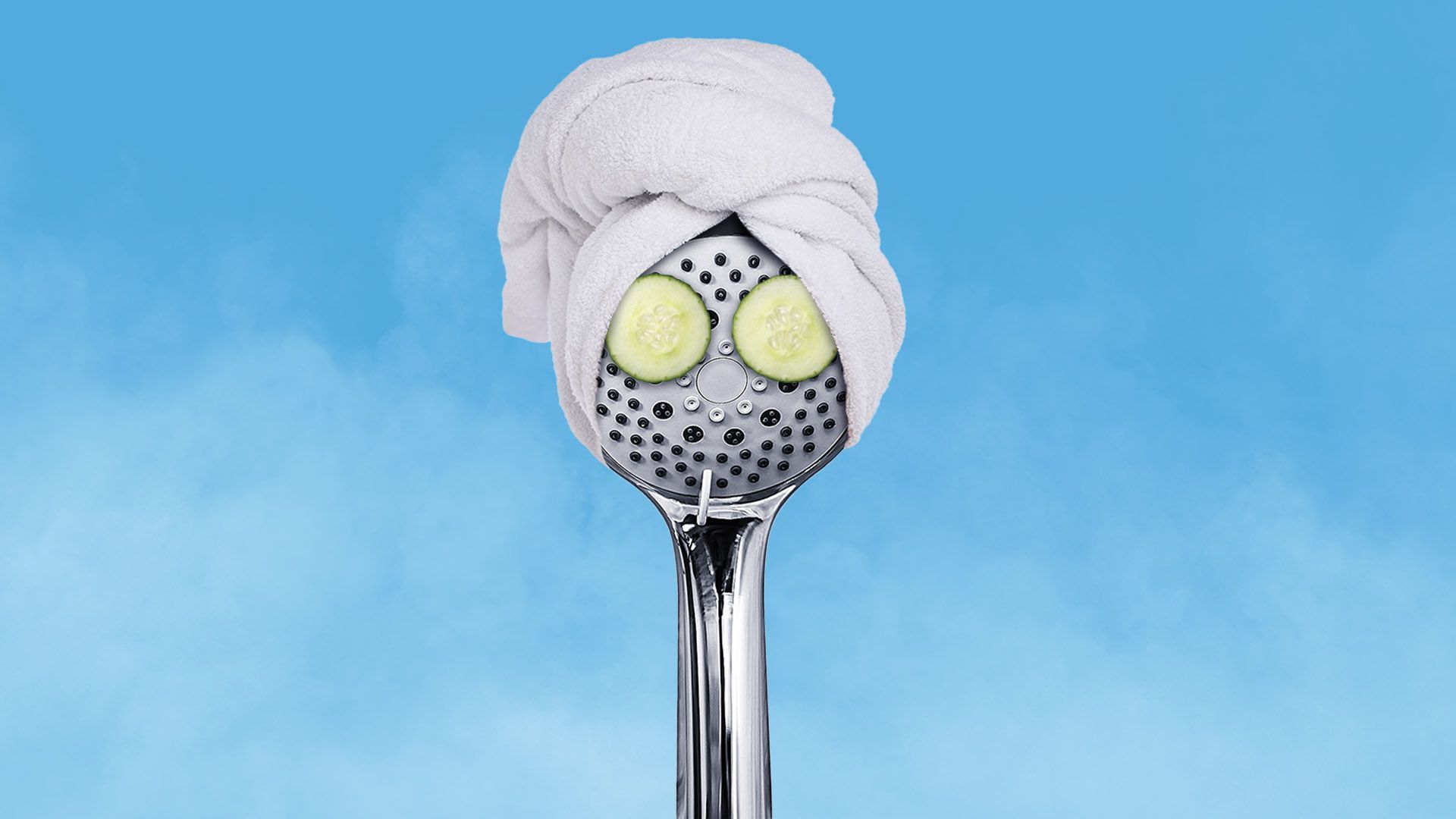 Restrooms are getting back to their original purpose: A place conducive for rest and relaxation.
Why it matters: Taking a therapeutic shower break could help you de-stress and reset your thinking.
What's happening: Many homeowners are enlarging their showers and installing spa-like upgrades in the name of wellness.
By the numbers: When removing a bathtub, 78% of U.S. homeowners enlarge the shower, according to a 2022 Houzz trend report.
And "larger walk-in showers" tops the list of desired bathroom features — with 60% of respondents interested — per a national survey by the American Institute of Architects.
3 in 4 homeowners incorporate premium bathroom features into their showers, per Houzz.
Among the bathroom updates: rainfall shower heads (52%), dual showers (19%), body sprayers (16%), thermostatic mixers (13%) and mood lighting (8%).
There are plenty of DIY ways to make your shower feel more spa-like. Jamie Gold, wellness design consultant and author, has suggestions that can cost next to nothing to several hundred dollars:
Add a water-resistant Bluetooth speaker.
Change your installed showerhead to a hand-held massaging one.
Plug in a towel warmer.
Install a motion sensor fan in the bathroom.
Having a mindful shower experience is about "deciding that that's a worry-free, gratitude-full space," says Jennifer Taitz, clinical psychologist and author of the forthcoming book "Stress Resets: How to Soothe Your Body and Mind in Minutes."
Taitz recommends using your shower time to focus on yourself and your senses. For example:
Pay attention to how the temperature of the water feels.
Take in the smell of your soap.
Notice how your body is holding you up.
Be grateful that you have running water.
Letting your mind wander while you rinse — as big ideas marinate — can also be good for your brain and lead to insightful shower thoughts, studies suggest.
The bottom line: Starting or ending your day with a relaxing shower is good for your well-being.
Go deeper