MakerDAO tries a new way to get stakeholders to vote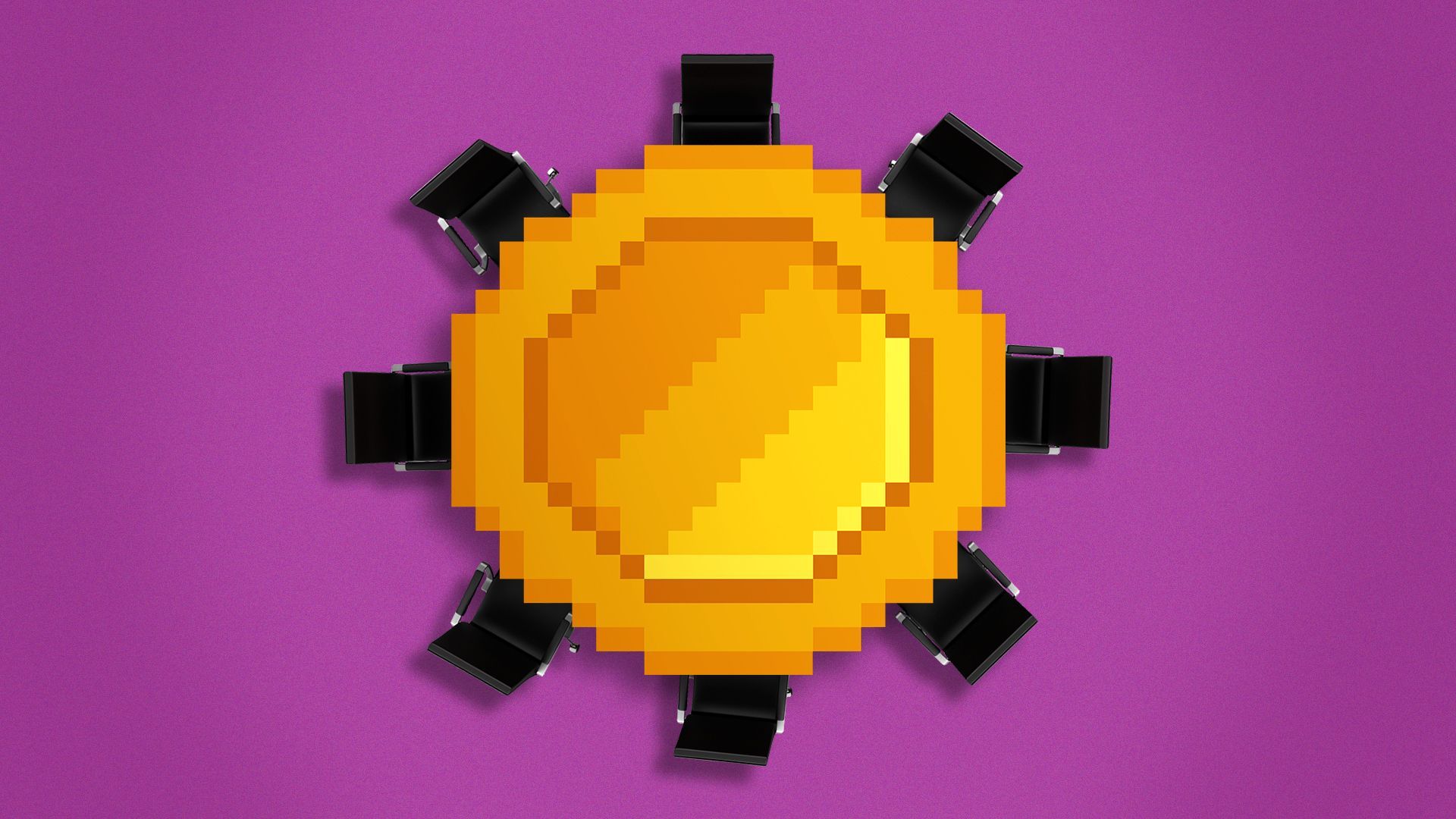 The problem with democracy is voting, and nothing illustrates that more clearly than the very democratic world of cryptocurrency.
Why it matters: Power to the people doesn't work if the people aren't interested in exercising that power.
In crypto (especially on the Ethereum blockchain), there's been a lot of enthusiasm on paper for DAOs (decentralized autonomous organizations). DAOs give everyone who holds an asset for a given project a vote.
The trouble is, hardly anyone votes on DAO decisions.
Driving the news: Rune Christensen, the founder of (probably) the oldest DAO, MakerDAO, wrote a giant thread about his long-brewing plan, called Endgame.
His objective is to improve its governance and increase voter participation but he also wants to make the DAO's governance a lighter lift for everyone.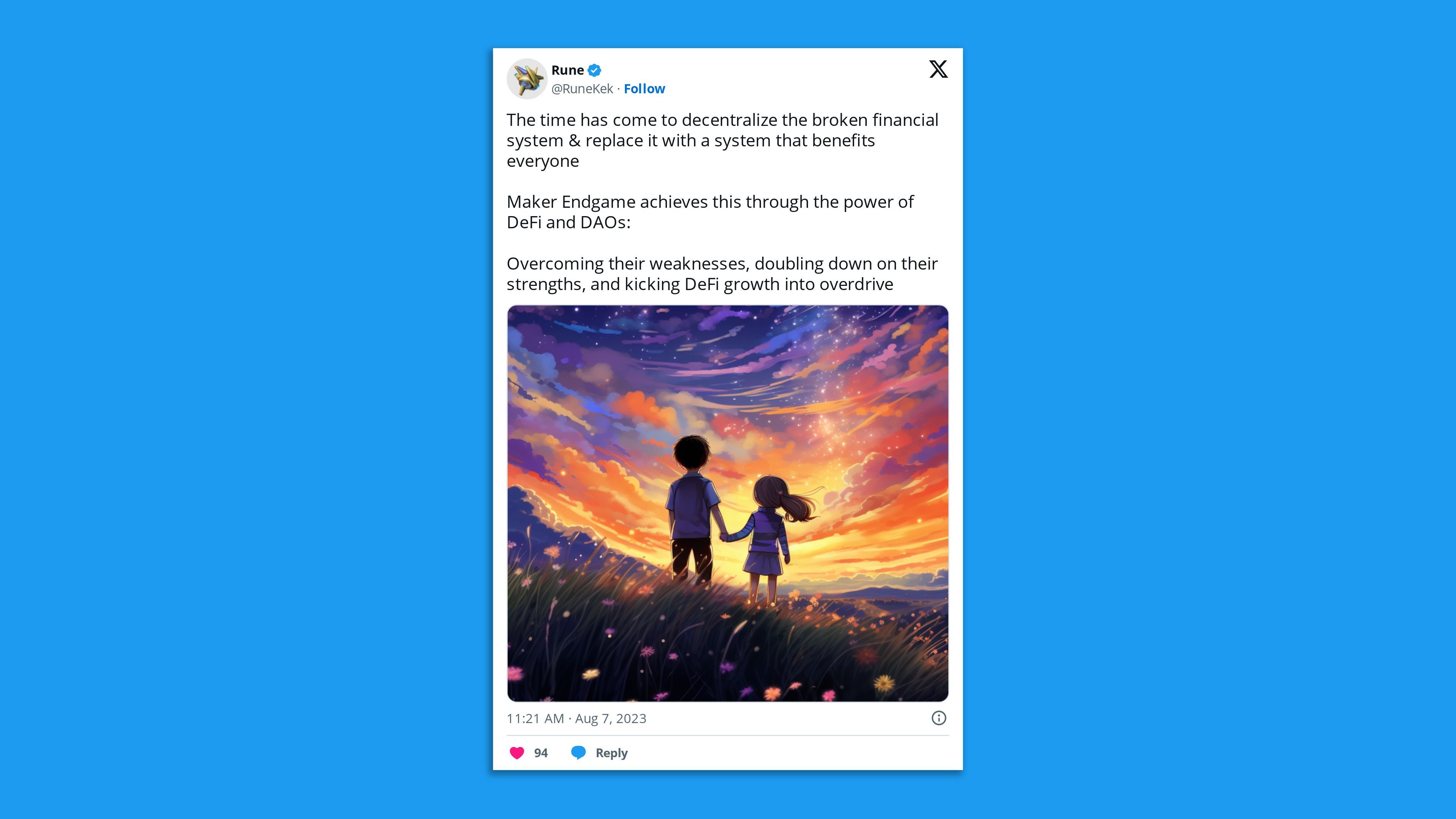 MakerDAO is in the news because it's running a promotional staking rate on its stablecoin, DAI. Folks that lock it up will earn an 8% return, for now.
In short: The goal of Endgame's revisions is to give the bulk of MakerDAO's investors just one vote per year.
That vote will determine parameters of governance, such as the budget for the organization and how much power different subunits have (also known as subDAOs).
To participate, investors will need to lock up their tokens, facing a hefty withdrawal fee for unlocking. In return, they will earn new tokens generated by the subDAOs.
These parameters are likely to get complicated, with loads of data that build up for the governance system to draw on and for decision-makers to look at. Christensen's solution to handling all that data: artificial intelligence.
Christensen calls all this "alignment engineering."
Quick take: If it sounds confusing, it can't be any worse than MakerDAO as it operates today.
Yes, but: There's another problem with governance that Christensen isn't addressing in any serious way: the dominance of founders.
Christensen, as the creator of MakerDAO, has a huge pile of its governance token, maker (MKR). His holdings are thought to be enough to sway most (if not all) of the controversial votes.
This is not an unusual situation.
And, also: The CFTC recently sued participants in one DAO's votes as a class, creating a new potential headache for investors who just think it's interesting to participate in stewarding projects they like.
The bottom line: Voter turnout is always hard, on-chain and off. That might be because most people don't want to take an active role in managing anything.
Go deeper