FTC drops antitrust lawsuit against ICE-Black Knight merger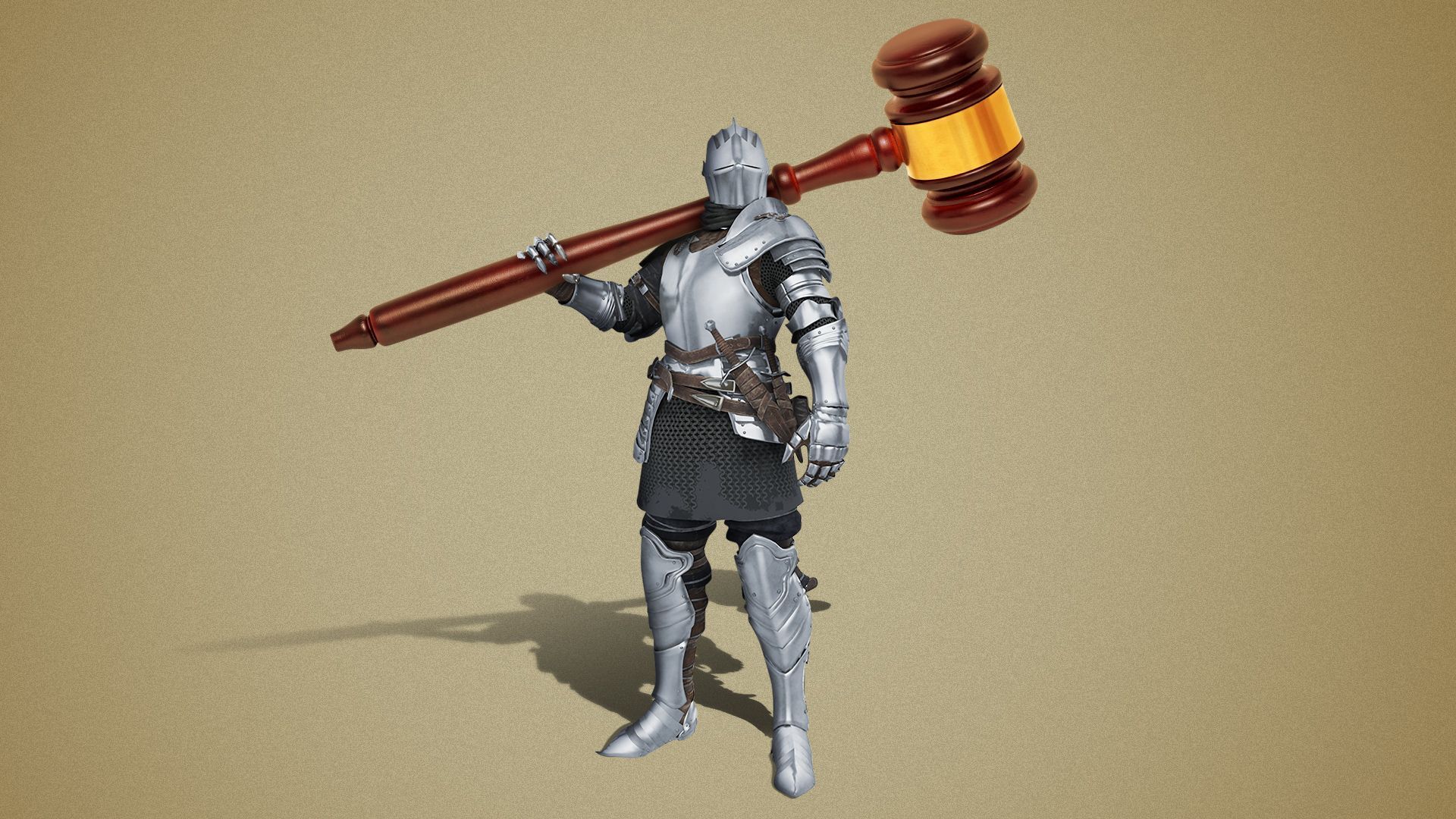 The Federal Trade Commission has withdrawn an antitrust lawsuit that sought to block Intercontinental Exchange from buying home mortgage software provider Black Knight.
Why it matters: FTC chair Lina Khan has regularly sought court over compromise, but might be changing her tactics after a series of legal losses.
Backstory: ICE, the Atlanta-based owner of the New York Stock Exchange, agreed in May 2022 to pay $13.1 billion, or $85 per share, for Jacksonville, Florida-based Black Knight.
The FTC sued the following March, arguing that the proposed merger would "drive up costs, reduce innovation, and reduce lenders' choices for tools necessary to generate and service mortgages."
At the time, ICE already already had agreed to sell Black Knight's Empower loan origination business, but the FTC didn't find that divestiture sufficient.
ICE and Black Knight also reduced the deal value to around $11.7 billion, or $75 per share.
Fast forward: Then, last month, ICE also agreed to sell Black Knight's Optimal Blue product pricing and eligibility engine for $700 million.
The buyer for both assets is Canada's Constellation Software, with the deals contingent on ICE completing its Black Knight deal.
Caveat: The two sides continue to negotiate, despite the FTC dropping its lawsuit, and the detente could dissipate if a final agreement isn't reached by Aug. 25.
Go deeper