Inside an interagency fight over a chemical tied to cancer risks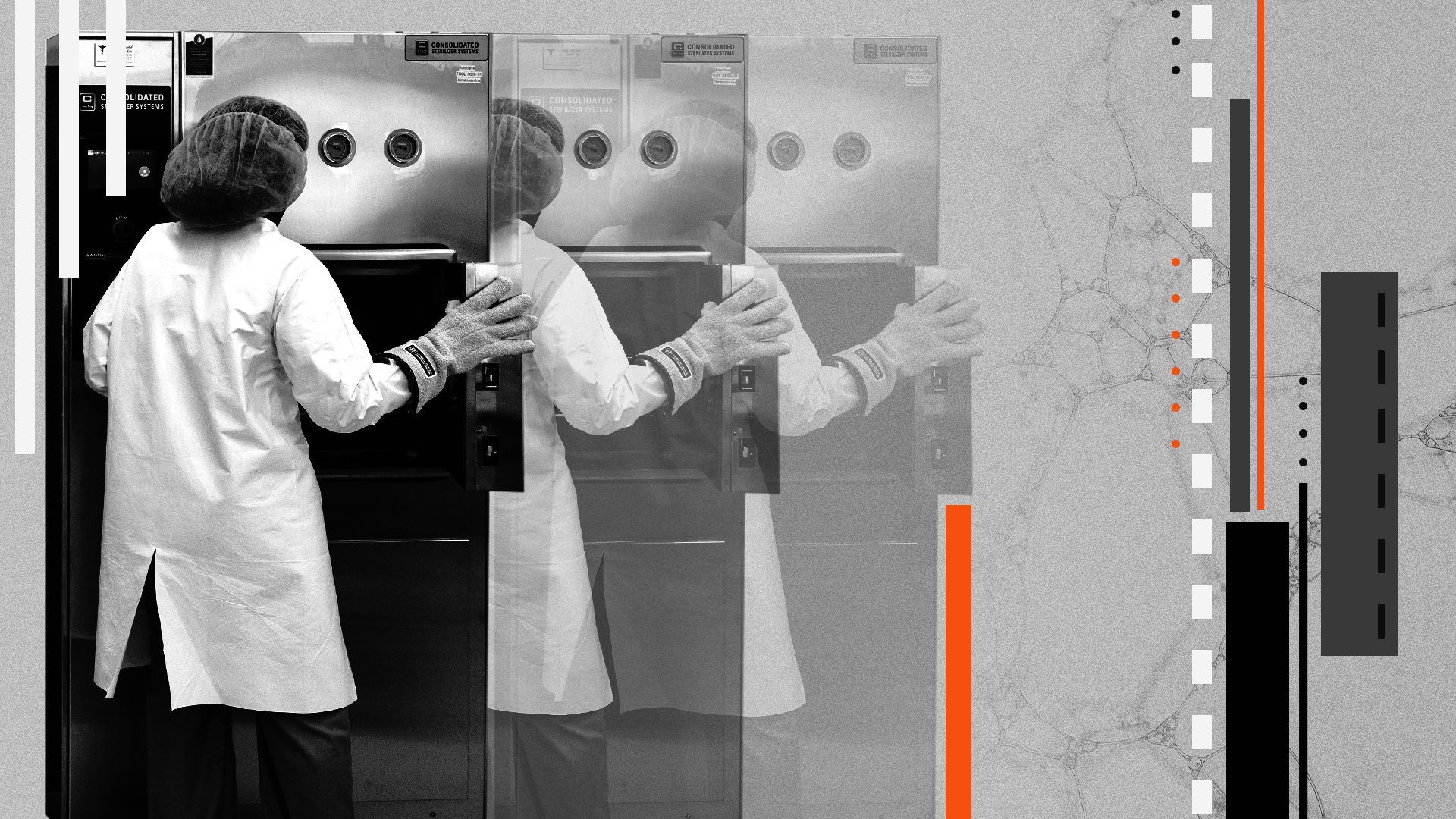 An effort to limit a likely carcinogenic chemical used for sterilizing medical devices is at the center of a dogfight in Washington, with potentially big tradeoffs for public health.
Why it matters: A chemical helping to keep Americans alive may also be making people who live near sterilization plants sick — but how quickly an acceptable alternative can take its place is sparking a high-stakes debate between powerful regulatory agencies.
The Food and Drug Administration and the Environmental Protection Agency agree that use of the chemical, ethylene oxide, should be limited, but the FDA is warning that the EPA risks disrupting the medical supply chain if it moves too quickly.
Driving the news: The EPA in April proposed new commercial standards for ethylene oxide, or EtO, including new emissions restrictions for sterilization facilities and chemical plants. EPA estimates its rules, which are not yet finalized, could cut EtO emissions from commercial sterilizing facilities by 80%.
EPA's proposal is based on risk assessments, including a 2016 report finding with "high" confidence that ethylene oxide is "carcinogenic to humans."
Like PFAS, this odorless gas has become the subject of many civil claims.
Yes, but: This chemical is pretty hard to get rid of right now. EtO has numerous uses, but crucially helps sterilize half of all medical devices in the U.S., according to the FDA. That's about 20 billion devices, including everything from syringes to surgical gowns to pacemakers.
FDA in April announced a pilot program to incentivize companies to find better ways to sterilize medical devices. It has also launched other smaller-scale initiatives to reduce EtO reliance, including one that has allowed some facilities to cut emissions as much as 35%, the agency said.
"While signs of innovation are promising, other methods of sterilization cannot currently replace the use of EtO for many devices," an FDA spokesperson said to Axios.
"We do have concerns" about the EPA proposal, FDA commissioner Robert Califf testified to Congress in May. "A sudden restriction would create substantial difficulty with critical medical devices. EPA is in the lead in this. We're working on it. There's an interagency process."
Between the lines: FDA and EPA don't typically have many reasons to talk to each other, which could play into their public disagreement over EtO rules, said Raymond James analyst Chris Meekins, a former emergency preparedness official at HHS.
"You don't see agencies openly criticize each other to that degree very often, and you definitely don't see it if they're having private ongoing discussions," Meekins said.
What EPA is saying: An EPA spokesperson said the agency is working with FDA on potential supply chain issues.
"EPA's goal is to lower cancer causing EtO exposure to workers and community members, while maintaining the integrity of the supply chain so that patients and providers have continued access to the sterile devices they need," the spokesperson told Axios.
Medical device makers, who also say they want to eventually move away from EtO, said the EPA is moving too aggressively in the absence of an EtO alternative.
They argue the EPA proposal overestimates the health risks of EtO by assuming maximum emissions levels over many years, while a medical device shortage could harm people immediately.
The intrigue: Congress has also jumped into the fight, with lawmakers from Illinois – home to a high-profile EtO exposure site — leading the charge.
"This is not a binary choice between making sure we have medical devices, medical products and clean air. We're able to do both," Rep. Brad Schneider (D-Ill.), who formed a bipartisan EtO taskforce in 2019, told Axios.
The other side: Some lawmakers are more sympathetic to FDA and industry concerns. House appropriators included language in the Interior-Environment bill that would restrict EPA from using funds to create new standards for EtO emissions until FDA certifies that the action won't cause a medical device shortage.
The big picture: Consumer and environmental advocates say industry should've been prepared for the EPA regulations, as advocates and officials have discussed limiting EtO for years. The rules provide more than enough time to come into compliance with new standards, proponents say.
Darya Minovi, a senior analyst at the Union of Concerned Scientists, is optimistic that FDA can find alternative sterilization methods.
"We should value the health of the people who live near these facilities a little bit more than our system has," Minovi said.
Of note: There's some debate about how EtO restrictions could actually affect medical device shortages. Illinois temporarily shut down a sterilization facility in 2019 over EtO emissions concerns, resulting in the shortage of one pediatric breathing tube — despite FDA's warning that the shutdown could cause shortages for 594 types of medical equipment.
A version of this story was published first on Axios Pro. Get news like this by subscribing.
Go deeper