How much non-fans pay for sports broadcasts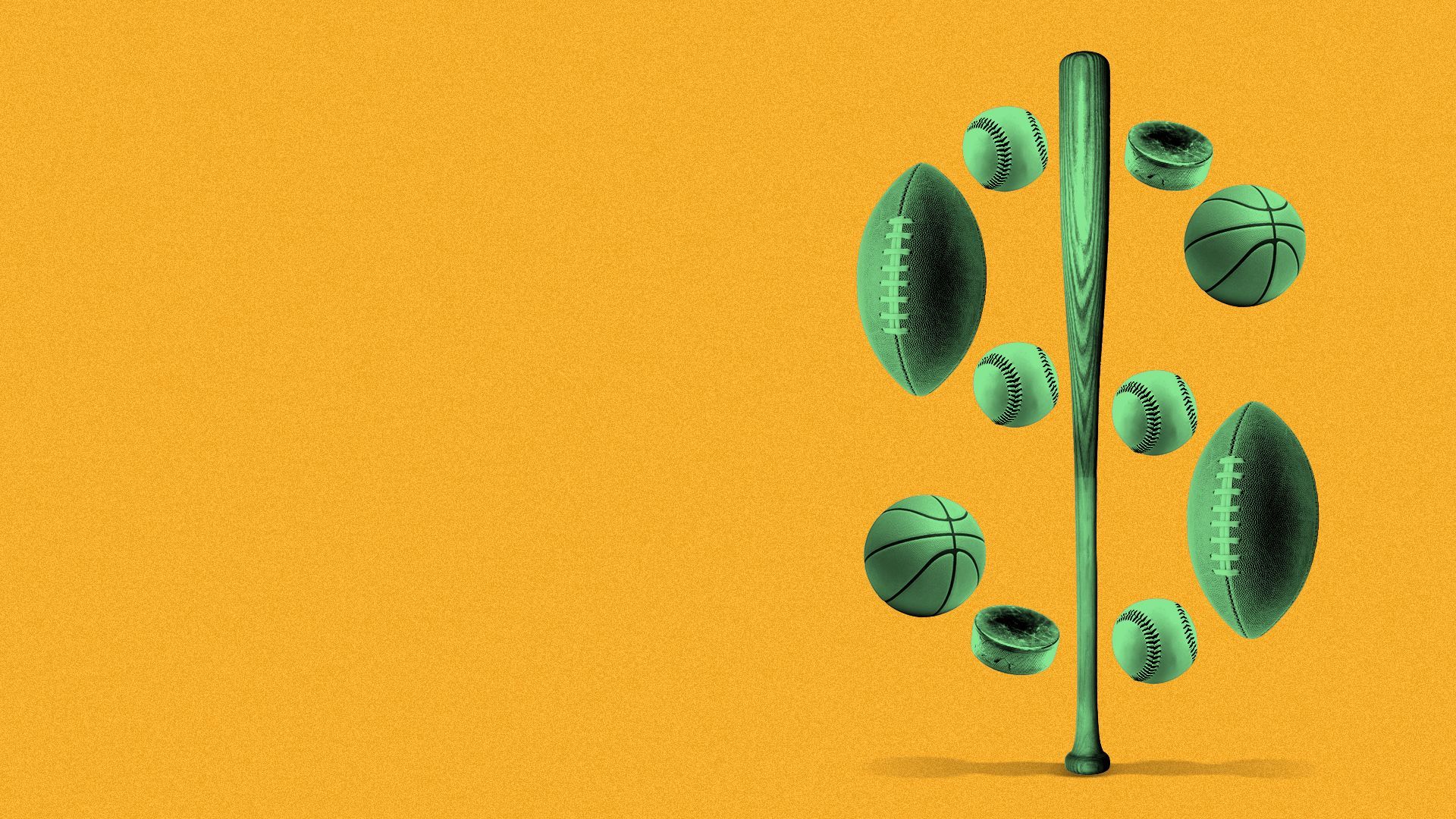 Sports franchises only ever seem to rise in value — as do the value of the contracts those teams give their players. Much of that money comes from fans, in one way or another. But a lot of it comes from non-fans, too.
Why it matters: If you're one of the large but dwindling band of Americans who still buys a cable bundle, then you almost certainly fall into one of two groups — people who watch sports, and people who don't.
If you're in the latter camp, then you are paying a lot of money for sports you don't watch.
How it works: Almost everybody with a cable bundle pays about $12 per month to Disney for the ESPN family of stations. But not everybody watches those stations.
If the stations were sold as their own separate bundle, they would have to charge somewhere between $40 and $50 per month just to keep revenue flat, per the NYT — one of the reasons why ESPN's economics are becoming fraught enough that its streaming-focused owner, Disney, is now considering selling off part of the unit.
In other words: Sports fans probably account for a minority of the billions of dollars generated annually by ESPN. The rest comes from people who might never watch sports but who pay for them anyway as part of their cable bundle.
By the numbers: ESPN has 74 million subscribers. At $12 per subscriber per month, that works out to $10.6 billion per year, most of which ends up going to sports leagues, and thence to owners and athletes.
If half of those revenues come from subscribers who never watch ESPN, then the sports world is receiving some $5 billion per year from non sports fans.
The bottom line: TV watchers have more choice than ever — and non sports fans can increasingly find what they need without paying for a cable bundle that includes ESPN. That's a large part of the reason why the number of cable subscribers is going to continue to decline.
Go deeper