Real-world encounters show us how "we are all reliant on each other," author says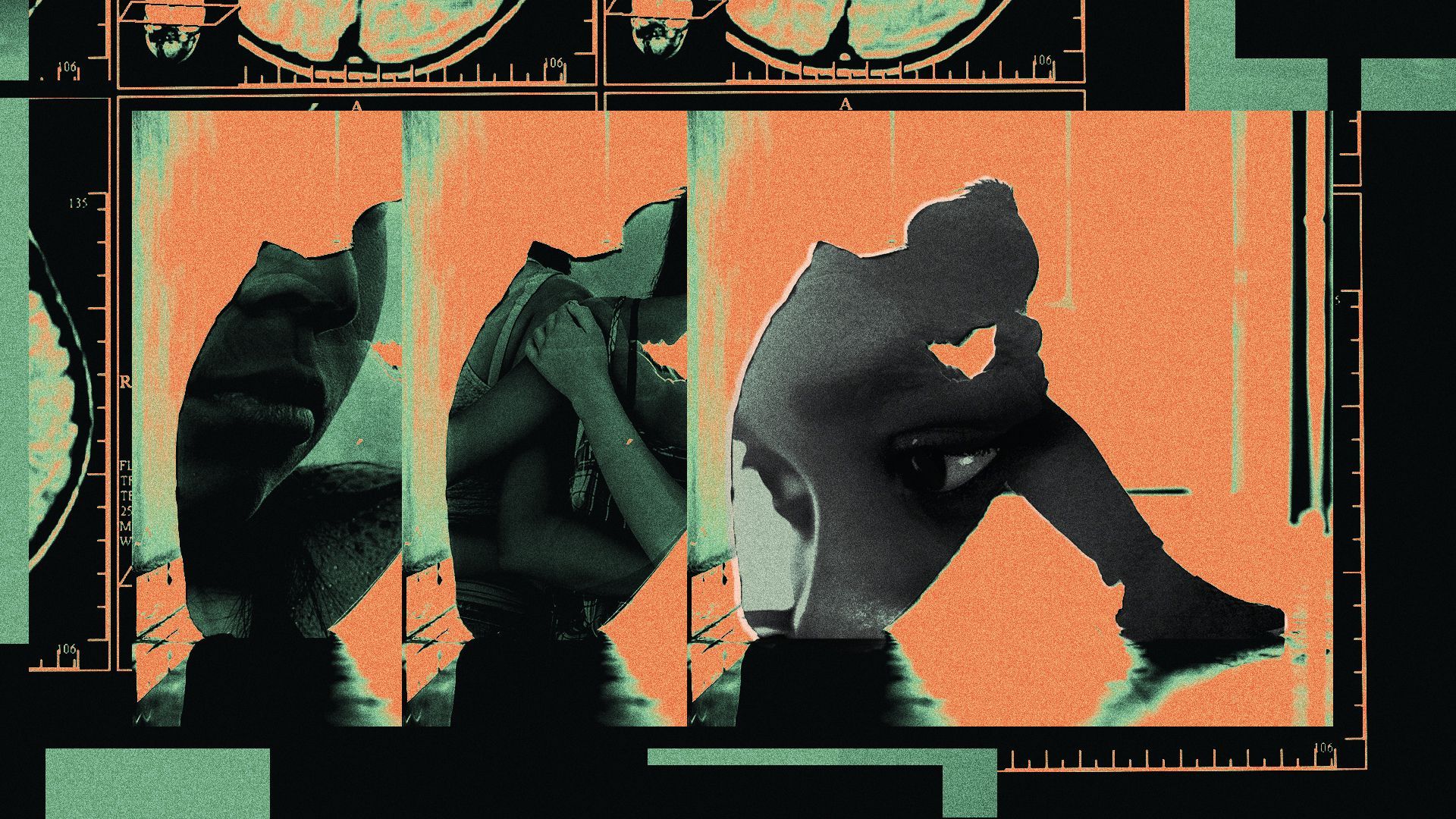 Working remotely, watching movies at home, texting instead of meeting up — all of it, while useful in many ways, contributes to a crisis of isolation that concerns author Andy Field.
Why it matters: At a time when a feeling of disconnectedness is prevalent for many Americans — whether due to the pandemic, social media, work trends or content streaming — it's easy to forget the power of encountering someone in real life.
What's happening: Field, an artist by trade, writes in his new book "Encounterism: The Neglected Joys of Being in Person" that we mustn't neglect gathering together with others.
Real-world encounters help us "recognize the degree to which we are all reliant on each other," Field tells Axios, "and the power that we have collectively to change things."
Be smart: Field isn't altogether opposed to people working from home, but he encourages remote workers to be intentional about leaving their abodes to see others.
"It perhaps gives you a chance to be more deeply rooted in your local community," he says.
This interview was condensed and edited lightly for clarity:
Nathan: First off, I should say I'm sorry that we can't have this conversation in person.
Field: [Laughs] I will fly the flag for telephone conversations over Zoom calls. It's not trying to pretend that we're together. We're just our voices. There's a sense in which we recognize the limitations of this exchange.
Nathan: How do you rate the utility of Zoom meetings in general?
Field: The fact that we are able to have these kinds of exchanges is amazing. But we're not in the same space.
Nathan: In the workplace, some people think we're losing something when we're not in person. Others say we can't go back. What do you think?
Field: I can see both sides. The thing about traveling into work is you increase your opportunity for encountering strangers and the opportunity for random encounters.
The experience of encountering someone who is unlike us gives us a reminder of a world outside of ourselves.
On the flip side, there's obviously great value that comes from being able to work [remotely]. Everyone has different needs.
Nathan: In the book you talk about the power of temporary community. Describe what that looks like.
Field: [For example], a bunch of people watching a movie. You're thrown together, experiencing the same thing at the same time.
That might involve the occasional shush or the occasional grumble. It might involve you laughing together. It might be that you're watching a scary movie, and everyone jumps and your fear connects you to other people.
Nathan: Right now we are seeing the smash success of "Barbie" and "Oppenheimer," and it just feels different than a streaming movie experience.
Field: Honestly I am so overjoyed about it. People of different ages, different backgrounds, different classes [come] together to watch these movies.
Nathan: I'm a big believer in the collective experience of going to a theater. It's just not the same to watch a movie at home.
Field: Yeah. When other people are laughing, you laugh more. You recognize yourself as part of a community of people.
Nathan: Not to lead the witness here, but do you think that the decline of in-person encounters is to blame for some of the discontent in society that everyone sort of can sense?
Field: Potentially it is. Empathy is a muscle.
Nathan: But also it's just easier to hate when you're online and can't see somebody.
Field: Yeah, absolutely.
Go deeper