Google hands more data control to users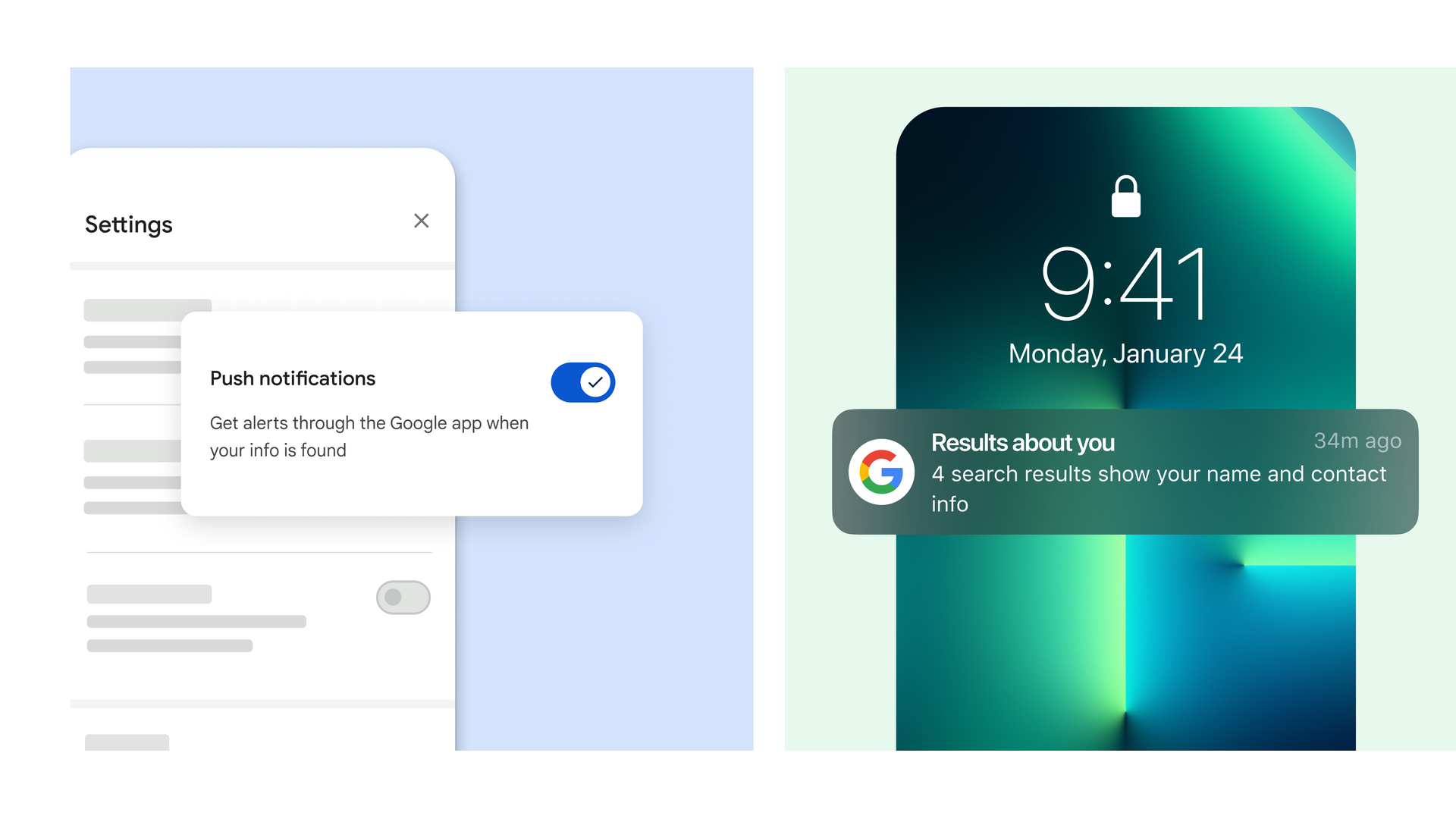 Google announced Thursday a suite of upgraded and simplified tools for users to remove personal data and images from search results, and to blur out explicit content while searching.
Google will now offer the option of notifying you of new search results that contain your personal phone number, home address or email, and make it easier to request removal of that data.
Explicit imagery will now automatically be blurred for all users of Google's SafeSearch tool, starting later this month.
Another new tool will enable people to remove any of their personal, explicit images that they no longer wish to be visible. Previously a user needed to assert the images were posted without consent.
Why it matters: The policies continue a slow but years-long policy shift among platforms to give their users more control of their data.
It's another sign of the influence of the EU's landmark privacy legislation. Google is essentially offering a version of the EU's "right to be forgotten," with a focus on personal and explicit information.
Yes, but: There's no word from yet from Google on whether users will be able to request removal of their information from AI training data.
The search result removal tools will initially be available only to U.S. users and in English.
What they're saying: "We know it's important to stay in control of your online experience," Danielle Romain, Google's vice president of trust, said in a blog post.
Go deeper