The case for paying to scrap polluting stuff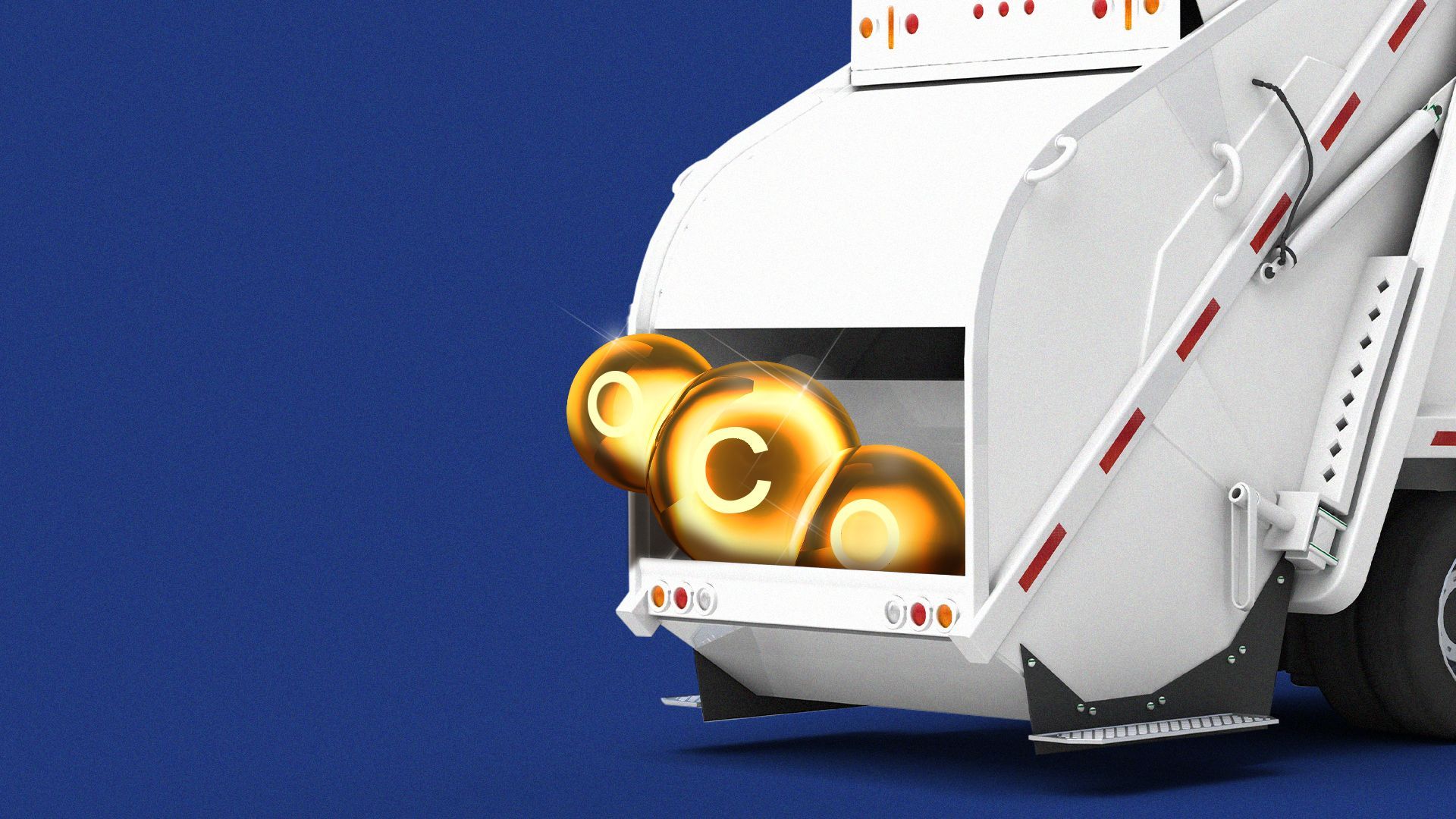 The Biden administration's climate law has big incentives for building and buying cleaner things, but a new paper says something's missing: More incentives for scrapping high-carbon infrastructure and equipment.
Why it matters: Existing laws and policies, including the new law, won't decarbonize the economy fast enough to meet U.S. emissions targets, a number of analysts conclude.
That's partly because lot of high-emitting equipment tends to last a very long time.
Driving the news: UC-Berkeley resource economist James Sallee compared policy options for speeding up ways to put high-emissions vehicles, appliances, power plants and more out to pasture.
"The demand for new, innovative products is inherently connected to capital turnover and retirement," his working paper states.
The intrigue: Sallee's work explores taxing emissions, taxing used capital goods, scrappage subsidies and mandates, among other measures.
He looks at the world as it is, analyzing efficiency (carbon taxes do nicely there), as well as political viability (bummer, carbon taxes).
He also delves into whether policies are economically progressive or regressive, and other conditions.
What he found: New retirement subsidies win the contest. They can "provide some efficiency benefits and achieve progressive outcomes, while benefiting from favorable political economy."
The bottom line: "For energy-consuming durable goods that produce pollution, the used stock will generally be the dominant factor governing emissions in a period, which makes attention to them critical," Sallee adds.
Go deeper