Affirmative action fight comes to Corporate America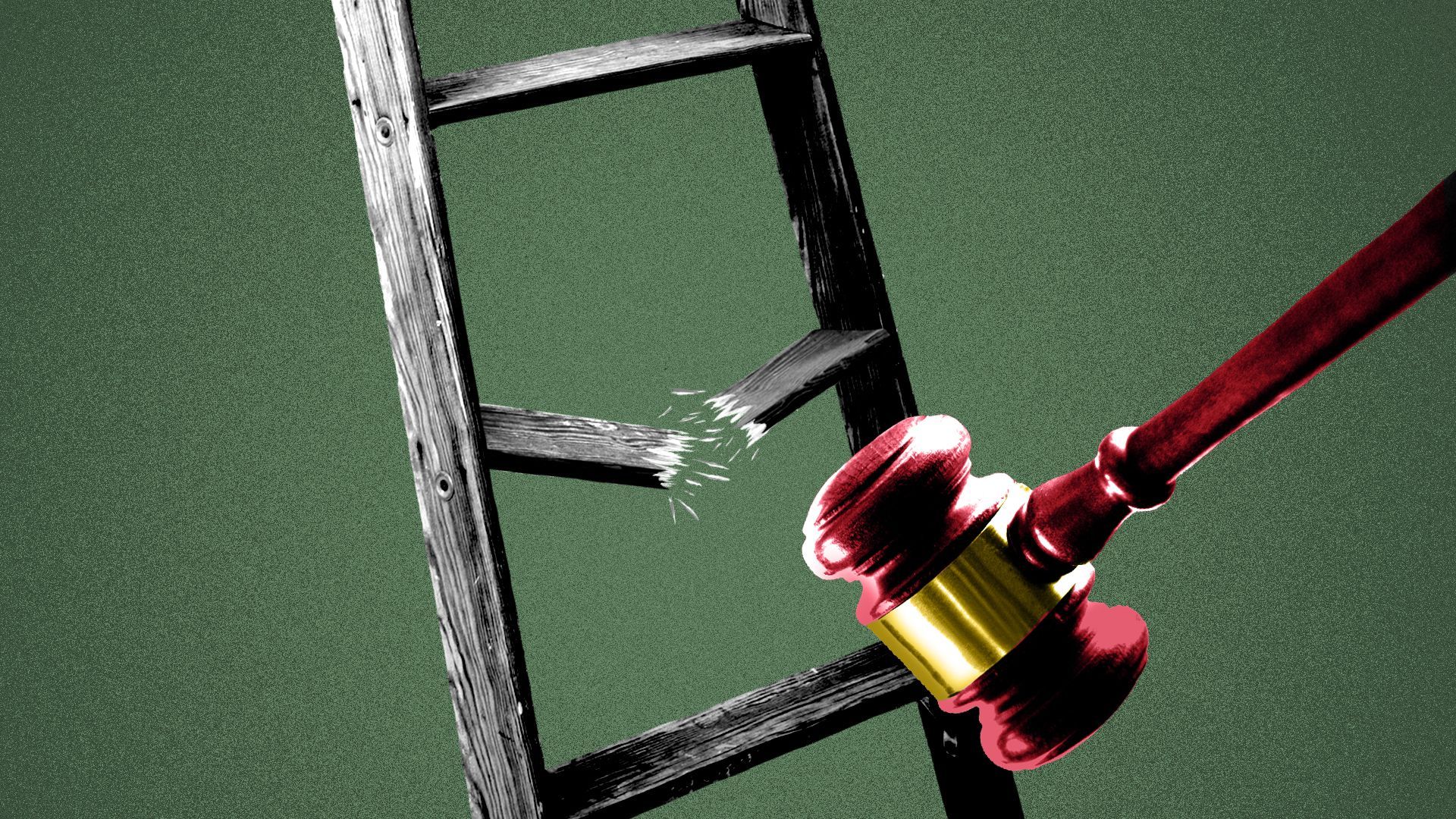 Fearless Fund, an Atlanta-based venture capital firm focused on startups led by women of color, is being sued by a group founded by Edward Blum, the man behind the recent Supreme Court case that struck down affirmative action in higher education.
Why it matters: This is the opening salvo in a new effort to challenge race-based policies in Corporate America, including within a venture capital market where Black founders last year raised just 1% of all funding.
Details: Fearless was co-founded in 2019 by three Black women, including actress Keshia Knight Pulliam (who no longer appears on the firm website), and had raised around $16 million for its second fund as of a recent SEC filing.
The lawsuit focuses on a grant program run by Fearless, which four times per year awards $20,000 to a startup owned by a Black woman entrepreneur.
Blum's group, which purports to represent business owners ineligible for the program based on their race, argues that the Fearless grant program is discriminatory. It requests just nominal damages, but an immediate end to a current application period and a "declaratory judgment" that the program violates part of the Civil Rights Act.
Fearless has not yet responded to the complaint, which was filed Wednesday in U.S. District Court in Atlanta.
The bottom line: There have been several efforts in recent years to shrink venture capital's racial funding gap, including funds dedicated to Black founders that soon could find themselves in legal limbo.
Read the lawsuit:
Go deeper