Uninsured rate hit record low in early 2023, CDC says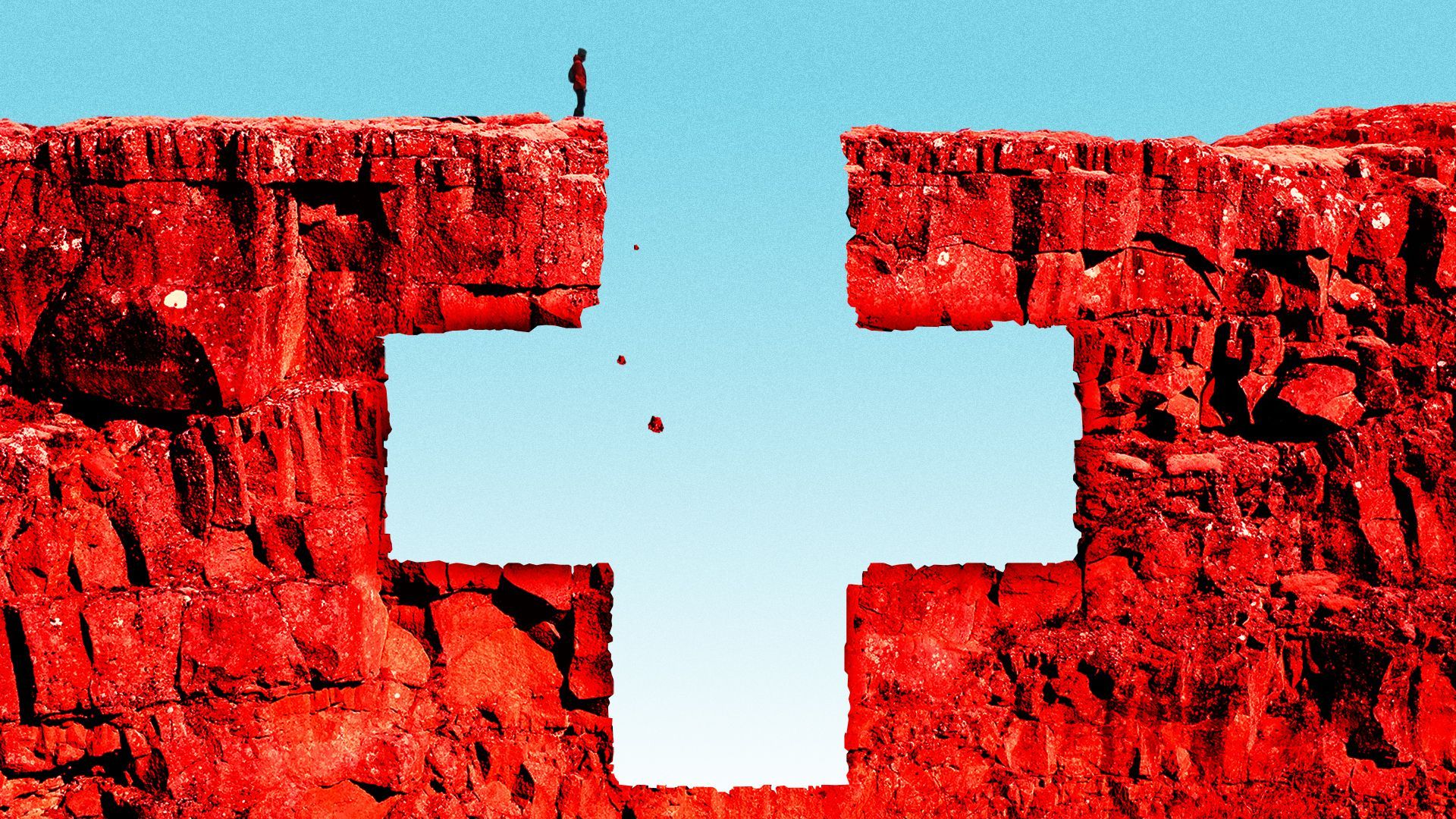 The uninsured rate hit an all-time low in early 2023 with just 7.7% of Americans without health coverage, new data from the CDC's National Center for Health Statistics show.
Yes, but: Medicaid disenrollments that accompanied the end of the COVID-19 public health emergency could quickly throw that trend in reverse.
Nearly 3.8 million Americans have been kicked off Medicaid rolls since states began redetermining eligibility in April, per KFF.
By the numbers: The number of uninsured adults kept falling even as the pandemic subsided. In the first quarter of 2022, 23.4 million Americans ages 18-64 were without coverage, and the number fell to 22 million in the corresponding period this year, per NCHS data.
Regionally, the South has the highest uninsured rates, at 16%.
Hispanic and multiracial individuals had the highest uninsured rates at the start of 2023, at 25% and 19%, respectively.
What's next: Centers for Medicare and Medicaid Services officials are monitoring states' processes for unwinding pandemic-era continuous coverage protections, and pressing state officials to go slow.
As of June, more than half a million people have been cut off Medicaid rolls due to administrative or procedural reasons, like insufficient documentation, officials told reporters last week.
Experts are concerned that those falling off Medicaid rolls won't find other coverage, especially in states without staffing or systems to help people who are eligible get Affordable Care Act coverage.
"Members living in states that have not expanded Medicaid under the Affordable Care Act could end up in the Medicaid coverage gap by having incomes that are too high to qualify for their state's Medicaid program but too low to qualify for marketplace insurance subsidies," said Leah Dewey, vice president at Cotiviti, an analytics company that works with payers.
Go deeper