Jamie Dimon loses his acquisition appetite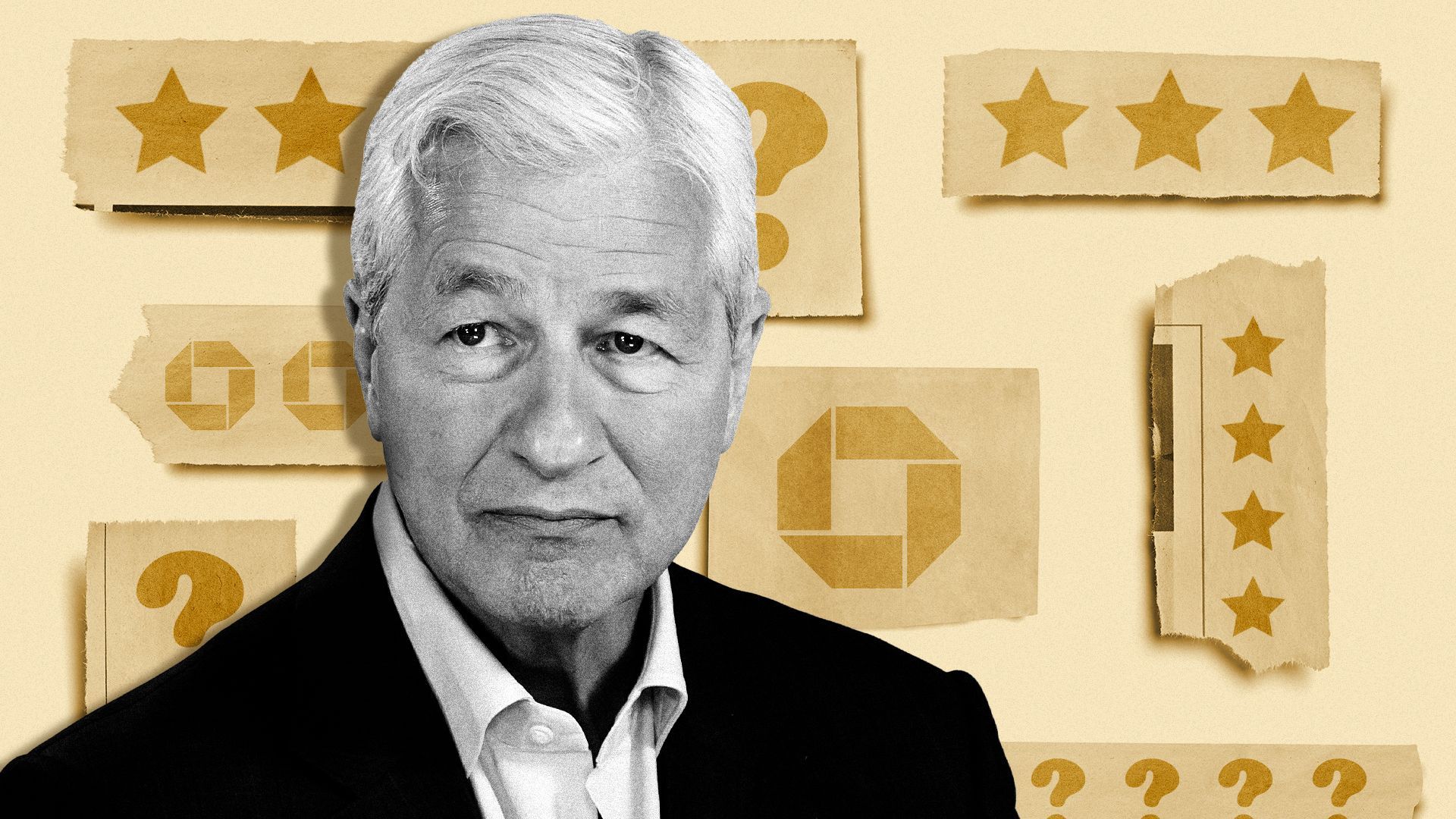 Jamie Dimon is done doing deals to grow America's largest bank.
Driving the news: Wall Street's longest-serving CEO on Wednesday told CNBC that JPMorgan Chase no longer has an appetite for acquisitions, in part because U.S. regulators "don't want big banks to do other deals to make them bigger."
Why it matters: JPMorgan is an obvious buyer when other banks go bust.
It briefly kicked tires on Silicon Valley Bank but didn't make a bid, per FDIC records.
Two months later it acquired First Republic for $10.6 billion and tons of downside protection. JPMorgan subsequently credited the deal with helping to spur record Q2 profits. Specifically, it reported that First Republic contributed $2.4 billion to quarterly net income — or almost all the gains in its corporate unit.
Caveat: None of this, of course, relates to JPMorgan's role in helping its clients do deals, as it's regularly among the world's most active M&A advisors.
Look ahead: This past spring's regional banking crisis feels like a distant memory, with the Fed having tempered its rate hike enthusiasm.
But the U.S. banking sector continues to be far more splintered than its peers in other Western countries, leaving it ripe for further consolidation. Were new mergers opportunities to arise, however, the industry's 800-pound gorilla plans to stay on the sidelines.
Go deeper