Crypto gets down to work in D.C.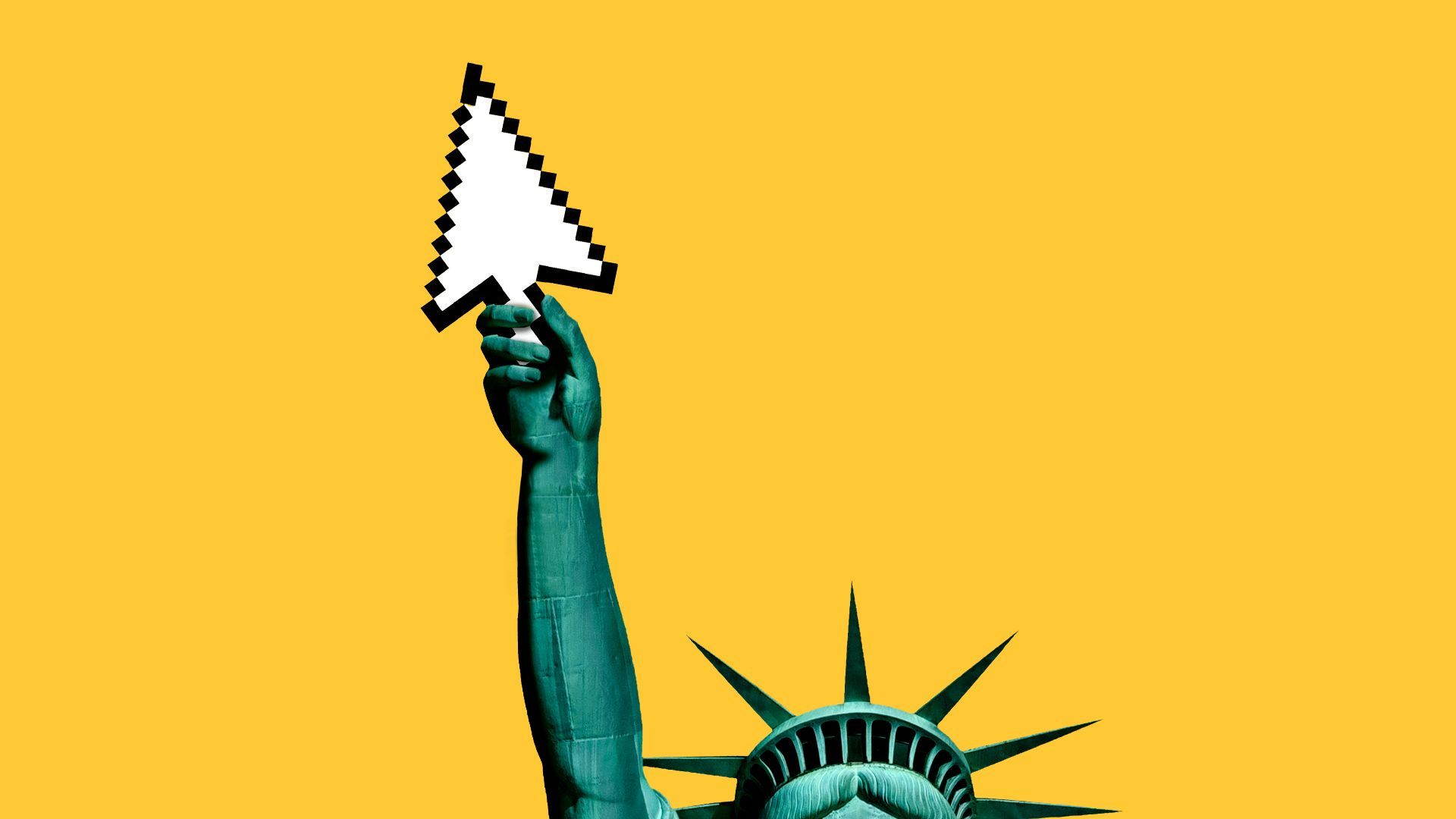 The serious people in crypto are building relationships in Washington.
Driving the news: New hire announcements for policy chiefs, corporate strategists, legal counsel and compliance directors have been coming in hot lately — folks who do facetime with government officials, regulators and policymakers.
That's a fresh army intent on moving the chains.
State of play: The industry scored a meaningful victory last week when House committees advanced crypto legislation, but there's a long road ahead before those bills become law.
And leaders with skin in the game want specific tweaks that stand to create fissures in crypto land.
Zoom in: Folks in D.C.-facing roles that work for protocols, crypto exchanges, stablecoin shops, custodians, venture capital firms and bitcoin mining operations who spoke with Axios broadly agreed on two things:
Advancing crypto legislation is everything.
And no one loves everything in draft legislation under discussion.
Catch up quick: Fit21 is the big market structure bill that would set the framework for crypto exchanges and token issuers to operate legally in the U.S.
Details: Developers in decentralized finance, or DeFi, said they want more details that address them.
"The absence of the specifics leaves an open question on what the regulators can do," said one such developer, who spoke to Axios on the condition of anonymity.
Between the lines: Different companies see parts of proposed policy still presenting risk to their respective bottom lines. So they'll have to decide whether to chase those near-term desires or keep a united front so that crypto can become part of the world's largest economy.
Context: That more crypto firms have their own internal advocate, or are hiring one, would suggest there's some penchant for the former. Though everyone Axios spoke with said laying a regulatory foundation was important, even if it wasn't "perfect."
Quick take: Serious people prioritize.
The intrigue: No one thinks it's in the bag, though there are some more sanguine about getting support from Democrats, who have generally held the crypto industry at arm's length in the wake of FTX's collapse.
"There are going to be aspects of digital asset regulation that are going to remain contentious," a D.C. veteran working for a crypto shop said.
What others are saying: "People are trying to hire and think they can internally get all the phone calls and get their priorities done because of their relationships," Eric Soufer, a partner at Tusk Strategies, said.
"There's no one who can pick up the phone on behalf of the industry and make things happen. Getting a meeting is one thing, advancing a bill to the later stages is another."
Go deeper