NIH launches clinical trials on long COVID treatments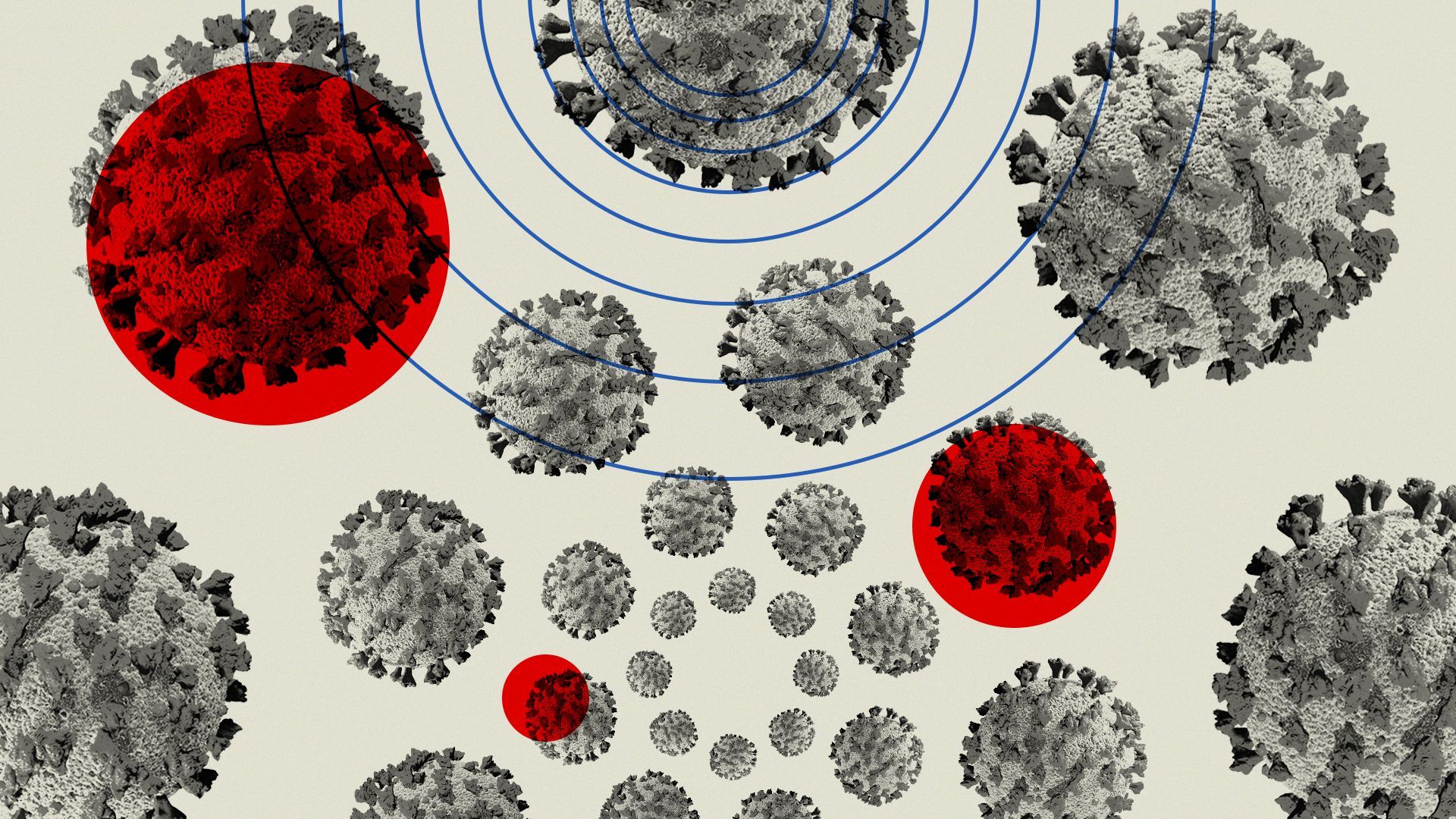 The National Institutes of Health is launching clinical trials to test four possible treatments for long COVID, including administering the antiviral Paxlovid over a longer course than is used for treating new infections.
Why it matters: The efforts announced Monday are part of the $1.15 billion RECOVER research initiative that seeks to define and study the long-term effects of the virus.
As many as 15% of all adults in the U.S. reported having had long COVID symptoms at some time, but researchers only this spring defined a dozen of the most distinct symptoms.
Details: The clinical trials will test the safety and effectiveness of treatments typically in groups of 100 to 300 patients.
There's no conclusive evidence that Paxlovid can improve the symptoms of patients with long COVID. Some experts have noted that long COVID manifests itself in different ways in different patients, meaning not everyone would necessarily benefit from the same treatment.
Researchers in a separate trial will examine whether a web-based brain training program called BrainHQ and other interventions can resolve some of the telltale cognitive issues that accompany the condition, like brain fog and memory problems.
Other trials will test whether drugs can help regulate sleep patterns in adults with long COVID or treat problems with the autonomic nervous system, which controls heart rate, breathing and the digestive system.
The Department of Health and Human Services is establishing an Office of Long COVID Research and Practice to oversee the response and coordination across the federal government.
What they're saying: "We know that when patients are suffering, we can never move fast enough," said acting NIH director Lawrence Tabak. "NIH is committed to a highly coordinated and scientifically rigorous approach to find treatments that will provide relief for the millions of people living with long COVID."
What's next: A fifth trial focusing on exercise intolerance and fatigue is under development. Officials said trials will continue to launch and enroll participants on a rolling basis.
Go deeper