Tick-related meat allergy has substantially risen in the U.S., study shows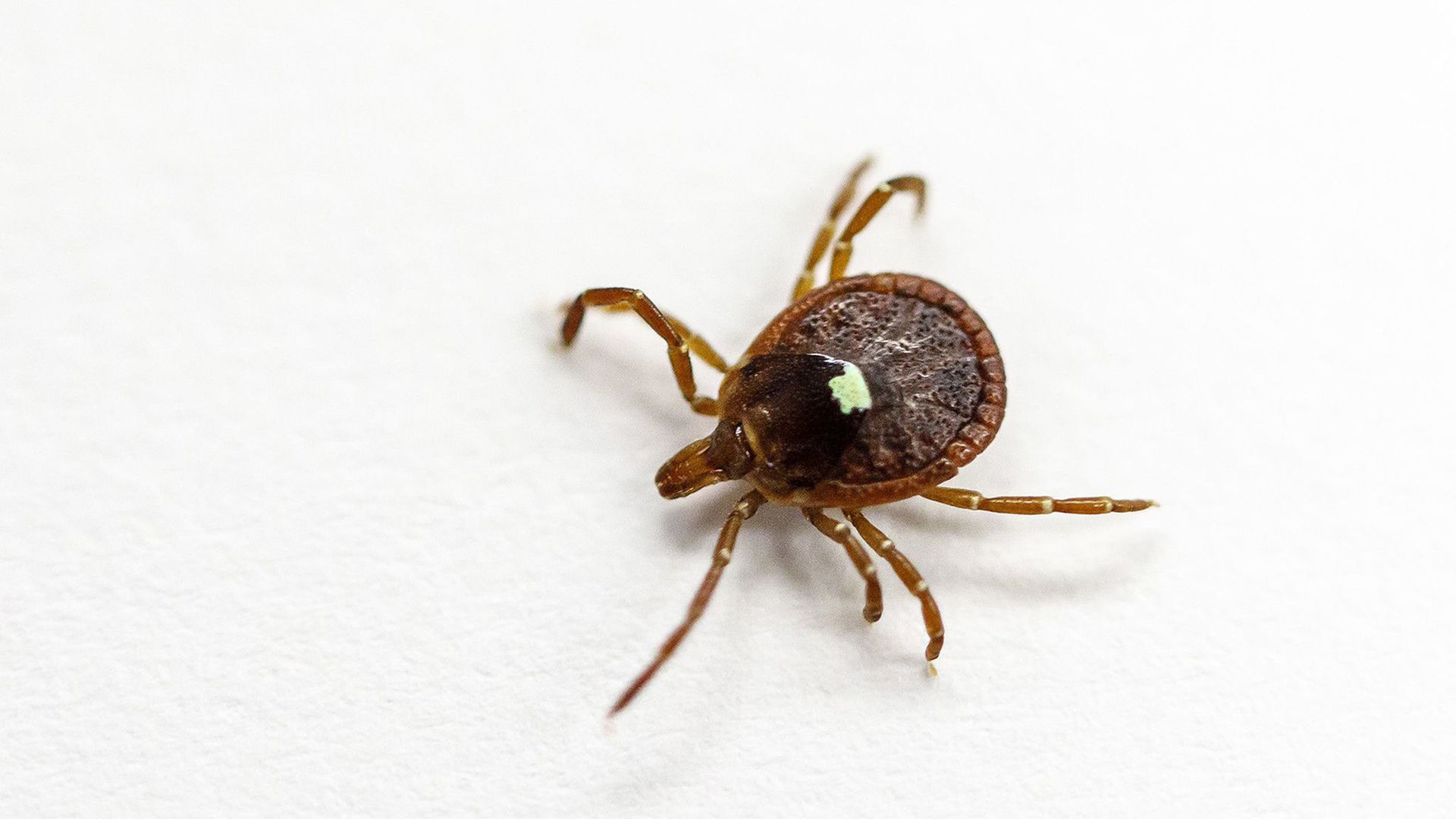 Some 450,000 people in the U.S. may unknowingly have a tick-borne condition that causes a red meat allergy, according to a Centers for Disease Control and Prevention study.
Driving the news: Since 2010, the number of suspected alpha-gal syndrome (AGS) cases in the U.S. has increased substantially, according to two new CDC studies published last week.
From 2017 to 2021, there were more than 90,000 suspected cases identified, with the number of new suspected cases increasing annually by about 15,000 per year.
Due to a lack of national surveillance, exact information on the geographic distribution and the total number of cases are largely unknown, per the CDC.
The big picture: The increase in cases may be due, in part, to the expanding geographic range of the lone star tick and the increasing number of tests performed for the condition, according to Ann Carpenter, a CDC Epidemic Intelligence Service Officer and primary author of one of the studies.
"Whether the increasing numbers of suspected AGS cases seen in this study are an indication of increased awareness, increasing emergence, or both remains unclear," she told Axios.
Meanwhile, 78% of health care providers who were surveyed had little or no knowledge of the condition, the study revealed.
Zoom in: Alpha-gal syndrome is a tick bite–associated allergic condition characterized by potentially life-threatening hypersensitivity to a component found in meat from mammals (pork, beef, rabbit, lamb, etc.) and affiliated products (like gelatin, cow's milk and some pharmaceuticals).
Symptoms typically occur 2-6 hours after people eat red meat or are exposed to other products containing alpha-gal, which is a sugar found in meat from mammals.
People who suffer from AGS may experience wide-ranging symptoms, including hives or itchy rash, nausea or vomiting, heartburn or indigestion, diarrhea, cough, shortness of breath, or difficulty breathing, drop in blood pressure, swelling of the lips, throat, tongue, or eye lids, dizziness or faintness, or severe stomach pain.
While people in all age groups can develop AGS, most cases have been reported in adults.
Zoom out: People suspected of being positive for the syndrome were predominantly in areas where the lone star tick is known to be established or reported, particularly throughout Arkansas, Kentucky, Missouri and Suffolk County, New York, the study found.
Yes, but clusters of cases were also identified in areas where there are no known populations of lone star ticks, such as Minnesota and Wisconsin.
Be smart: The best way to protect yourself from developing AGS is to prevent tick bites.
Use EPA-registered insect repellents, and after spending time outdoors, shower and check your body, clothing and gear for ticks, Carpenter said.
Go deeper