Destination weddings are booming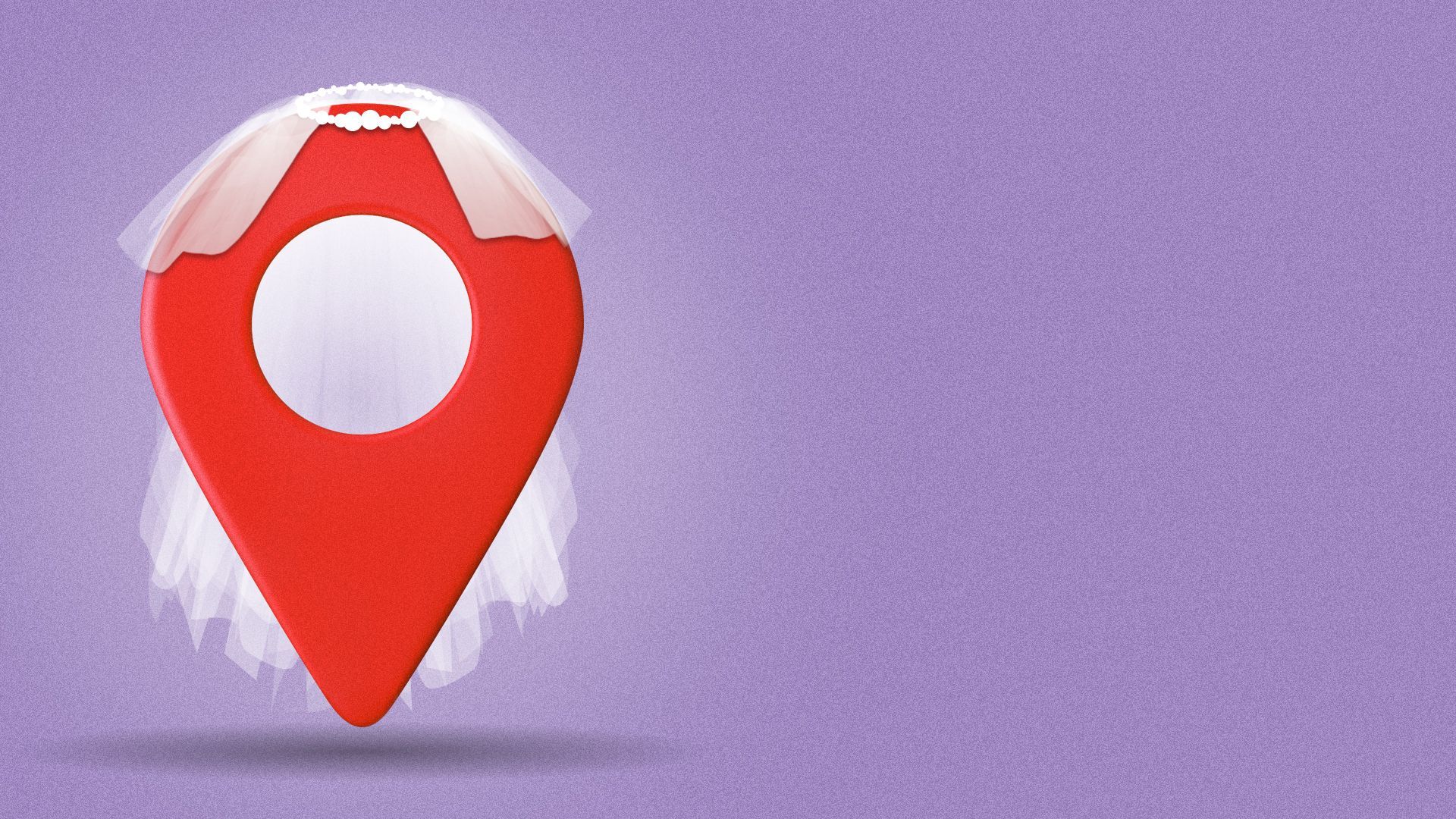 Destination weddings are booming, forcing guests to factor in travel costs before they RSVP.
By the numbers: The global destination wedding market grew from $21.31 billion in 2022 to $28.31 billion in 2023 — and it's expected to grow to $78.89 billion in 2027, according to data from the Destination Wedding Global Market Report 2023.
Last year, 18% of couples hosted a destination wedding, according to a survey by The Knot, a wedding planning website.
"While the majority of 2023 couples are getting married close to where they live now, or in their hometown, destination weddings are making a post-pandemic comeback," Emily Forrest, head of communications at wedding website Zola, told Axios.
Mexico is the most popular location for international destination weddings this year, according to The Knot, followed by countries in Europe, islands in the Caribbean and Costa Rica.
The intrigue: Couples are opting for destination weddings because they want their celebration to feel unique, and it's never been easier to book vendors remotely.
Couples today also "don't necessarily feel beholden to get married where their parents got married or in the same type of venue," Forrest said.
Plus, couples are getting married later in life than ever before, making it more likely that they've spent time traveling together. They're choosing a location that feels special to their relationship — whether it's near or far from home, Forrest said.
"Post-pandemic, couples feel less pressured to have larger guest count weddings and are more prone to planning celebrations they want versus ones that are standard and common," Christine Zohrabians, designer and planner at Fancy That! Events, explained.
Yes, but: While the average cost of a wedding in the U.S. is about $30,000, the average spend for a destination celebration is higher, at $35,600, despite guests lists often being smaller.
Go deeper