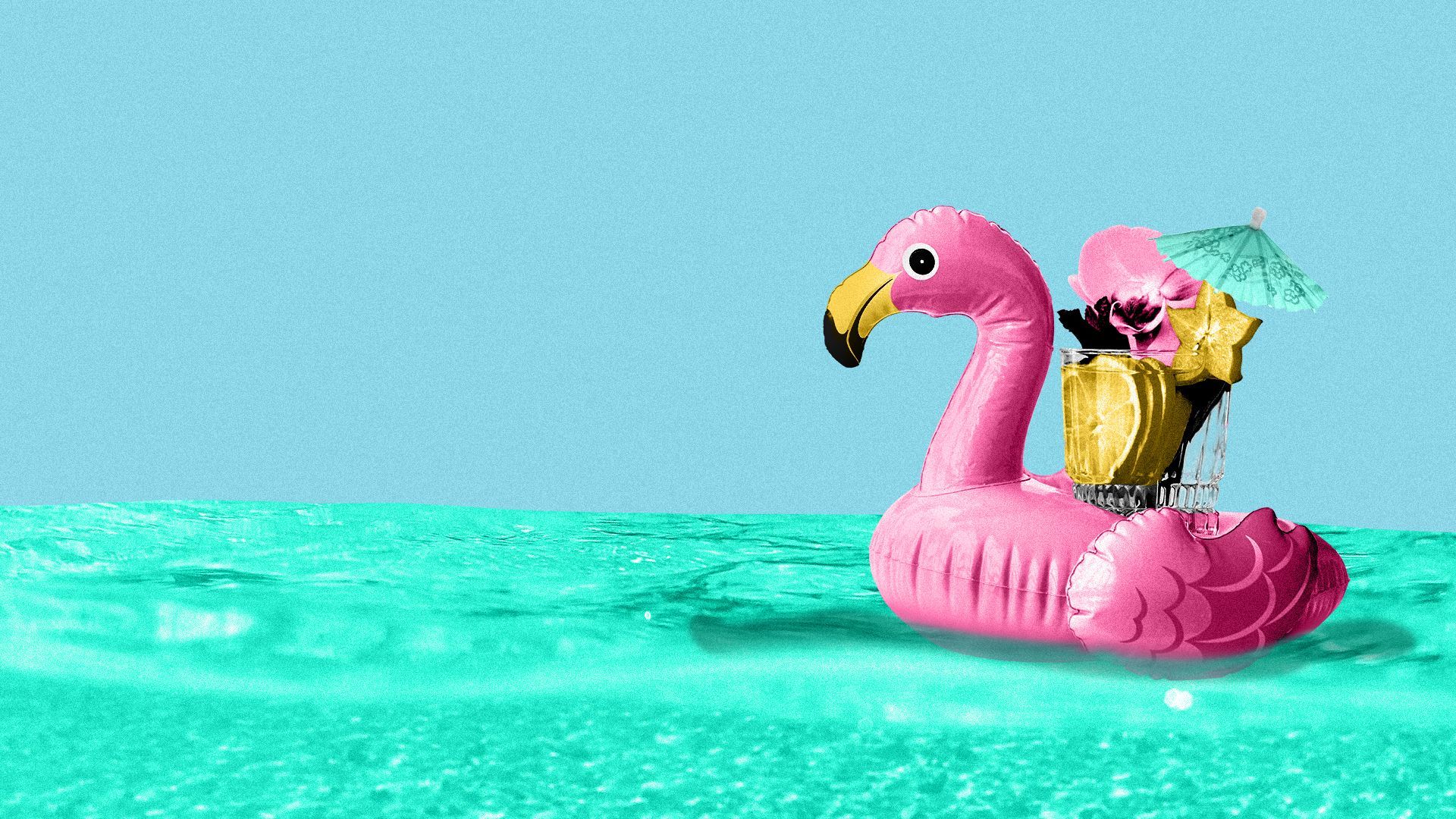 Dominating social media feeds, the mocktail is seemingly everywhere this summer.
Why it matters: The nonalcoholic beverage sector is expanding rapidly as alcohol consumption declines — a trend driven by Gen Z and millennials.
Mocktails aren't new, but their popularity has soared over the past five years, according to research from NielsenIQ.
What's happening: The rise of wellness culture and the decreased interest in alcohol have led to the growth of nonalcoholic drinks — even for people who aren't sober.
Athletic Brewing, a nonalcoholic brewery, saw a more than 13,000% increase in revenue from its launch in 2018 to 2021, brewing 875 barrels in year one compared to 170,000 in 2022.
Ritual Zero Proof, a nonalcoholic spirits brand, says its drinks come with the burn reminiscent of alcohol.
"It's revolutionizing the drink of the summer," says Marcus Sakey, co-founder of Ritual Beverage Co.
What they're saying: "It's taking off," said Paul Webb, head bartender at Nocturne in Denver, Colorado.
"Back in the day, a nonalcoholic, or a mocktail, was a bunch of juices thrown together. … With these brands, it's really allowed us to get creative," he said.
Yes, but: Nonalcoholic beverages still make up a low percentage of overall alcohol sales — only 0.47% of all alcohol sales from October 2021 to October 2022.
By the numbers: Low percentage of sales doesn't mean low interest or small amounts of money.
On TikTok, the hashtag #mocktails has over 1 billion views.
From August 2021 to August 2022, total dollar sales of these drinks was $395 million, according to Nielsen.
The bottom line: Mocktails and other alcohol alternatives are more than a passing fad. The sector is expected to grow to $30 billion in 2025, according to Global Market Insights.
Go deeper