Communicator Spotlight: Janice Kapner, T-Mobile's chief communications and corporate responsibility officer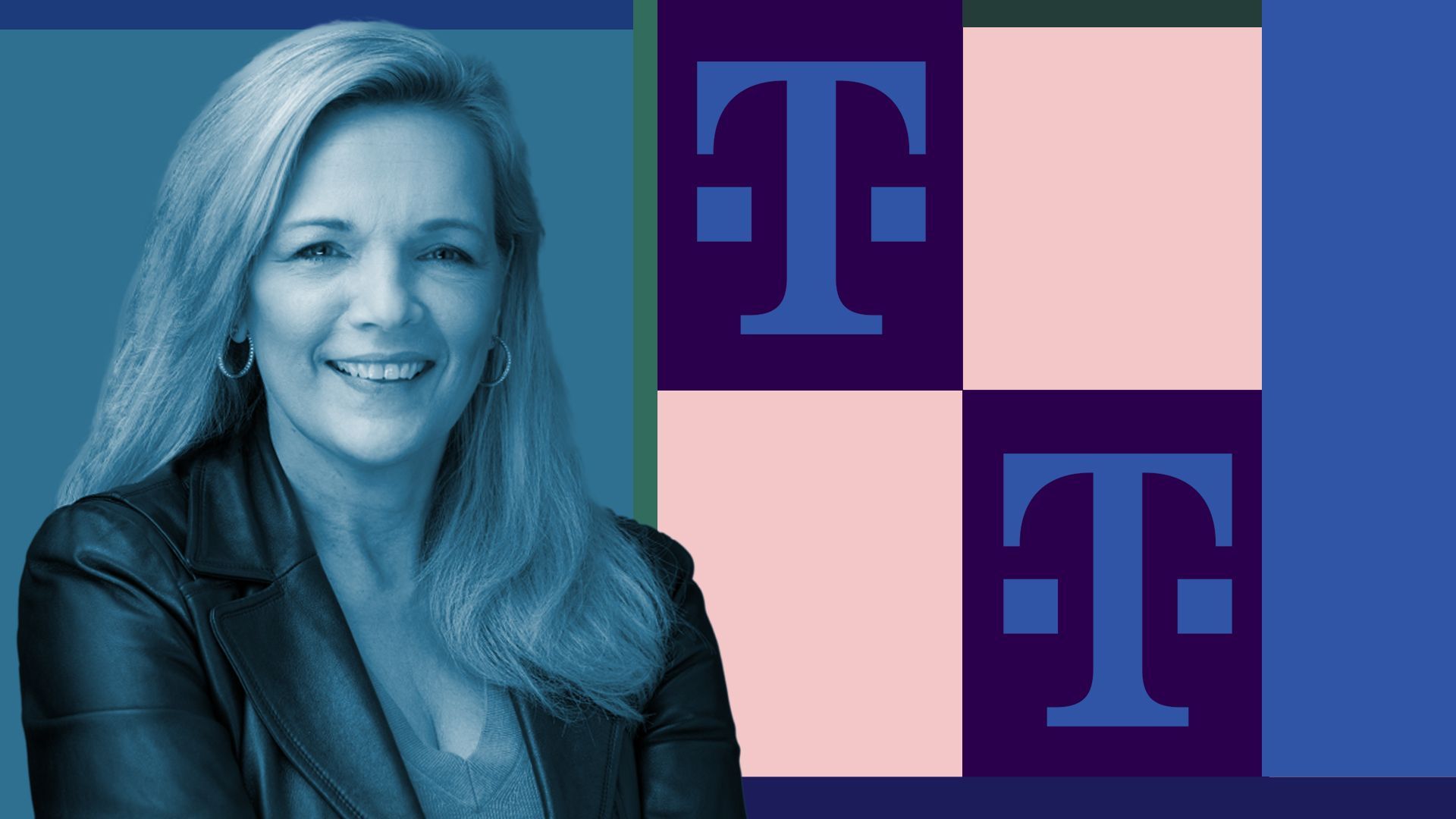 T-Mobile's chief communications and corporate responsibility officer Janice Kapner and her team play a major role in advancing the company and its mission to keep people connected.
🗣What she's saying: "People value their cellphones so much that, candidly, many will forgo their morning coffee or other daily expenditures versus not having their phone," says Kapner.
"I often tell [my] team that it's very cool and very stressful to work for a company that delivers a mission critical product that serves as connectivity for millions and millions of people."
📍How she got here: Kapner has spent most of her career in the tech space — first in the startup world, followed by Microsoft and now T-Mobile, where she's been for roughly 10 years.
🏗 How it's structured: She reports to T-Mobile CEO Mike Sievert and sits on the executive leadership team.
She oversees PR; corporate communications; events; employee engagement; corporate, social, responsibility (CSR) strategy, communications analytics, and executive brand.
🌡 Hardest day: Pivotal or tough moments in society trickle into communications work.
"Those days are really difficult because personally you have an emotional reaction, but then you have to compartmentalize it and figure out what to do for the employees and the brand ... and I don't think we ever feel like we have the perfect answer."
"If you become a company that says something about absolutely everything then you become a company that actually says nothing, and yet you have employees to care for — every one of them who's impacted differently by every circumstance. ... So we try really hard to focus on making sure our people are taken care of and that they know where to go with questions and how to find the right resources."
📈 Trend spot: The changing media landscape and shrinking attention spans.
"The digital world has changed the consumption habits of everybody, whether it's streaming from home instead of going into the theaters, opting for podcasts instead of television, or getting news from social media instead of traditional outlets. ... Everybody's doing it differently today, and I don't know what [the landscape] is going to look like in two years, but I suspect it's not going to look the same."
🍽 Content plate: Kapner, who grew up riding horses, just finished binging "Yellowstone" with her husband.
"We're kind of 'Yellowstone' addicts and we've become actual Montana fans since that show. We visited during the pandemic and it has become an annual trip."
🧠 Best advice: Learn the business you're supporting.
That's "the best way that my most fulfilling and successful conversations have been to negotiate with a business leader who may or may not think that I actually know the business, and say, 'Oh, you're just a communications person, I'm sure you don't know. ...' And I actually know the business and subsequently dovetail that into why a certain communication strategy or approach is right or wrong."
"People who want to just come in and sort of write or do as they're told aren't going to have that fulfilling engagement. I really think that people who want to advance in this discipline have to be invested in understanding the business that they're working in and have to be comfortable learning to influence. ... And if you can do those things, then you can have an amazing impact on a business and really have a great time in the process."
Go deeper