Health Care Solutions: Policy, Innovation & Cost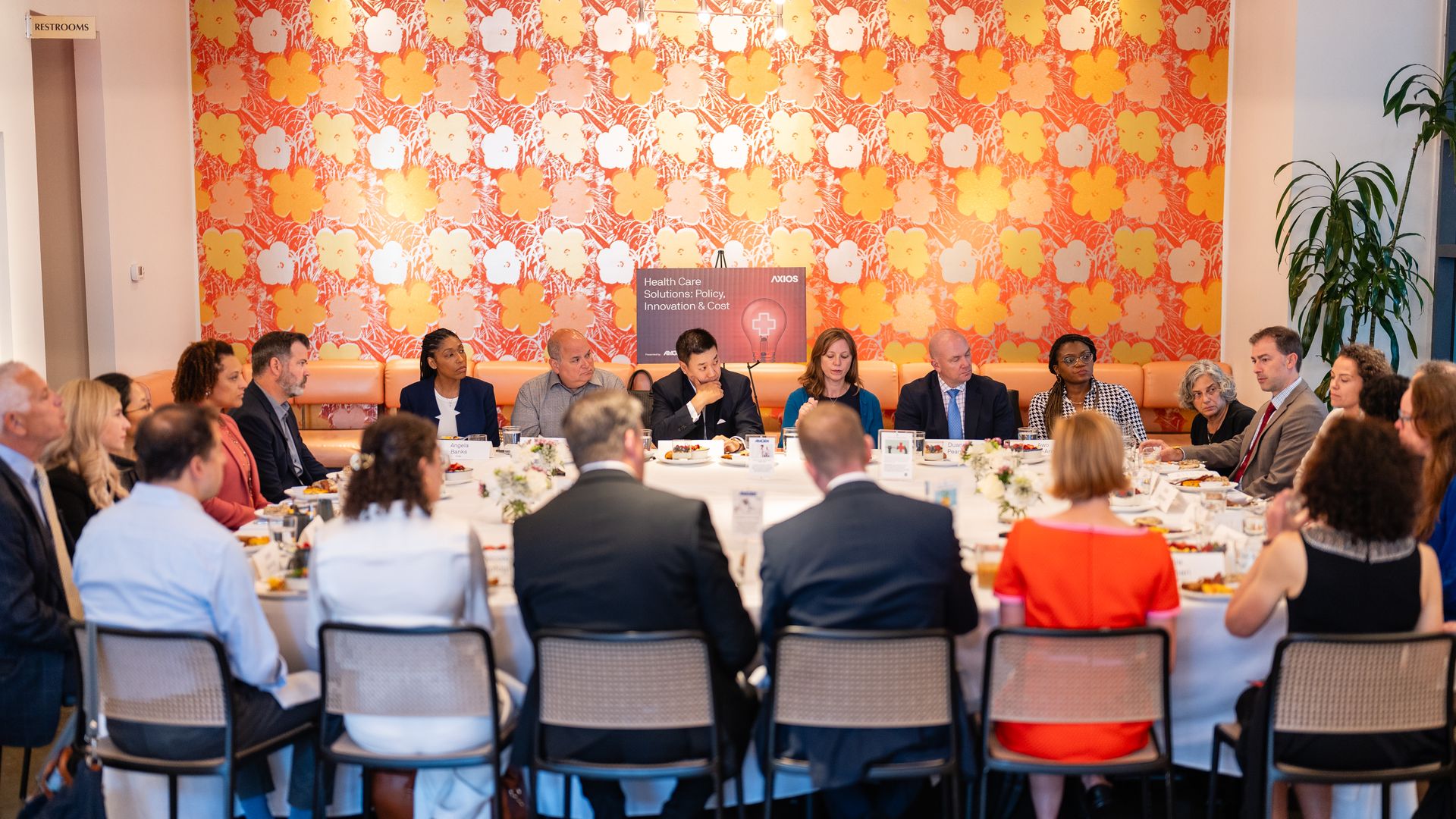 An Axios Expert Voices Roundtable Discussion in Washington, D.C.
On Tuesday, July 25, Axios hosted an Expert Voices roundtable discussion in Washington, D.C. featuring local leaders across the health care industry, health-focused nonprofits and associations. Guests shared their perspectives on ways to enact reforms and accelerate innovation that can make health care more affordable and accessible for Americans. Axios senior health care editor Adriel Bettelheim and Axios Pro health care policy reporter Maya Goldman led the conversation.
On the Inflation Reduction Act and health care costs
Several attendees shared how the Inflation Reduction Act and potential negotiations surrounding it will impact costs for prescription drugs, patient care and progress toward shared goals across the health care industry.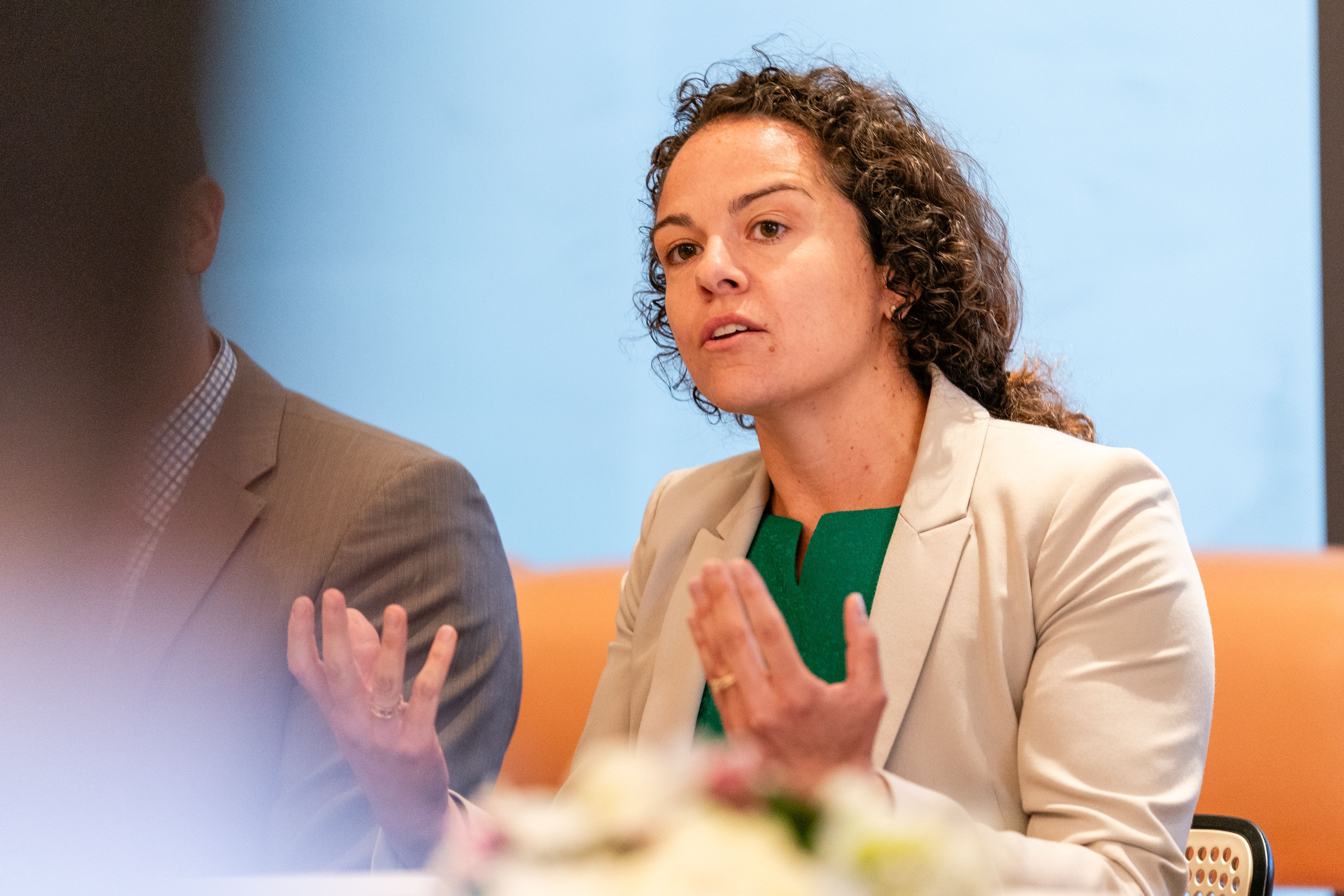 Chris Adams, Analyst, Congressional Budget Office: "I think CBO estimated that the IRA would save $237 billion over the ten year period, just from the drug part of it. CBO estimated that the largest chunk would come from negotiations."
Katie Martin, President & CEO, Health Care Cost Institute: "One of the things that has struck me about this conversation is the need for us to return to nuance and technicality in making policy recommendations…what I would offer as sort of a nostalgic health policy analyst is that rather than being opposed to the IRA that you actually suggest technical fixes that can make it better. I've heard a lot of common threads, we want an increase in affordability, we want innovation, we want competition. We have shared goals."
Gary Fanjiang, Vice President and General Manager for the Biosimilars Business Unit, Amgen: "We all want the same thing. We all want patients to receive the critical medicines that they need. We also all want future medicines to be developed for the diseases that we have yet to overcome."
On factors affecting access to health care and high costs of treatment
During the discussion, participants highlighted the reasons that many Americans are facing difficulties affording their medical treatments, including high deductible health plans, a lack of access and not enough attention to preventative public health efforts.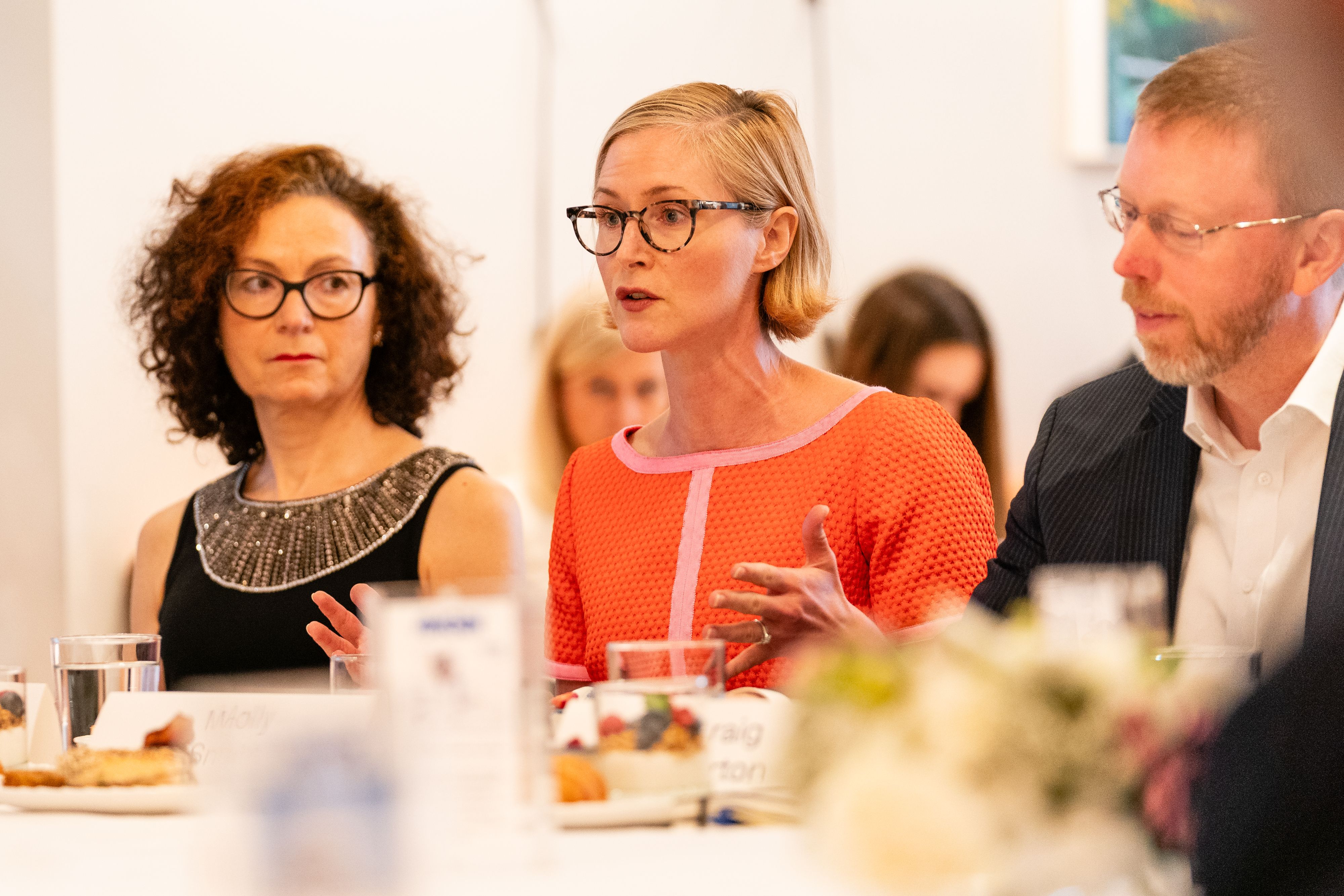 Sophia Tripoli, Senior Director of Health Policy, Families USA: "I think it's just an important moment to recognize the reason that we are talking about cost and the Inflation Reduction Act and affordability of health care cost containment is because 40%, almost half of the American public, are in medical bankruptcy. And what's driving that medical bankruptcy are drug prices and hospital prices in the commercial sector."
Molly Smith, Group Vice President of Public Policy, American Hospital Association: "Frankly, health care is expensive and it is always going to be expensive probably by any payer standard. Not that we shouldn't bring that down, but it's just an expensive thing to deliver…that being said, when we know that people who have very limited incomes are being enrolled in high deductible health plans where their deductibles are…it appears at times like very high percentages of their salary, we have a very serious problem."
Michael Rhein, President & CEO, Institute for Public Health Innovation: "A large segment of the population does not actually have access to where a lot of the money is being spent on high-end expensive treatments. We really need to focus on preventing chronic disease, providing access to communities that are experiencing health inequities that don't even have access to the type of treatments that we're talking about."
Thank you to Amgen for sponsoring this event.
Go deeper