New witness at scene of Malcolm X assassination says he wasn't interviewed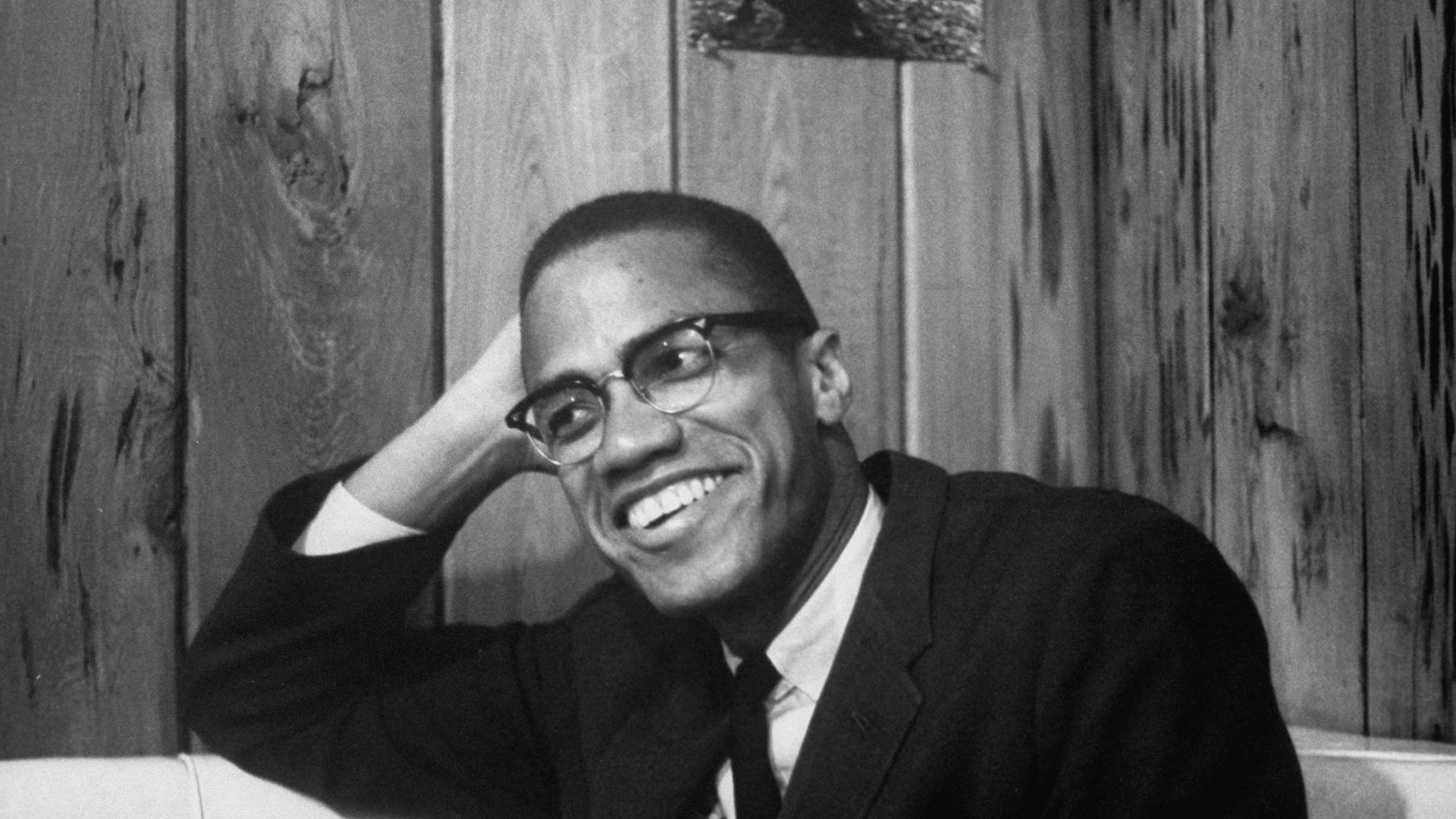 A police informant saw a "dry run" of Malcolm X's 1965 assassination a week prior and a new witness at the scene says he was never interviewed by authorities, attorneys and Malcolm X's family announced Tuesday.
Why it matters Civil rights attorney Ben Crump and co-counsel Ray Hamlin alleged at a press conference more information they say points to efforts by the FBI to cover up a conspiracy to murder Malcolm X.
The killing of Malcolm X in New York City's Audubon Ballroom was one of the most high-profile assassinations of the Civil Rights era.
Driving the news: Crump said they were unveiling the information, including a new witness speaking for the first time, to prove negligence to get around the statute of limitations for possible legal action later.
He said the FBI and New York Police Department failed to interview crucial witnesses and instead pinned the assassination on innocent people.
Details: Mustafa Hassan, 84, an associate of Malcolm X, said he was there at the assassination and was never interviewed by authorities.
Hassan read from his affidavit that he heard police ask if a suspected gunman was "with us" after police saw Malcolm X's supporters beating him. He also saw another gunman.
He said even today, law enforcement has never attempted to interview him about what he saw.
Crump said Eugene Roberts, an NYPD informant who acted as a Malcolm X associate, saw a dress rehearsal at the Audubon Ballroom for Malcolm's pending assassination a week before.
Roberts told CBS' Dan Rather years later he even heard someone say "(expletive), get your hands out of my pockets," at the dry run — famous words remembered at the assassination.
Roberts said he passed the information about the dry run to the FBI but doesn't know what they did with the information. It was unclear who was organizing the dry run.
The FBI declined to comment. NYPD did not immediately return an email from Axios.
What they're saying: "We simply want the truth to be known," Ilyasah Shabazz, Malcolm X's daughter, told reporters.
"What history has recorded is inaccurate."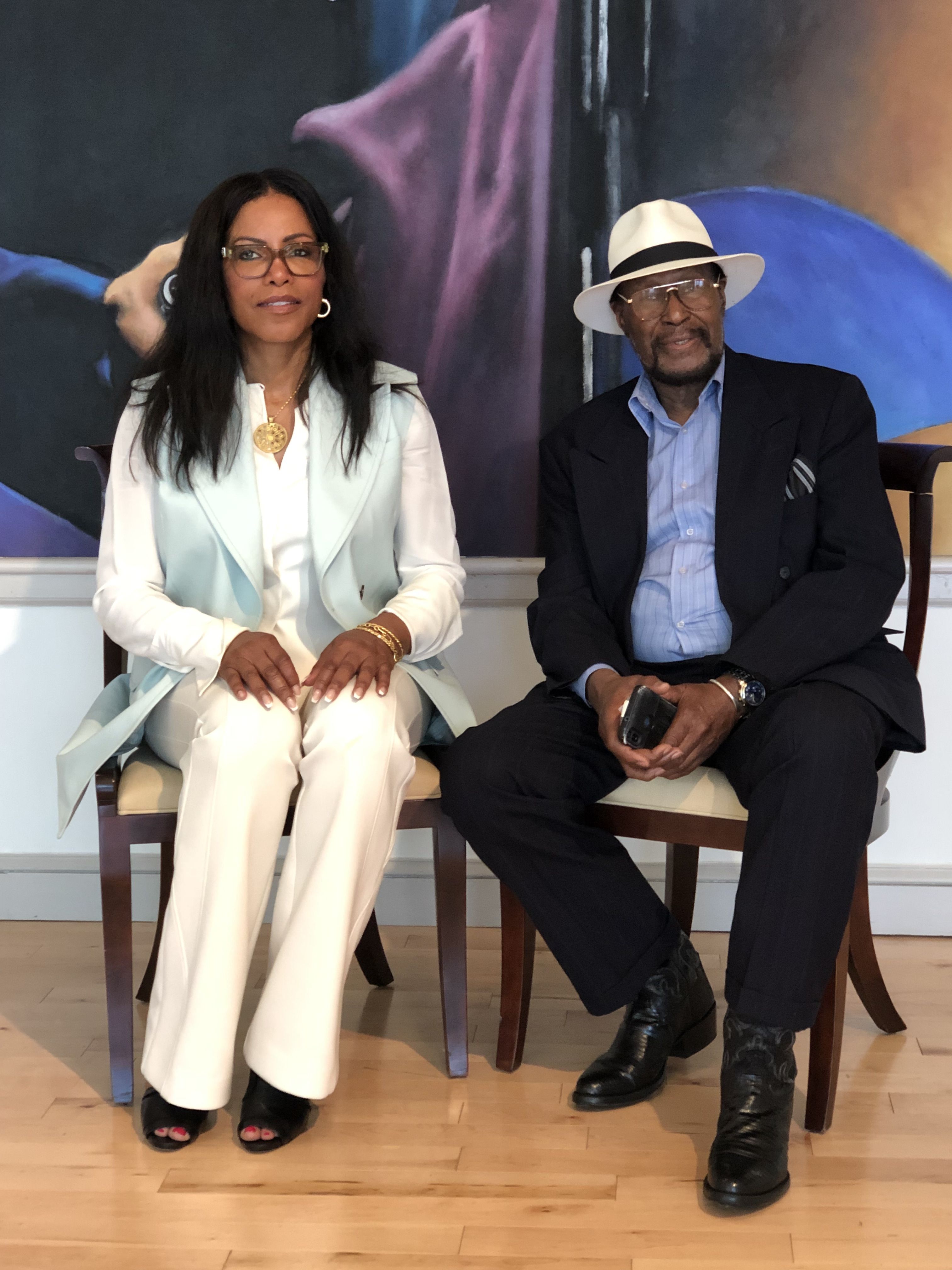 The big picture: Scholars and civil rights advocates have long said the men charged with killing Malcolm X were wrongly convicted.
Some have alleged police and federal agents played a role in his death.
In early 2021, the family of Malcolm X released a letter reportedly written by a now-deceased police officer alleging that the New York Police Department and FBI were behind the assassination of the Black Civil Rights Movement leader.
The city of New York agreed in October 2022 to pay $26 million in lawsuit settlements filed on behalf of two men exonerated in late 2021 in the assassination.
Between the lines: Malcolm X experienced a renewed interest amid the Black Lives Matter movement and calls from advocates to diversify school history lessons to tackle systemic racism.
"The Dead Are Arising: The Life of Malcolm X," written by the late journalist, Les Payne, and his daughter, Tamara, won the 2020 National Book Award for Nonfiction.
The book shows how Malcolm X's intellectual development as a Black nationalist stemmed partly from his preacher father and his multilingual mother, who worked as a journalist.
Go deeper