One investor bets bitcoin's bull market has begun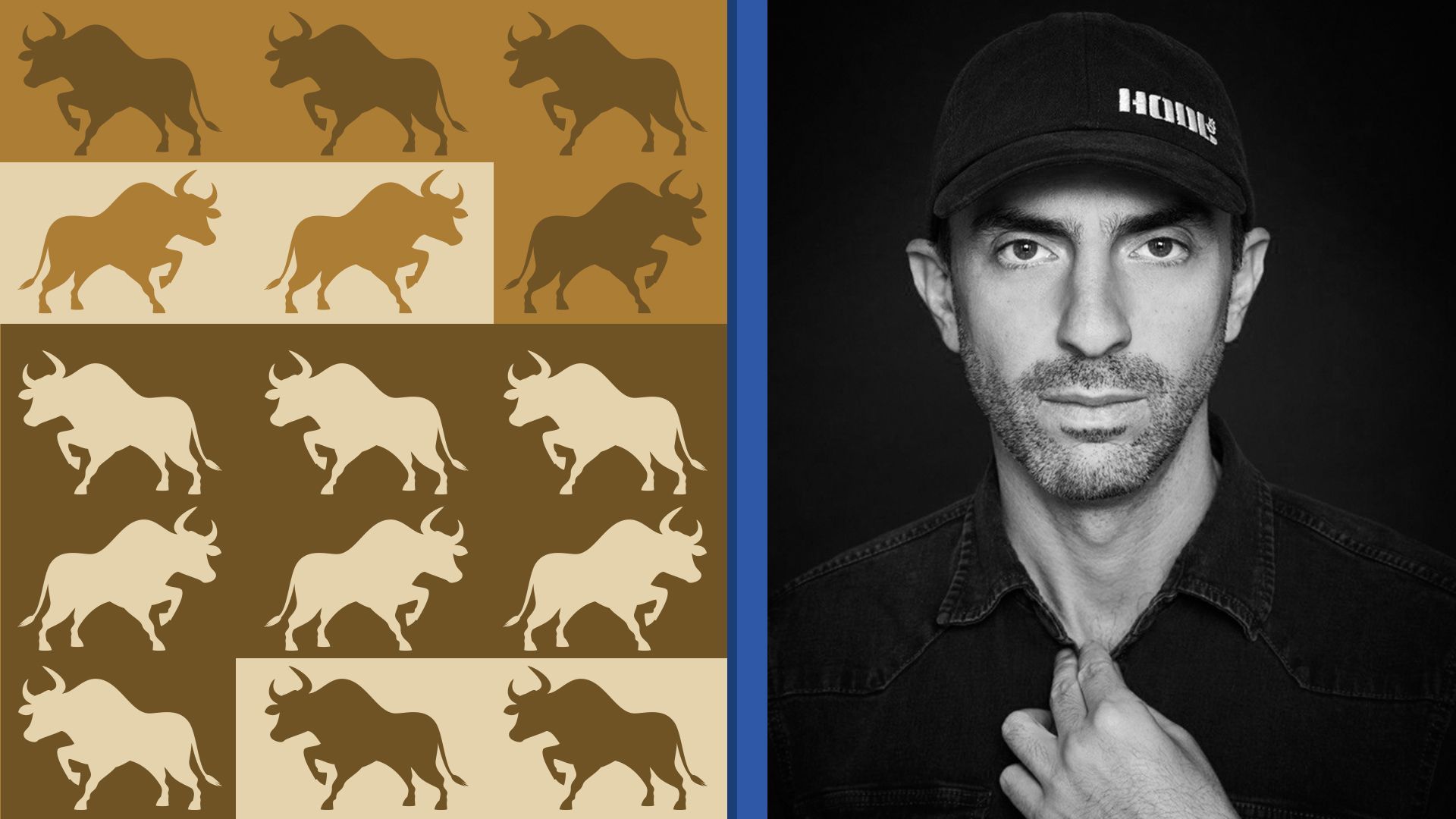 Tone Vays is a bitcoin investor and entrepreneur who believes the next bull market for the original cryptocurrency has already begun.
Why it matters: When bitcoin goes up, the whole market goes up — and a speculative frenzy in more volatile assets will likely get going along the way. Vays is not at all into any of that, but it's inevitable.
Context: Besides trading and investing, Vays runs events for investors: Unconfiscatable and The Financial Summit.
His take focuses exclusively on bitcoin. While he's the first to admit other assets have fueled some of BTC's stratospheric highs, he's unconvinced that they have fundamentally added value.
Zoom in: What they have mostly added, he believes, is volatility and noise.
In other words, without assets like ether (ETH) and dogecoin (DOGE), bitcoin would never have seen $60,000, but it might not have had any 80% drops, either.
Flashback: In early 2018, I actually saw Vays tape an interview on Cheddar where he called a bottom for bitcoin at around $3,000. The bottom of that market was about $3,200 that December.
Vays said he turned bearish in January 2018 when bitcoin failed to recover adequately following its December all-time high. That's when he knew the bull was over.
He said that a correction ends when the last holders who aren't fully committed sell off. This either happens through a hard fast fall or from a long dull period of anemic growth.
What they're saying: "The current correction that we're dealing with is more of a correction through time. People are getting very frustrated even though it's at $30,000," Vays said.
Frustrated former investors don't return to a market until it's almost too late. He expects them all to return when and if bitcoin hits $50,000 again.
Be smart: Vays looks at markets in two ways: fundamentally and technically. He only trades assets he believes in fundamentally. That is, they have real value in the world.
Fundamentally, he only trades bitcoin because it's the only asset he believes in.
But he makes day-to-day trading decisions using technical analysis (by watching what charts show about likely trends by traders). That analysis removes the emotions in trading.
"I don't believe in a diversified portfolio in the crypto space," he said.
He learned his lesson as a stock trader earlier in his career. Sometimes he'd try to trade penny stocks. "I always got my face ripped off because they are easily manipulated," he said.
Today, he sees other coins and tokens just as he saw penny stocks then.
Why he's bullish: His favorite metric is bitcoin wallets with 1 BTC or more. That number just broke one million.
"As that metric grows, it takes bitcoin off the market," Vays said, so it is held by "people who aren't going to be scared and sell it."
Bitcoin on Lightning is also growing, which is bitcoin used for transacting rather than trading.
Further, he believes the politicization of money is a long-term bullish force. For example, he sees the demoniztion of cash and the politicization of the SWIFT network as factors that will drive more people around the world to bitcoin.
And, also: El Salvador making bitcoin legal tender is a strong sign to Vays.
Having visited El Salvador, he saw the bitcoin economy there in one particular way: Any Uber driver in El Salvador, he said, will be happy to take a tip in bitcoin.
In the U.S., a driver might not even know what you're talking about, but it's never any trouble to tip in bitcoin there.
Vays expects other nations in the region will follow El Salvador's example if bitcoin's rise becomes decisive. The International Monetary Fund discourages such moves.
He's heading back to the country next year.
What we're watching: Market conditions change all the time. If bitcoin price fell below $25,000 and stayed there for seven to 10 days, Vays said that would shake his faith in a long-term bull trajectory.
Go deeper