Google teams up with climate scientists to monitor permafrost with AI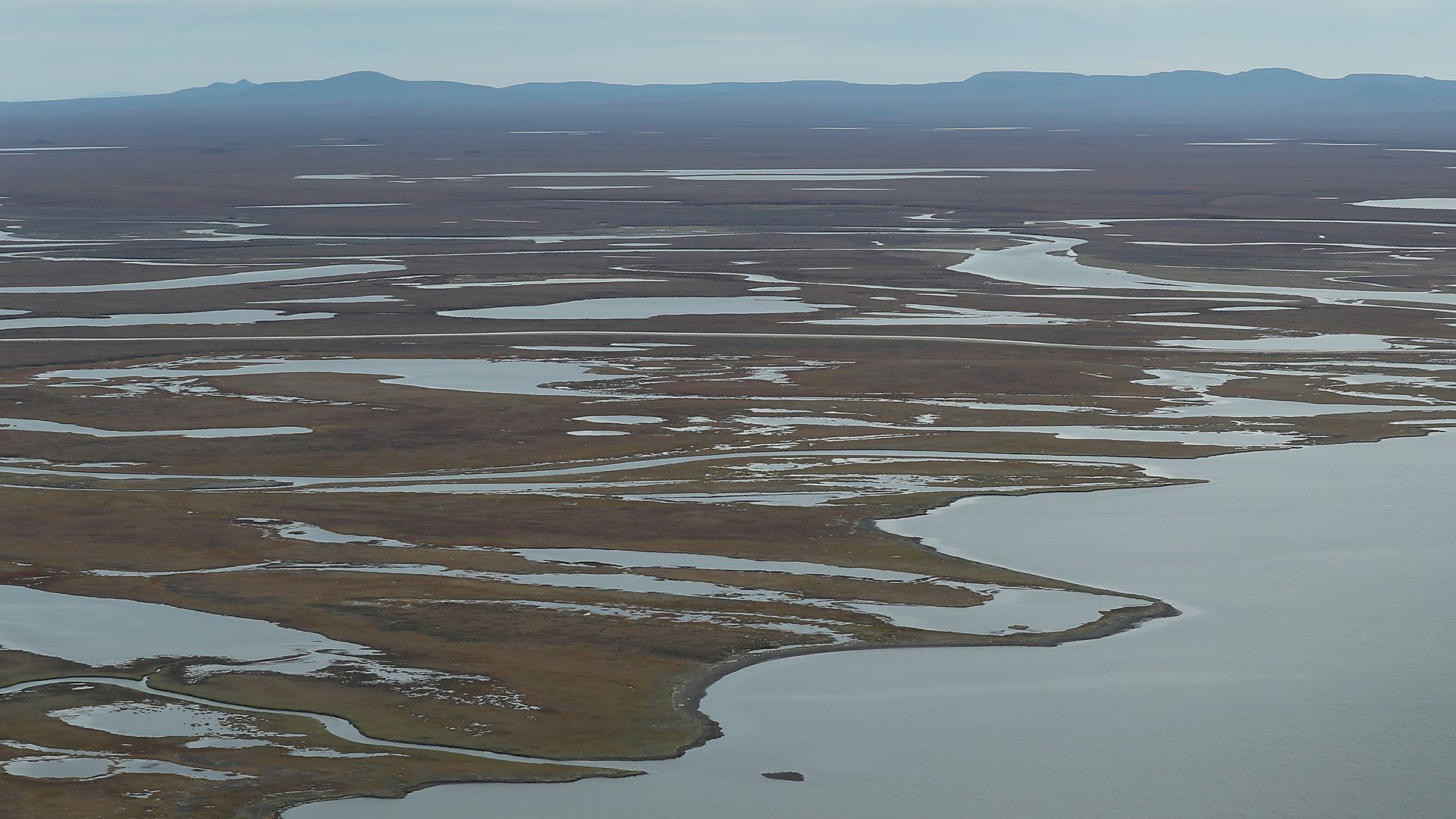 Scientists are partnering with Google's philanthropic arm to create a first of its kind, near-real-time way to monitor thawing permafrost across the Arctic.
Why it matters: The Arctic is warming about three to four times faster than the rest of the world, causing areas of permanently-frozen soil to thaw. This could release huge quantities of planet-warming greenhouse gases.
Typically, scientists rely on field sites to monitor permafrost stability across the Arctic, but a new partnership between Google.org and the Woodwell Climate Research Center seeks to change that.
Driving the news: Under the $5 million grant, experts at Google.org will work with researchers at Woodwell and partner organizations to create new satellite-based analysis methods for permafrost monitoring, leveraging AI and other new techniques.
The resulting internet resource, which will monitor permafrost regions in real-time and at high-resolution, would be available for free to the public.
No such tool currently exists, Anna Liljedahl, a Woodwell climate scientist and project lead, told Axios in an interview.
Zoom in: Russia has the world's largest Arctic land area. But western scientists are now effectively blind to permafrost developments there as a result of Russia's invasion of Ukraine.
The big picture: The new project may help plug some — though not all — of the knowledge gaps created by geopolitical tensions.
Scientists hope the project will allow them to monitor permafrost thaw on monthly timescales rather than getting data with years' long lag times, and estimate carbon loss, among other capabilities.
Satellite imagery will come from public platforms, such as the Europeans' Sentinel, while potentially bringing in commercial imagery from companies like Planet and Maxar, Liljedahl said.
What they're saying: "We are enabling the Arctic science community and the public to see what permafrost thaw happened in the last month, and how that changed or deferred from last year or 10 years ago or the month before," Liljedahl said.
Yes, but: She cautioned that improved remote sensing cannot replace fieldwork.
"We need both aspects, both methods of science to come together," Liljedahl said.
Go deeper