VanMoof's failure epitomizes the problem with the e-bike market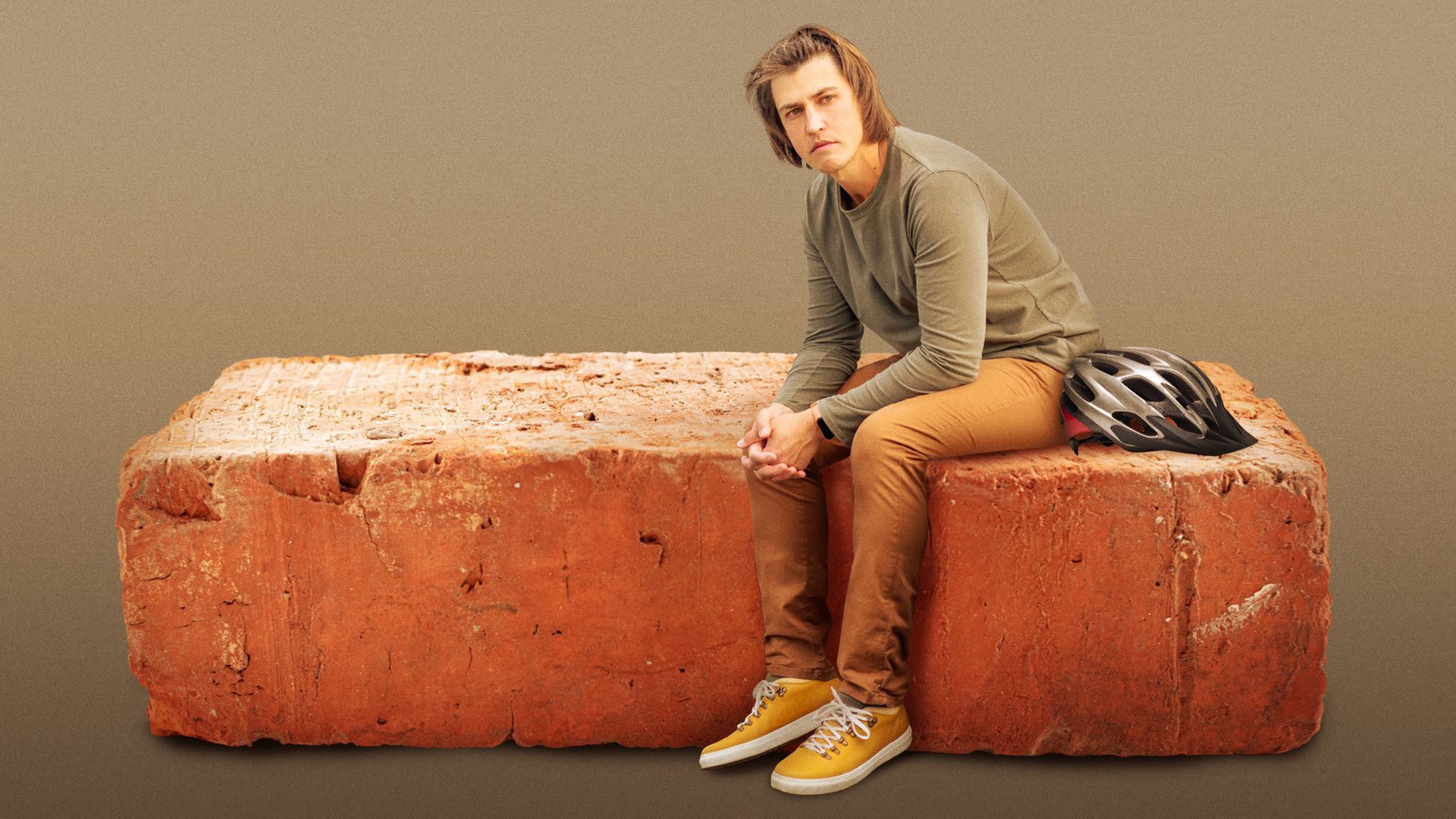 The failure of VanMoof — an e-bike manufacturer that raised more than $225 million in venture funding before going bust this week — is a stark reminder that buying an e-bike remains a very risky proposition.
Why it matters: Any such purchase boils down to a simple question: Do you want to buy something that risks becoming a bomb, or do you want to buy something that risks becoming a brick?
The big picture: Anybody spending thousands of dollars on a new bike wants to know that they can get it fixed easily if it stops working for any reason.
The natural way to do that is to take your bike to your local e-bike repair shop — but doing so with a brand-name bike can void the warranty at best and be entirely impossible at worst.
Many big brands use proprietary parts and software that small repair shops simply don't have access to. Since Faraday Bikes failed in 2019, for instance, owners have complained that they now have no way to replace worn-out batteries.
Between the lines: There are good reasons for big brands to mistrust local e-bike repair shops, like the one that exploded in New York City last month, killing four.
If and when those brands disappear, however, their customers can be left with very expensive bricks.
The bottom line: Electric vehicles, whether they have two wheels or four, nearly always come with sophisticated software that needs to be maintained by the manufacturer.
Buying such a vehicle is therefore a bet that the manufacturer will remain in business and will continue to support its legacy vehicles.
The problem is that consumers don't have enough information to be able to realistically judge that risk.
Go deeper